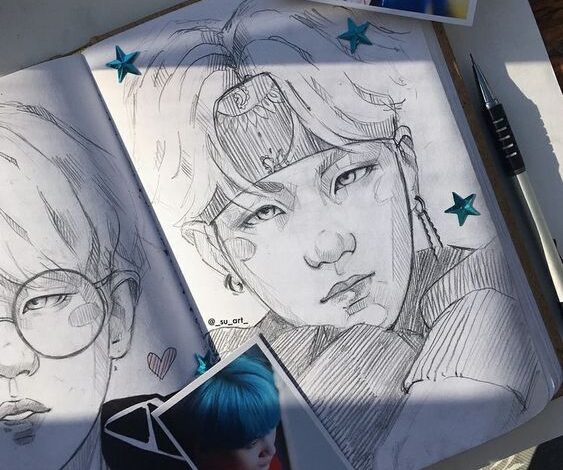 Are you an Army and have you ever searched for BTS drawing ideas easy for beginners and not really been satisfied with what you found? Have you spent hours on the net trying to find good BTS drawing ideas on Pinterest but weren't pleased with the result and ended it up not knowing what to draw or worst, you gave up the idea of drawing because you didn't find any good drawing ideas that are relating to your favorite KPOP band. Well, you don't have to worry anymore as I have a solution for you. In this article, I'll share with you MORE than a HUNDRED BTS drawing ideas that are easy to draw and that you'll surely want to try.
How to draw BTS members easy for beginners?
Do you want to learn how to draw BTS members? Even if you don't know how to draw really well yet, you could try to draw BT21 characters that represent the BTS members, or you could use cool BTS drawing ideas. With these drawing ideas, that I will share with you in this article, you could start to learn how to draw cartoon versions of BTS so that you'll start to learn by drawing easy BTS sketches.
Then, if you want to challenge yourself you could try to draw only one eye or both eyes of a BTS member until you draw the eyes of all 7 members. After that, you can try to draw only half the face of one BTS member, then draw all the other BTS members the same way.
Once you have done all of this, you will be more confident in drawing the entire face of a BTS member. I will recommend you at this stage to draw the portrait of the BTS members you like best, whether it's Jimin, V, or even RM, it doesn't matter as long as you love who you draw. This is how you will be able to draw all BTS members as a beginner. Just practice and draw, don't give up, and you'll get there.
BTS drawing ideas and where to find them
Now to help you find the best BTS drawing ideas I wanted to make things easier for you so that you'll find really only the top best BTS drawing ideas in 2023. I compiled this list of more than 100 BTS drawing ideas – Very easy to get you inspired to draw.
Below, you will find the best examples of drawings and sketches of BTS that you can try to copy, trace, or simply be inspired to create your own drawing. Lots of drawings are from Pinterest. A total of more than 100 BTS drawings, right here. Have fun drawing Army!
Here are the top best BTS drawing ideas in 2023:
1. A cool BTS drawing idea with post-its that you can try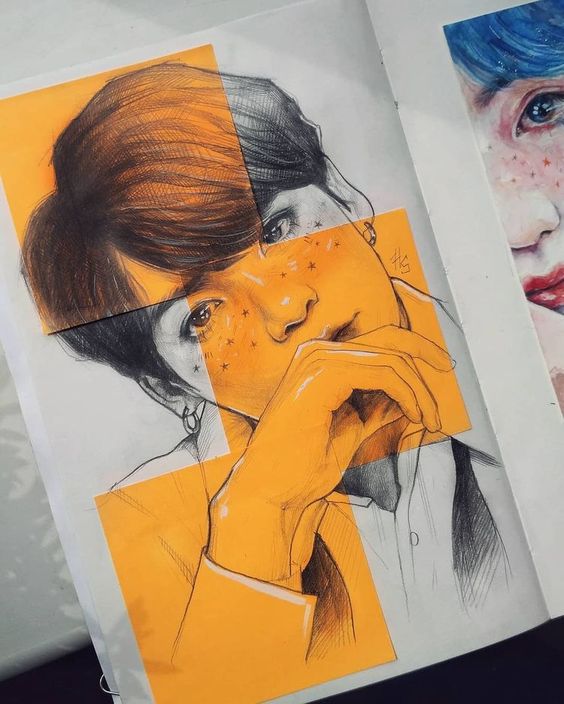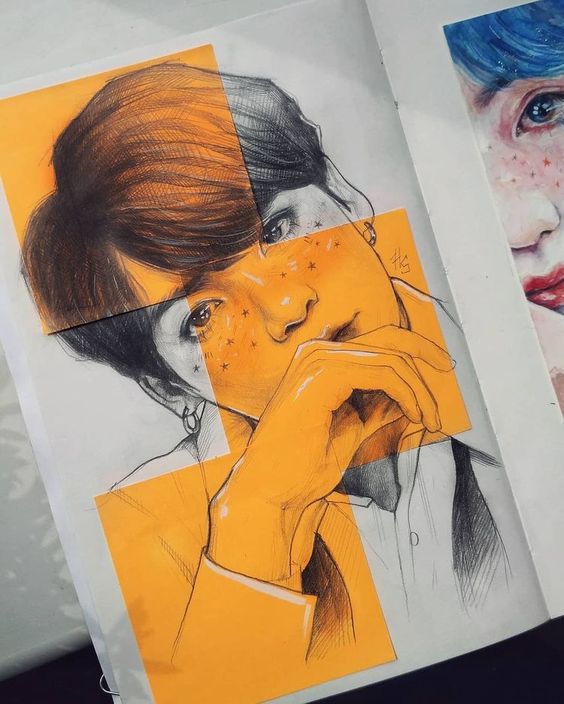 2. Easy sketch of Jimin if you have trouble drawing eyes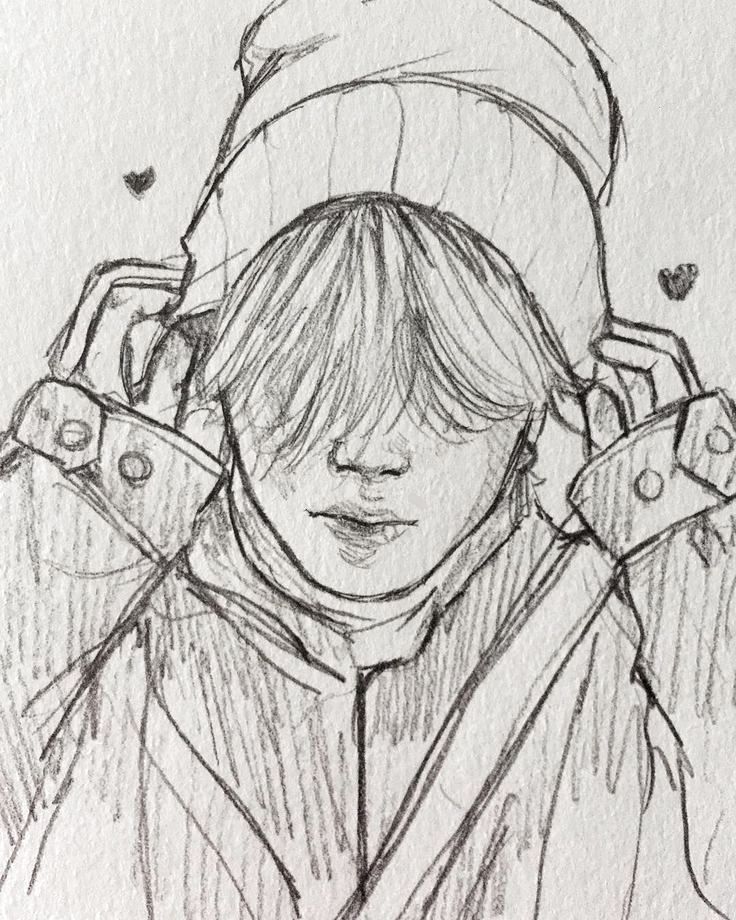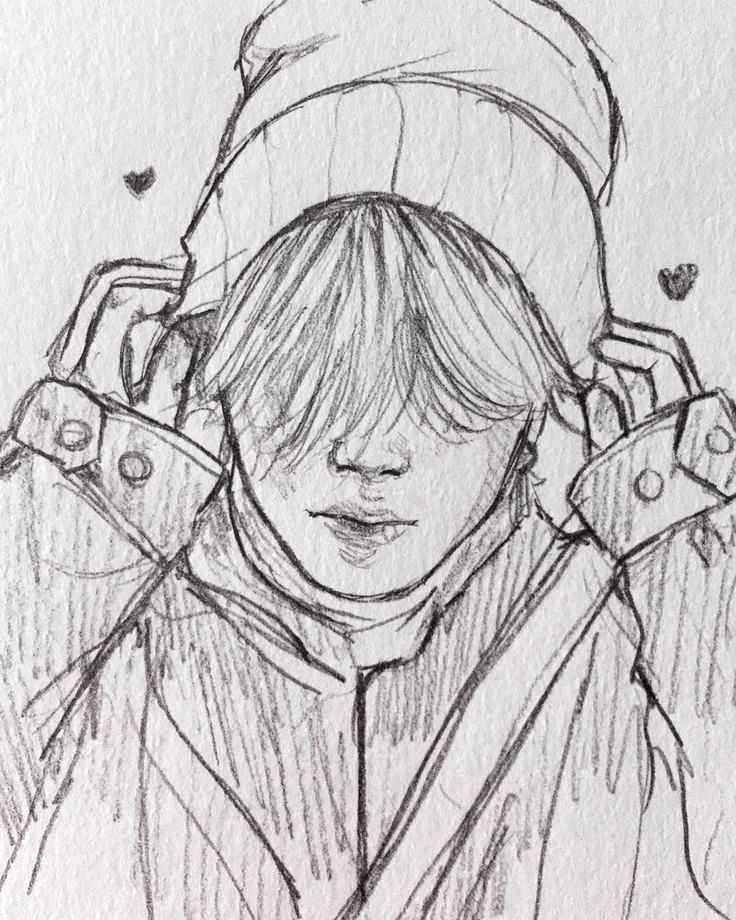 3. Easy Bts V drawing idea: If you like V and can't draw two eyes that look alike draw this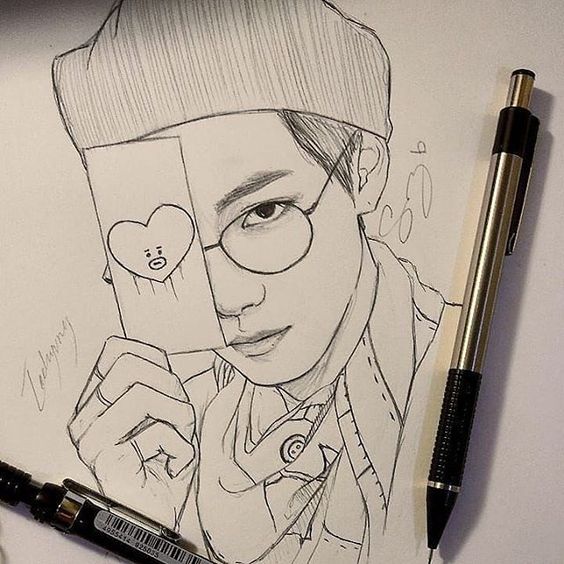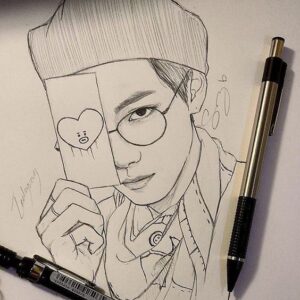 4. Easy cartoon drawing of Suga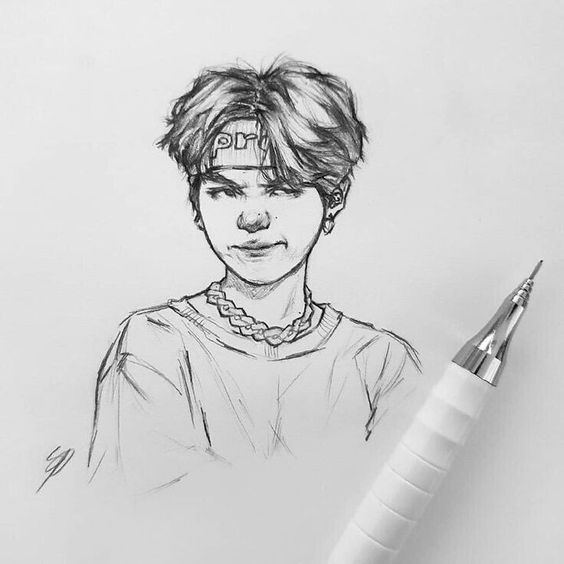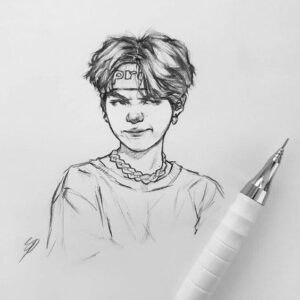 5. All BTS members – Easy cartoon drawing idea that beginners can draw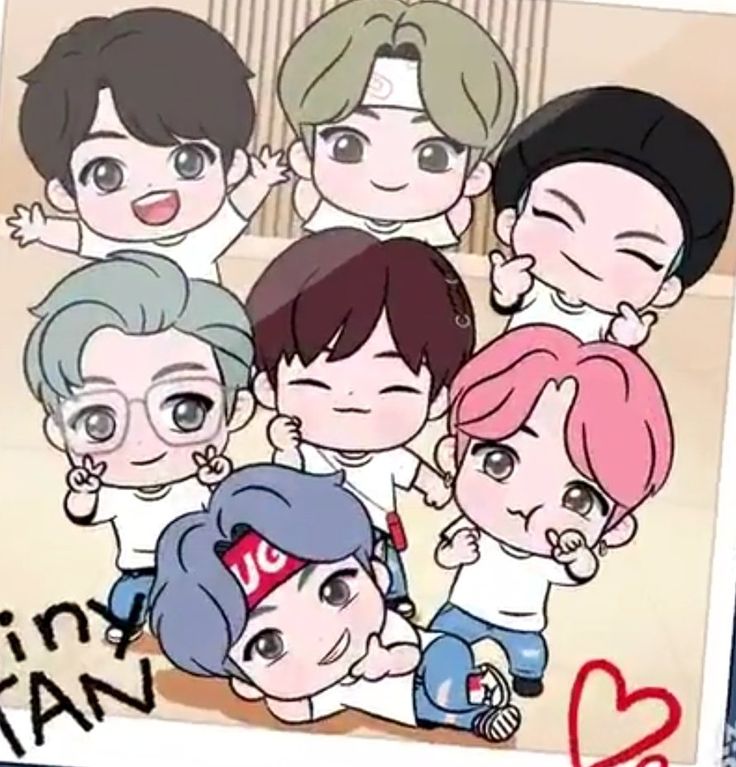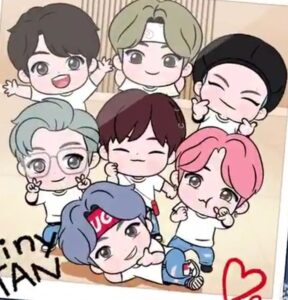 6. Jimin wearing glasses – simple for beginners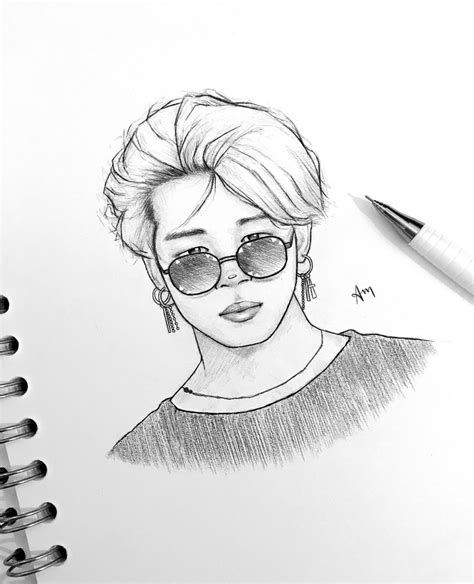 7. A cute chibi drawing of Agust D with a sword on his shoulder – Easy drawing idea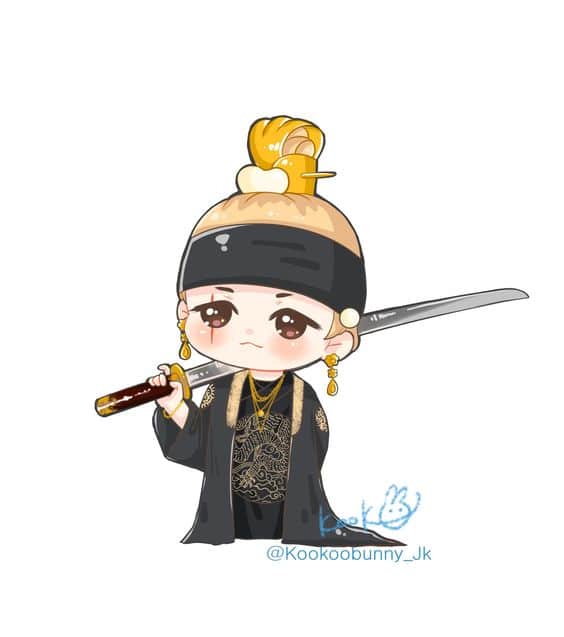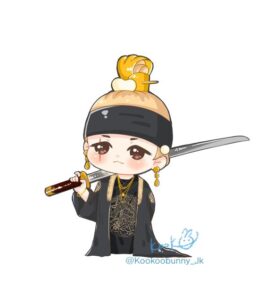 8. A cool sketch of V – A permission to dance drawing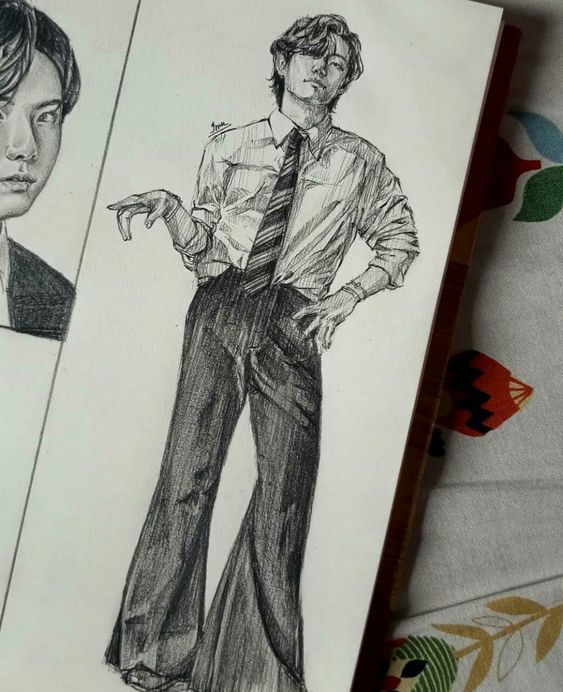 9. A BTS anime drawing of Suga with another Suga chibi character drawing on top of his head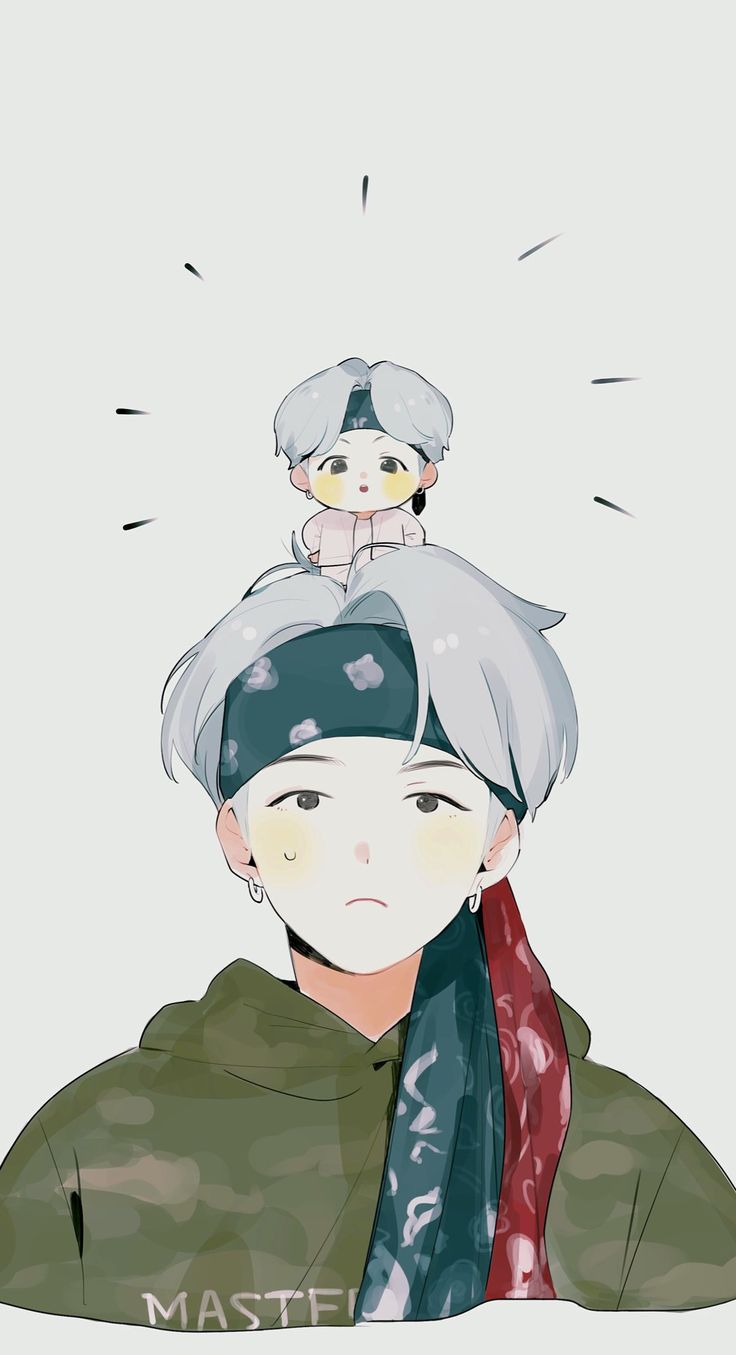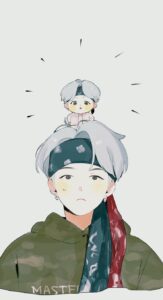 10. BT21- A cute BTS drawing idea of the BT21 characters – easy for beginners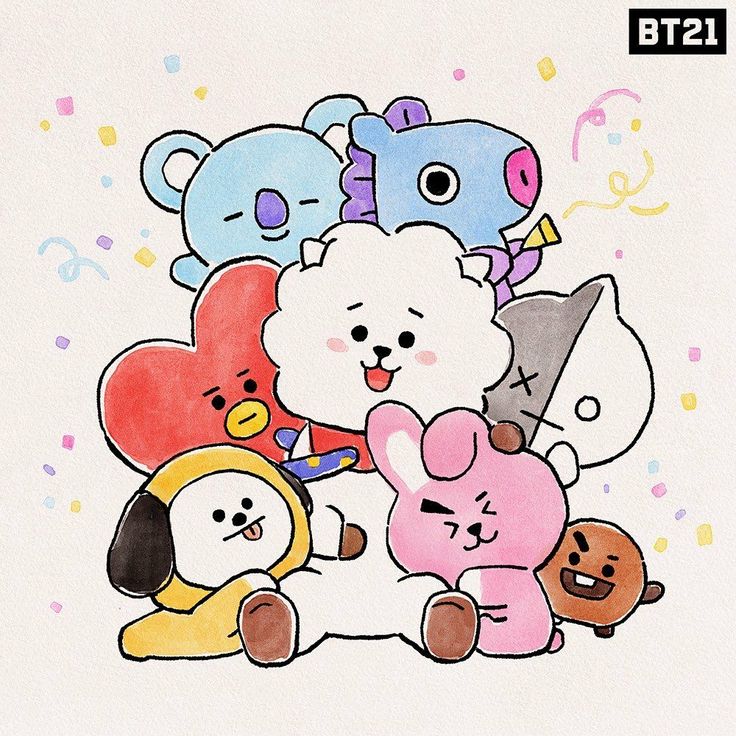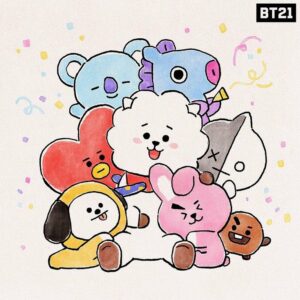 11. Draw Jungkook's hand if you're an army and don't know what to draw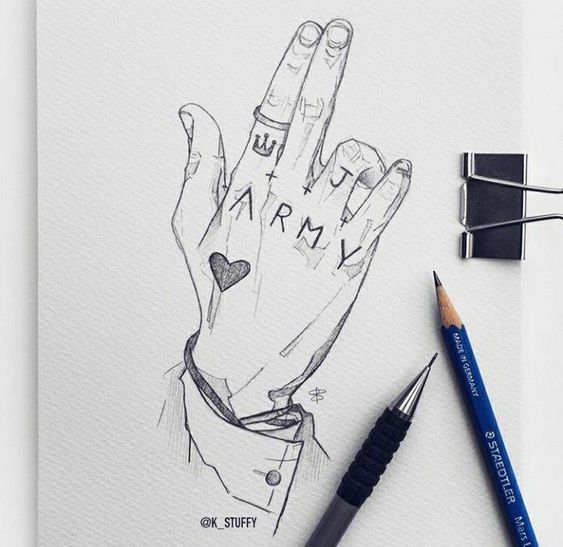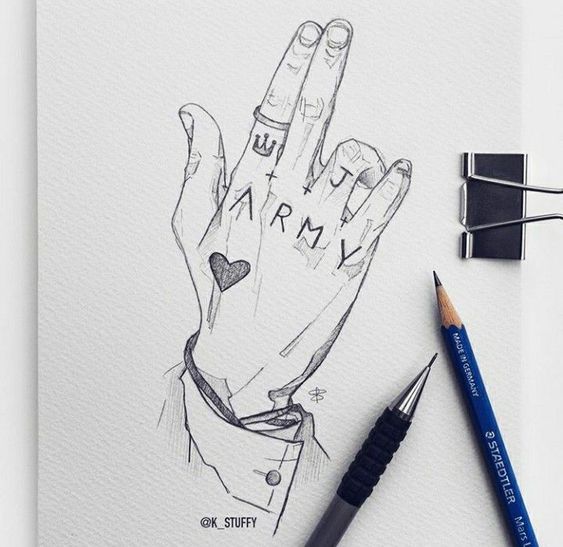 12. A BTS army drawing idea: A drawing of BTS holding the hand of army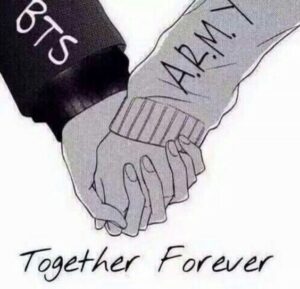 13. Anime V with his BT21 character – BTS digital drawing ideas for beginners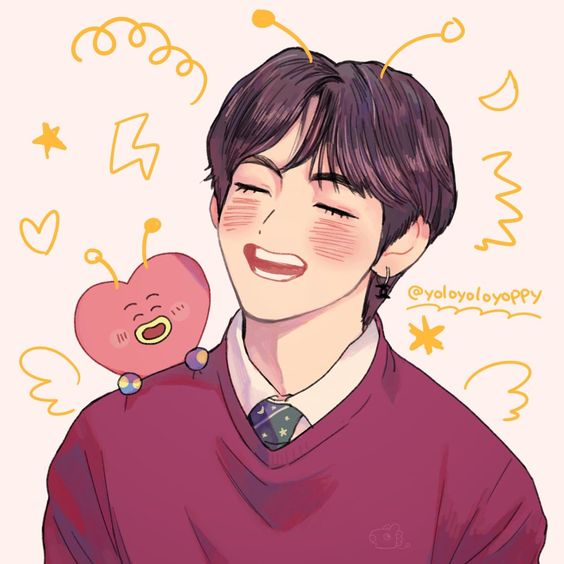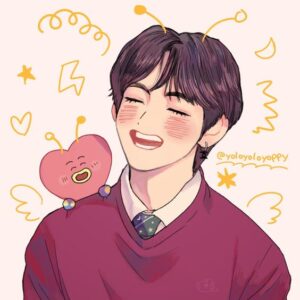 14. V and Jimin's fingers comparisons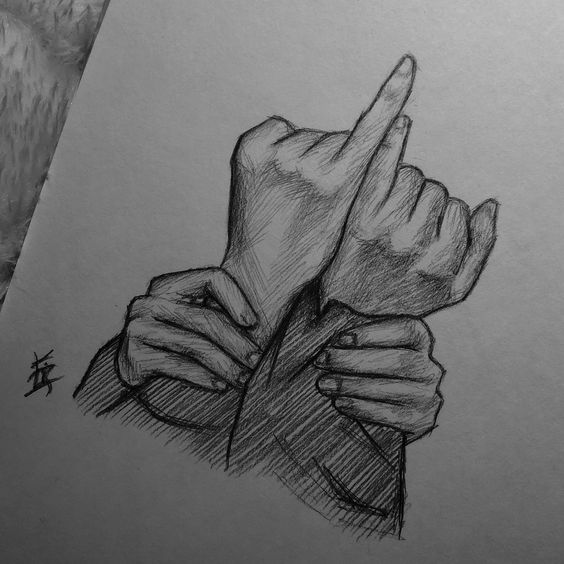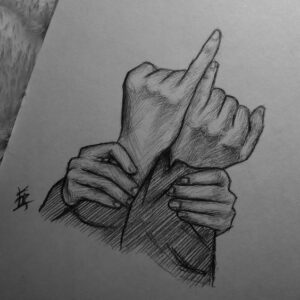 15. Army drawing ideas: An army girl sitting next to a boy representing BTS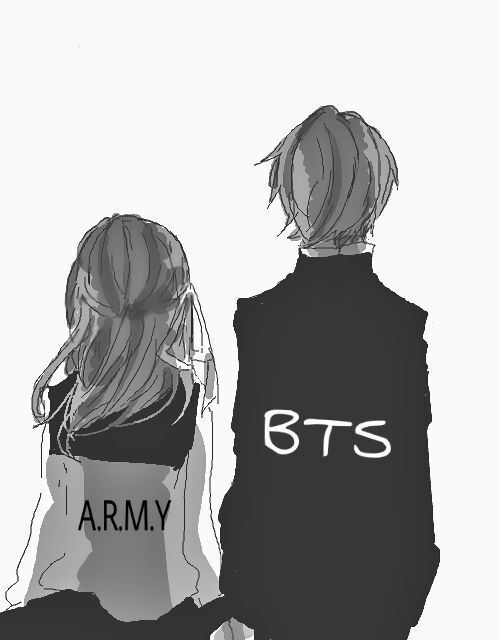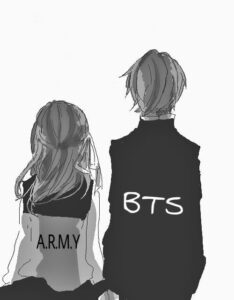 16. An anime drawing idea of Suga/Min Yoongi – BTS drawing ideas to inspire you draw as a beginner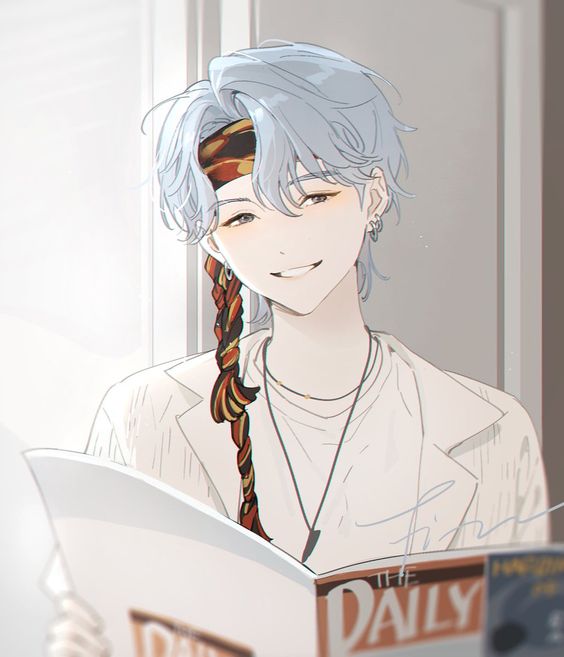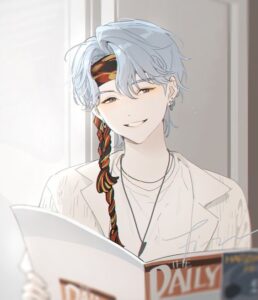 17. A sad drawing idea of a girl listening to BTS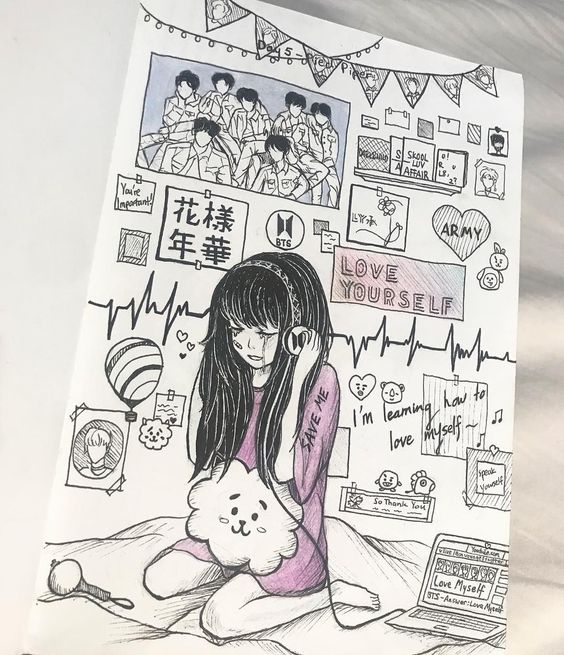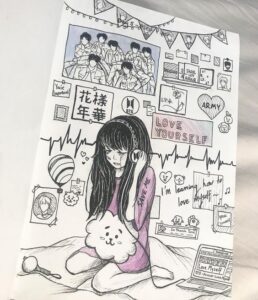 18. All BTS Chibi members – Another BTS drawing idea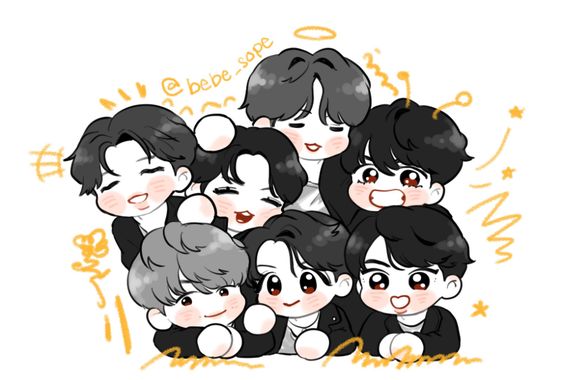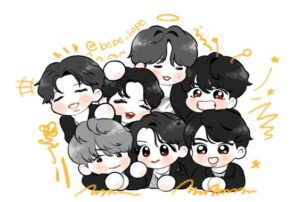 19. An aesthetic BTS Jungkook drawing idea – Draw Jungkook's facial parts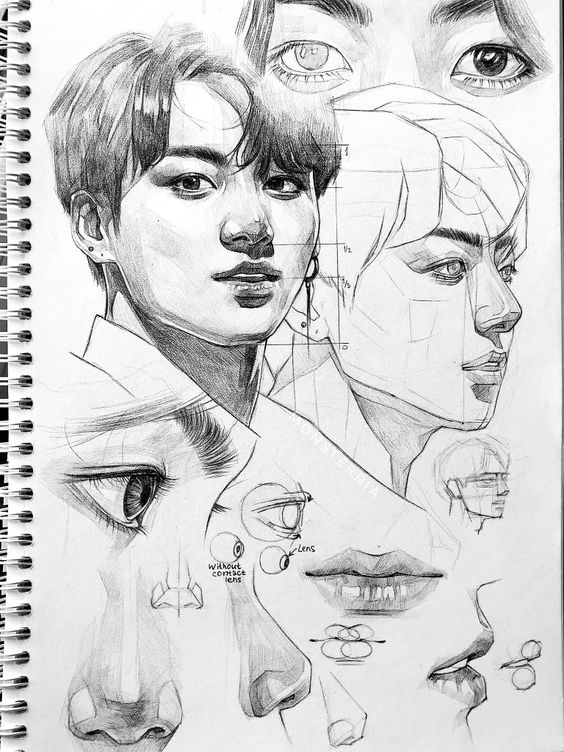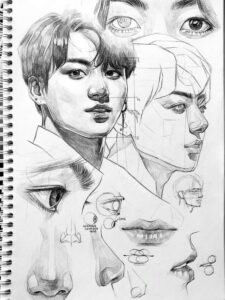 20. An Agust D drawing idea – A drawing to sketch in your sketchbook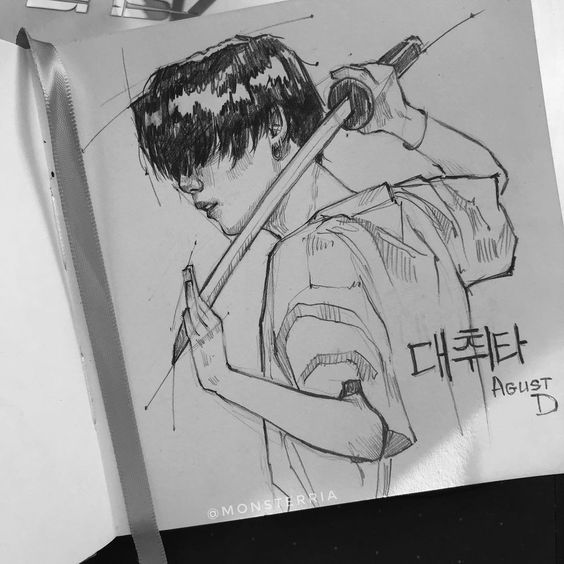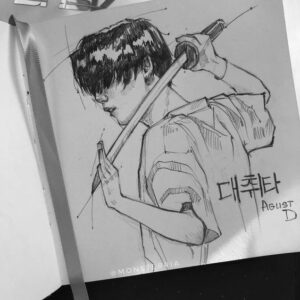 21. Anime Taehyung with headphones – A BTS drawing to inspire you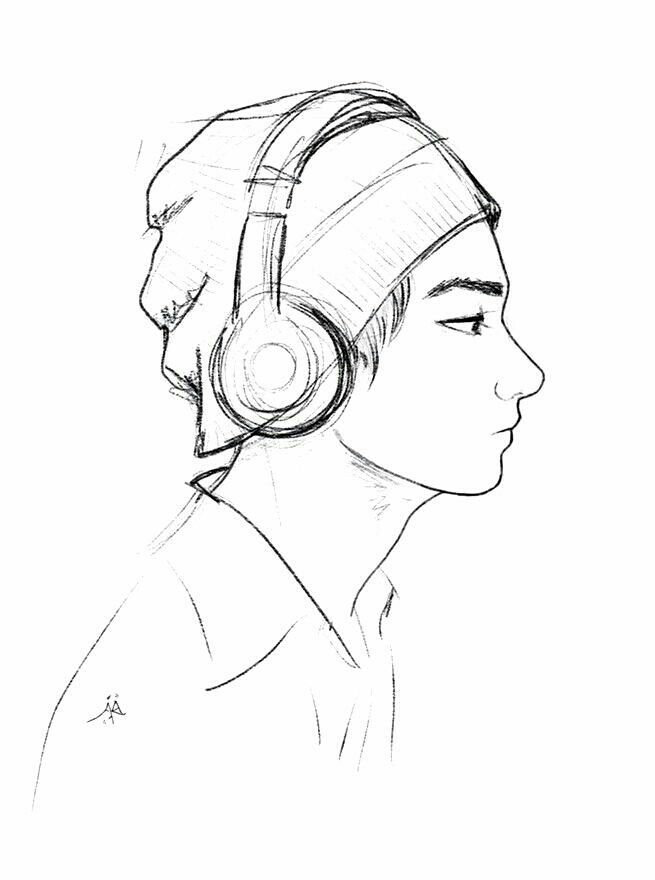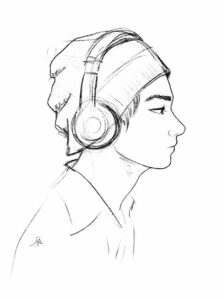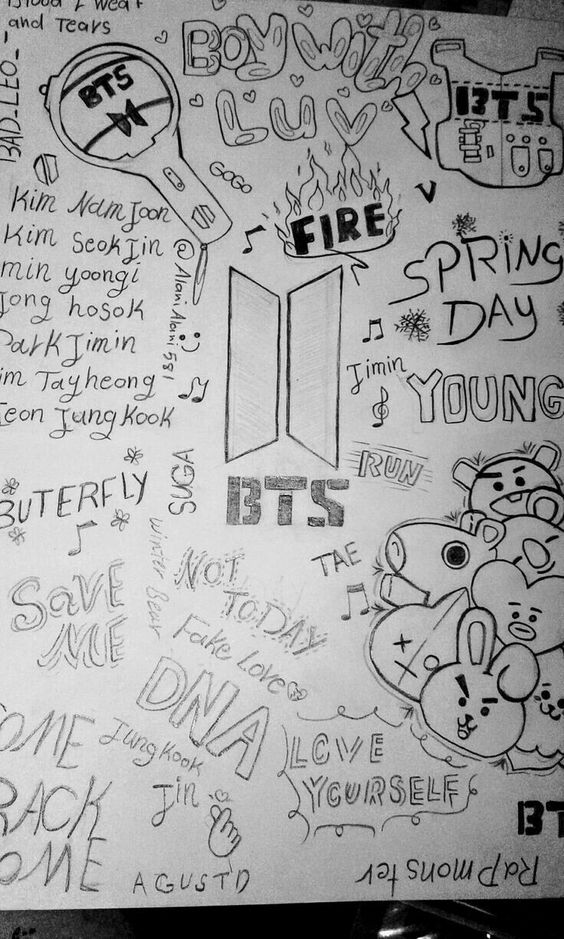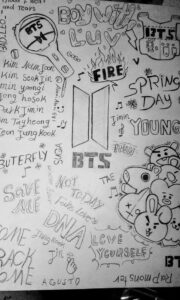 24. A cute Jungkook chibi cartoon drawing wearing a red bandana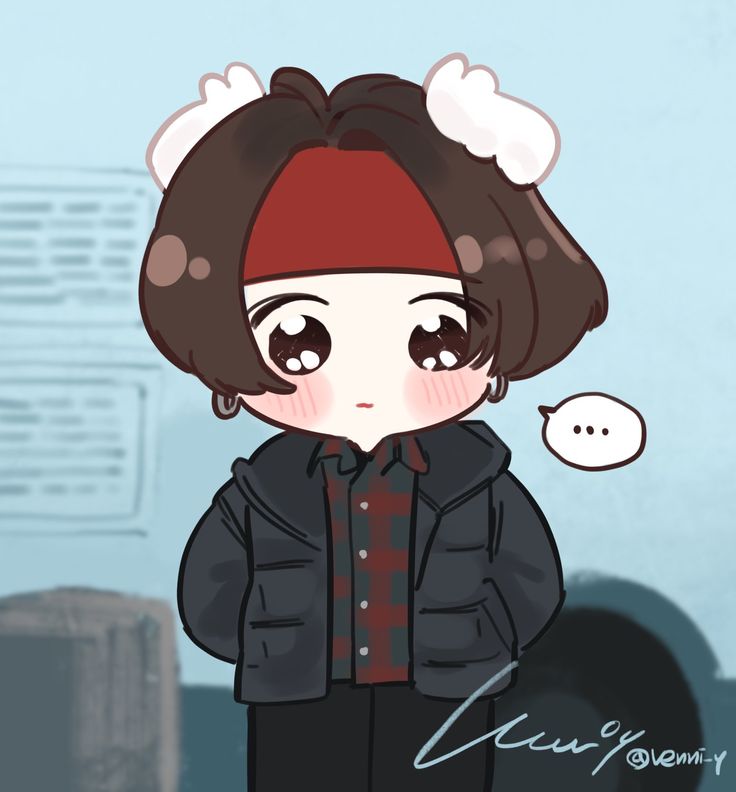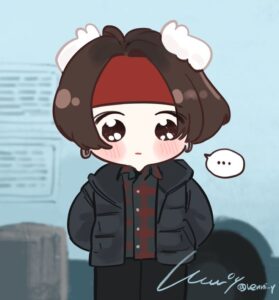 25. An easy JK drawing idea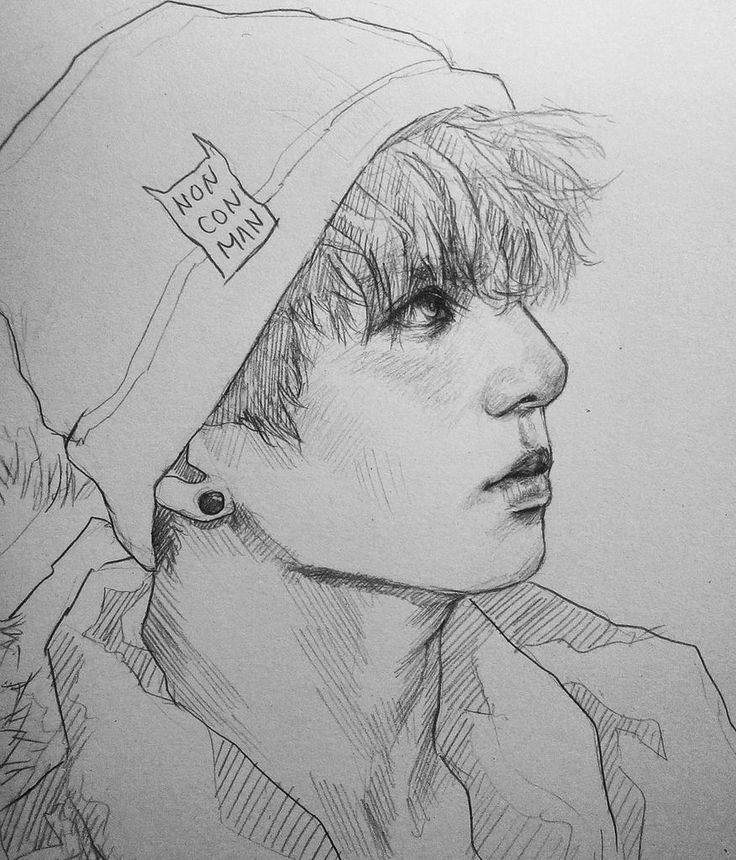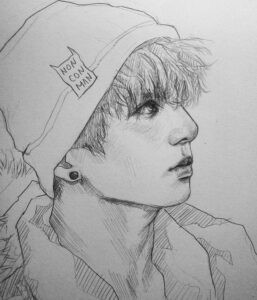 26. An easy RM drawing idea of Namjoon – Learn how to draw BTS members for beginners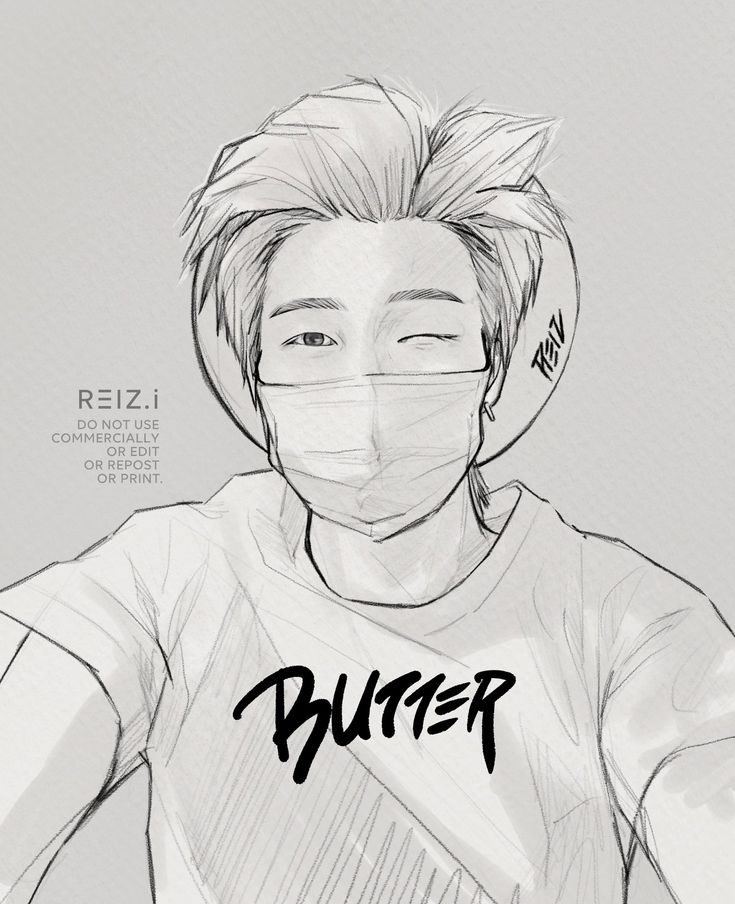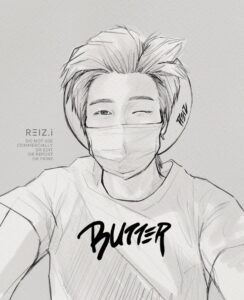 27. A drawing of V and Jimin together – A V Singularity and Jimin serendipity drawing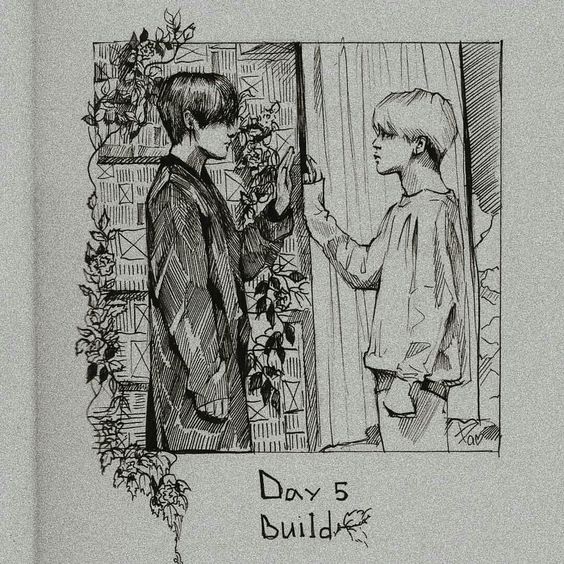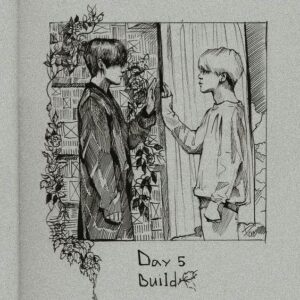 28. A drawing of Yeontan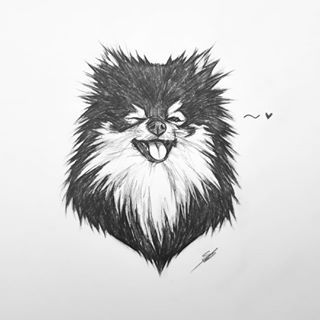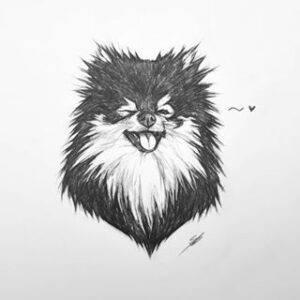 29. Easy Jungkook drawing idea for beginners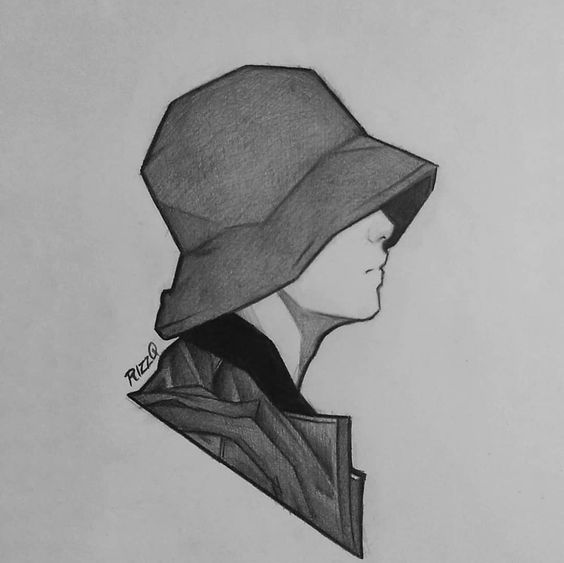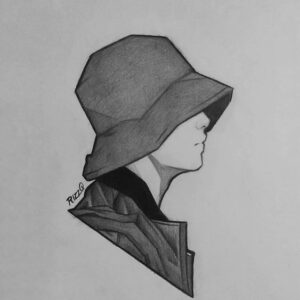 30. Easy drawing of Jimin smiling for beginners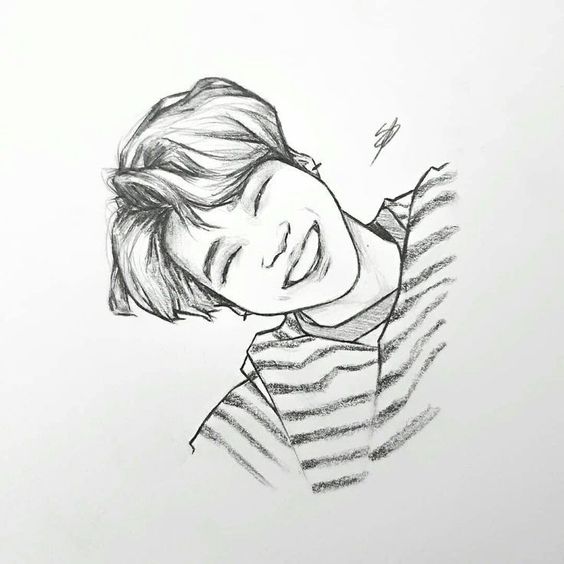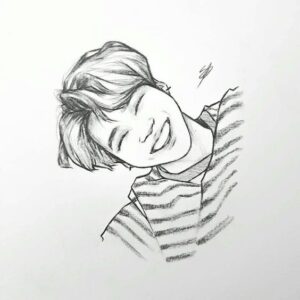 31. A J-hope drawing idea with roses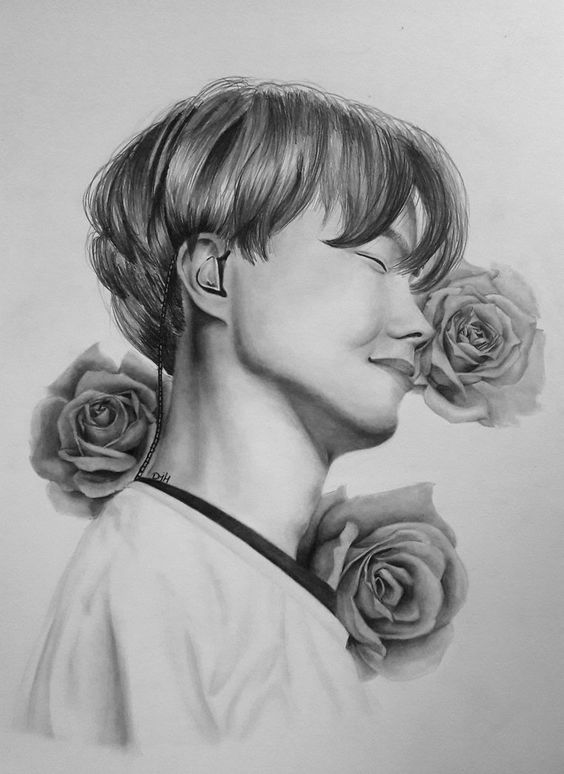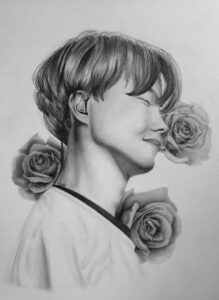 32. A funny drawing of Jin – Army drawing ideas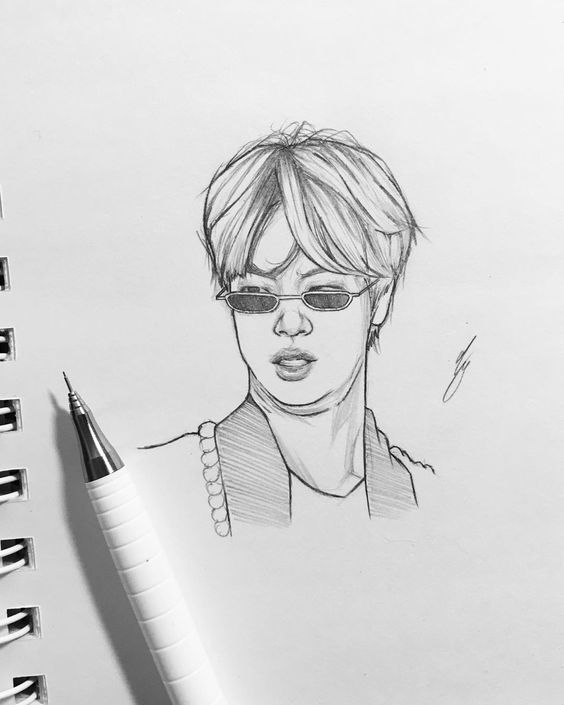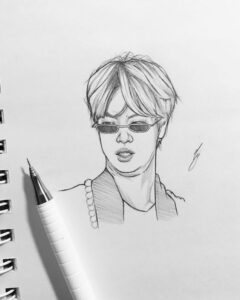 33. Bts drawing ideas: J-hope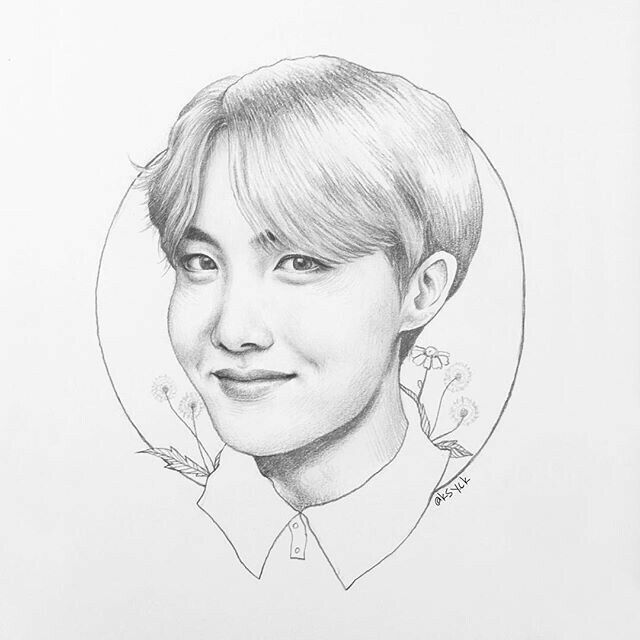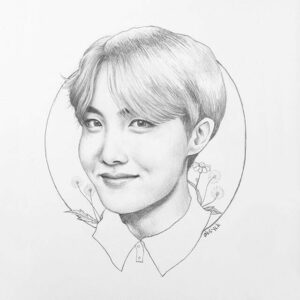 34. An impressive Min Yoongi drawing idea to inspire you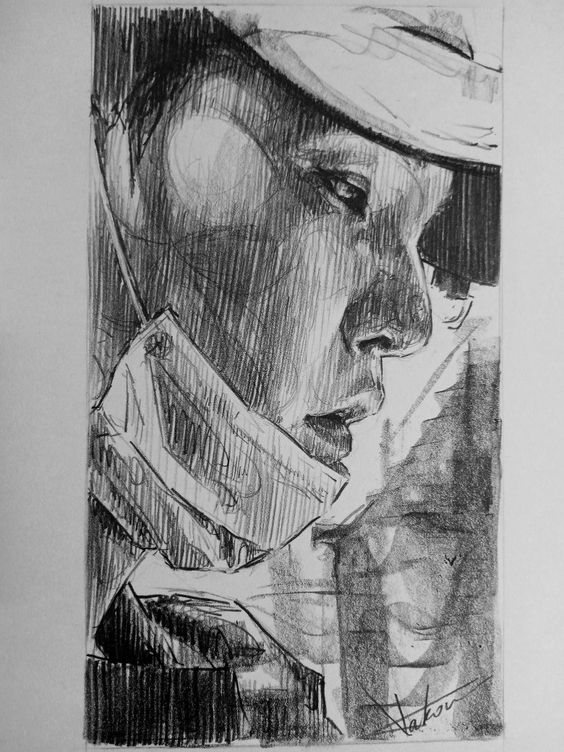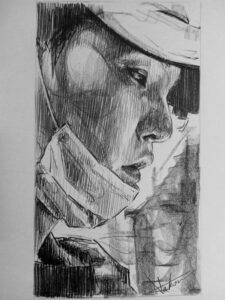 35. A BTS drawing idea of Suga's hand – Fire Burn it up drawing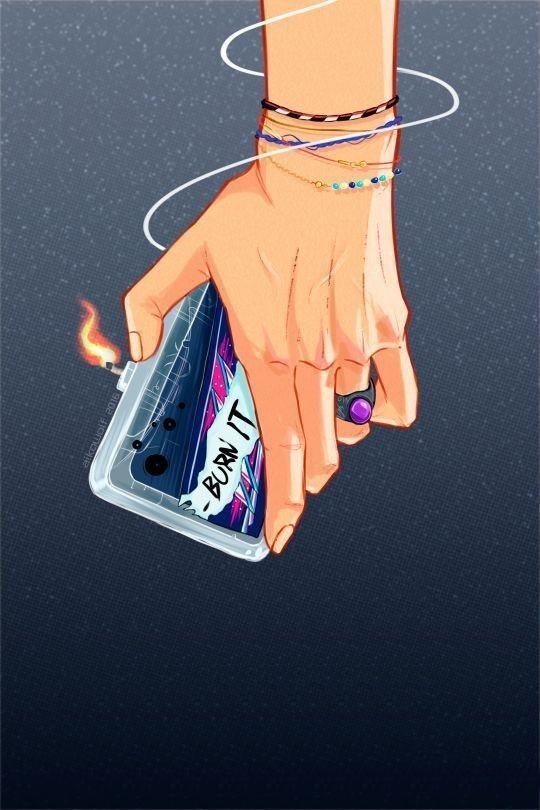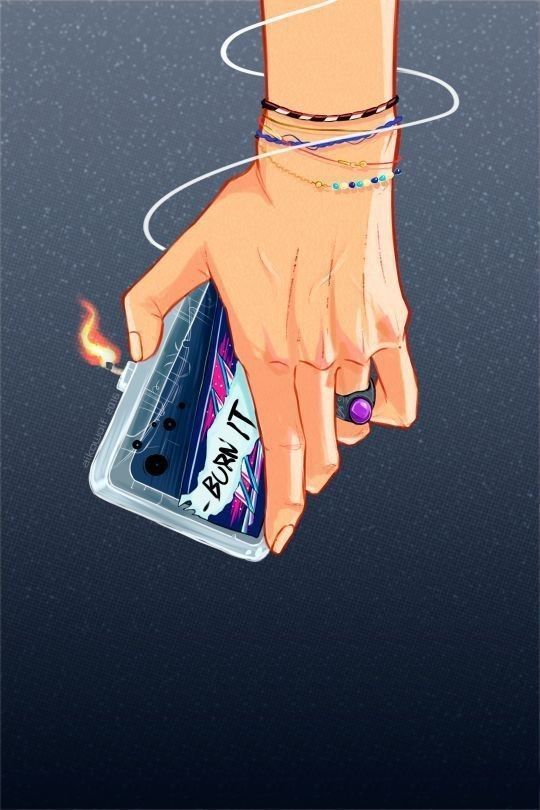 36. A cute Tae Tae chibi drawing – Easy for beginners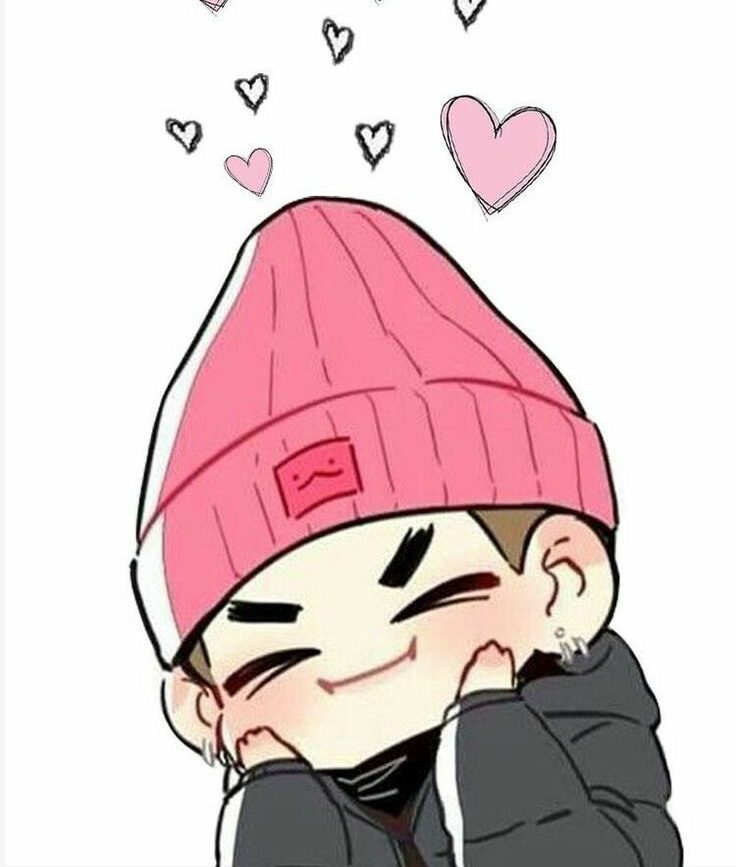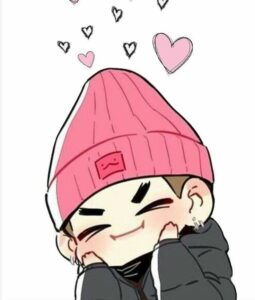 37. A cute cartoon of RM Namjoon – BTS drawing ideas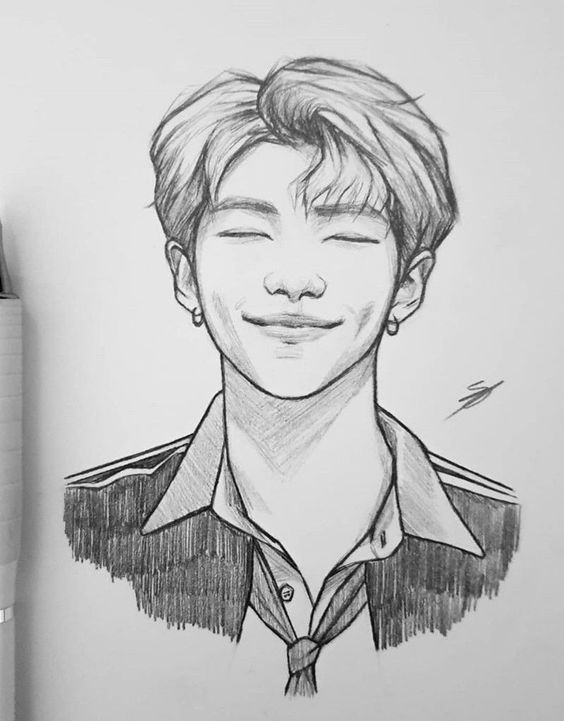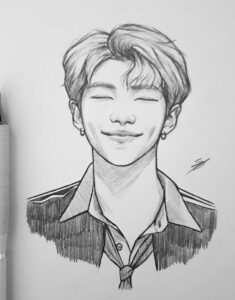 38. A beautiful intermediate drawing of V Taehyung to inspire you draw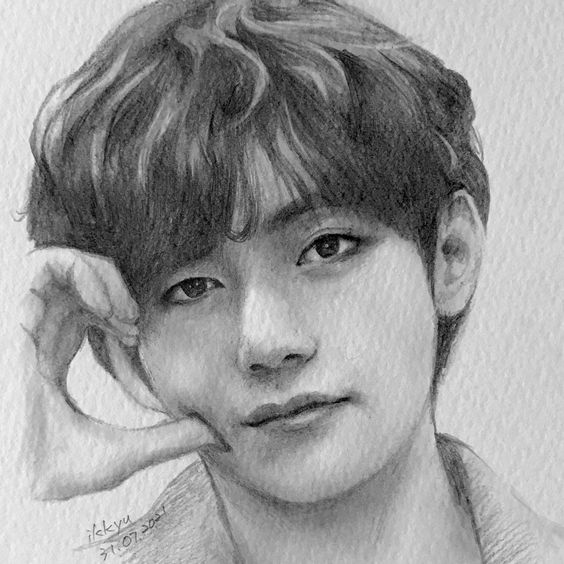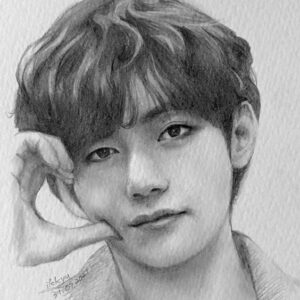 39. A cute funny BTS cartoon drawing of Suga – Easy for beginners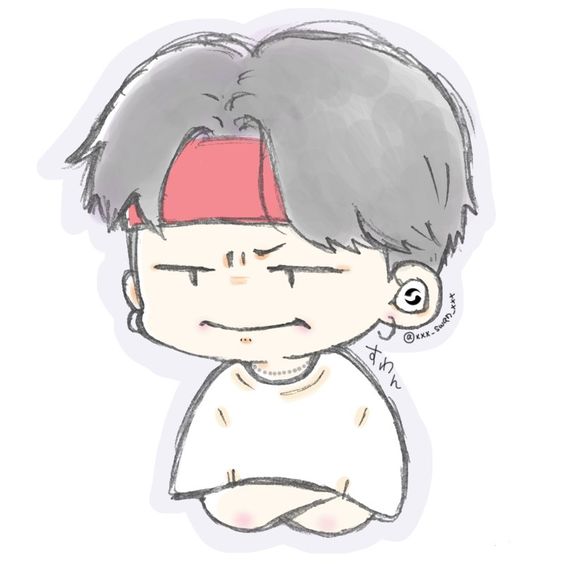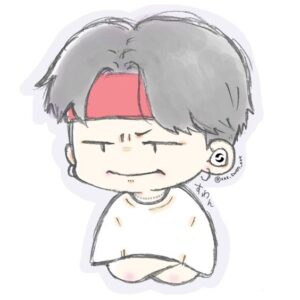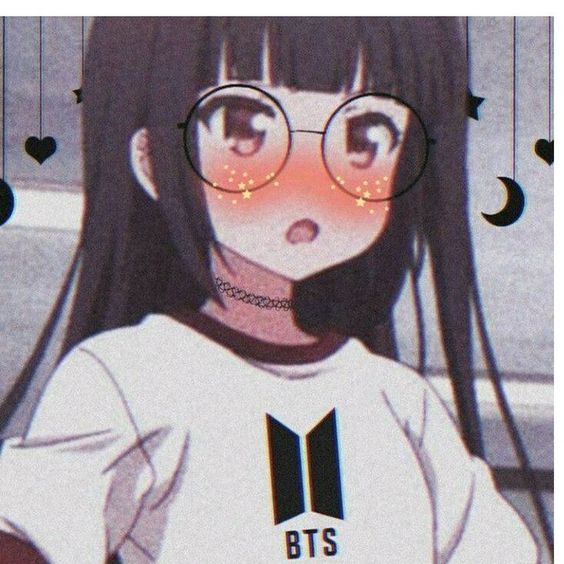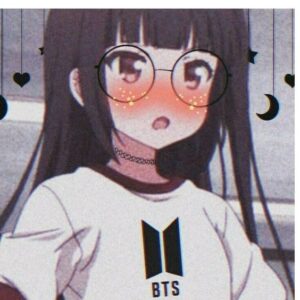 41. A cute JK chibi drawing for beginners – A drawing idea for Army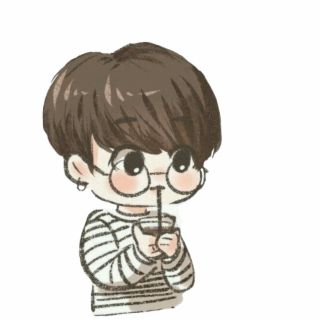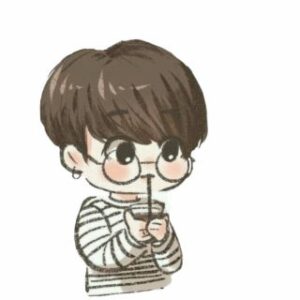 42. A drawing of Jimin laughing and covering his mouth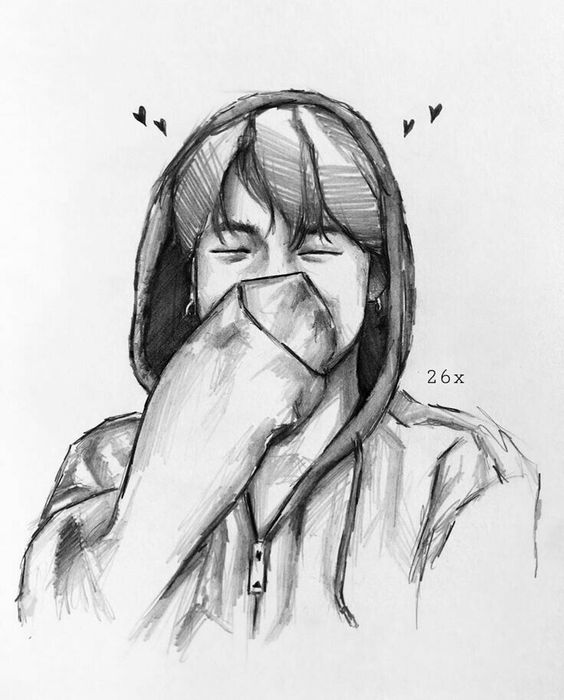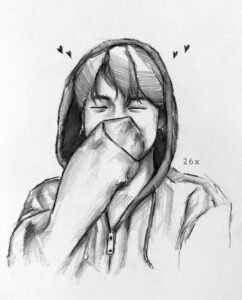 43. A cute euphoria drawing of JK – A chibi drawing of Jungkook for beginners – Easy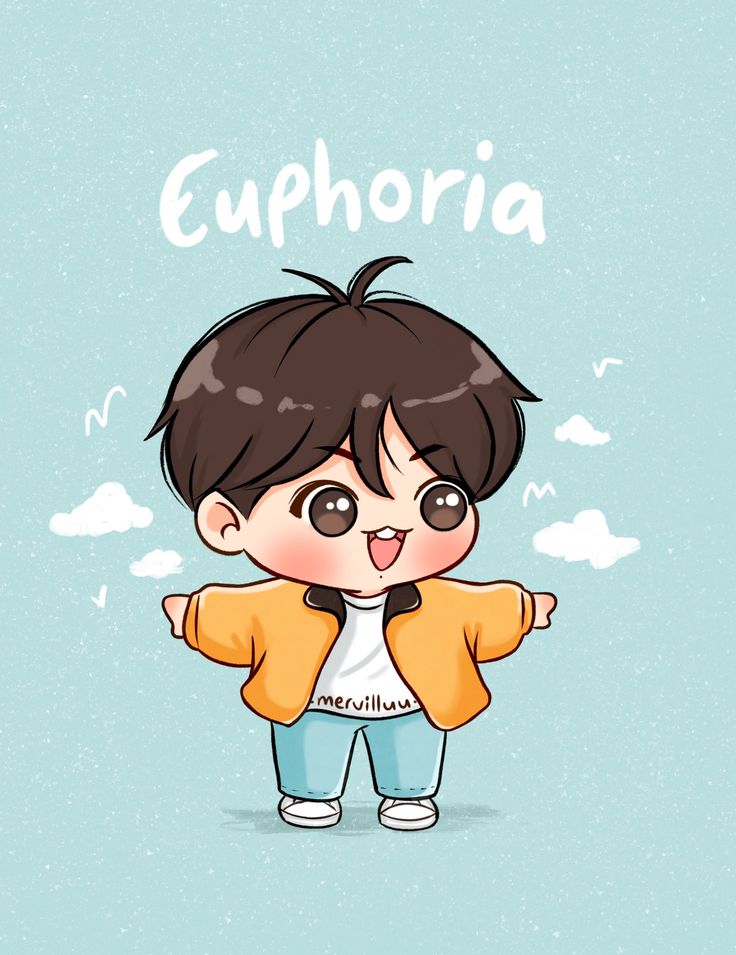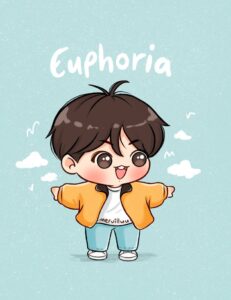 44. Bts army drawing ideas: Army holding the hand of BTS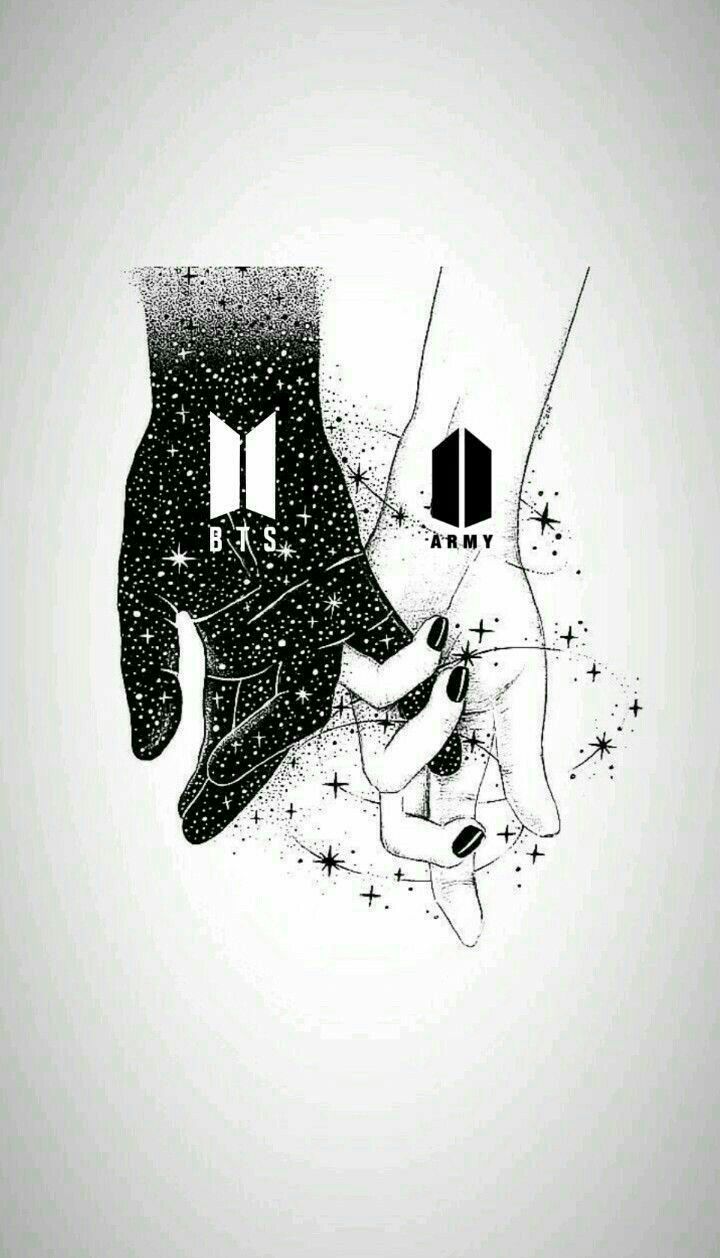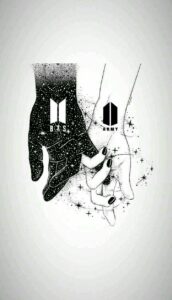 45. Cute connect drawing idea of Taehyung and Jungkook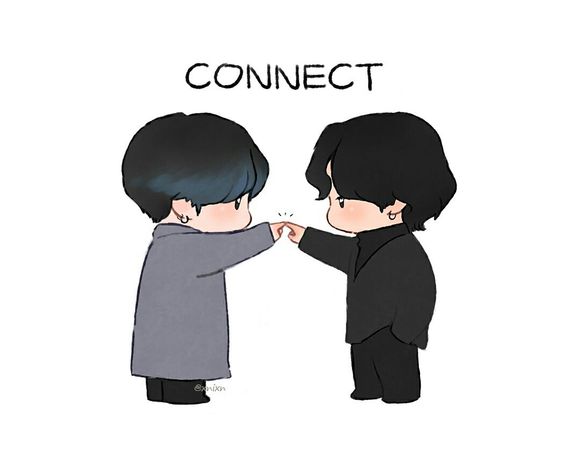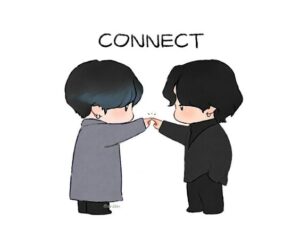 46. A cool drawing of a crown – BTS drawing ideas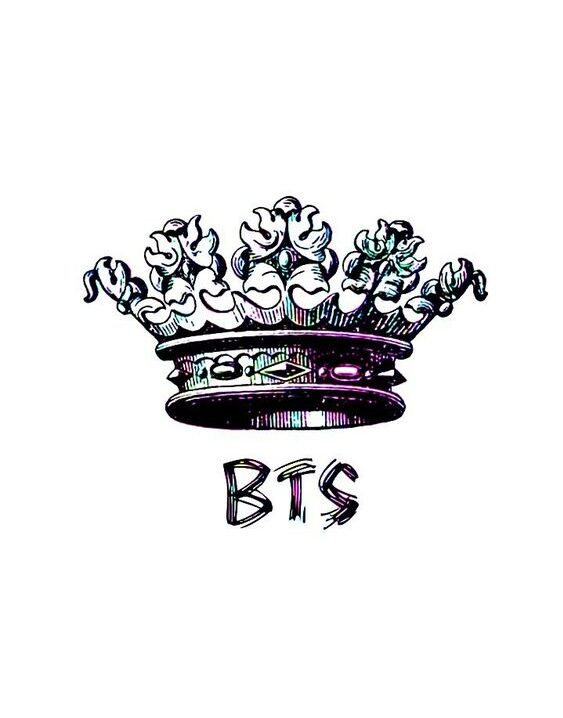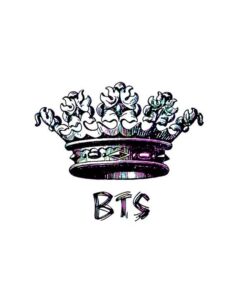 47. Cute chibi drawing of V smiling and saying I'm proud of you – Easy Bts drawing ideas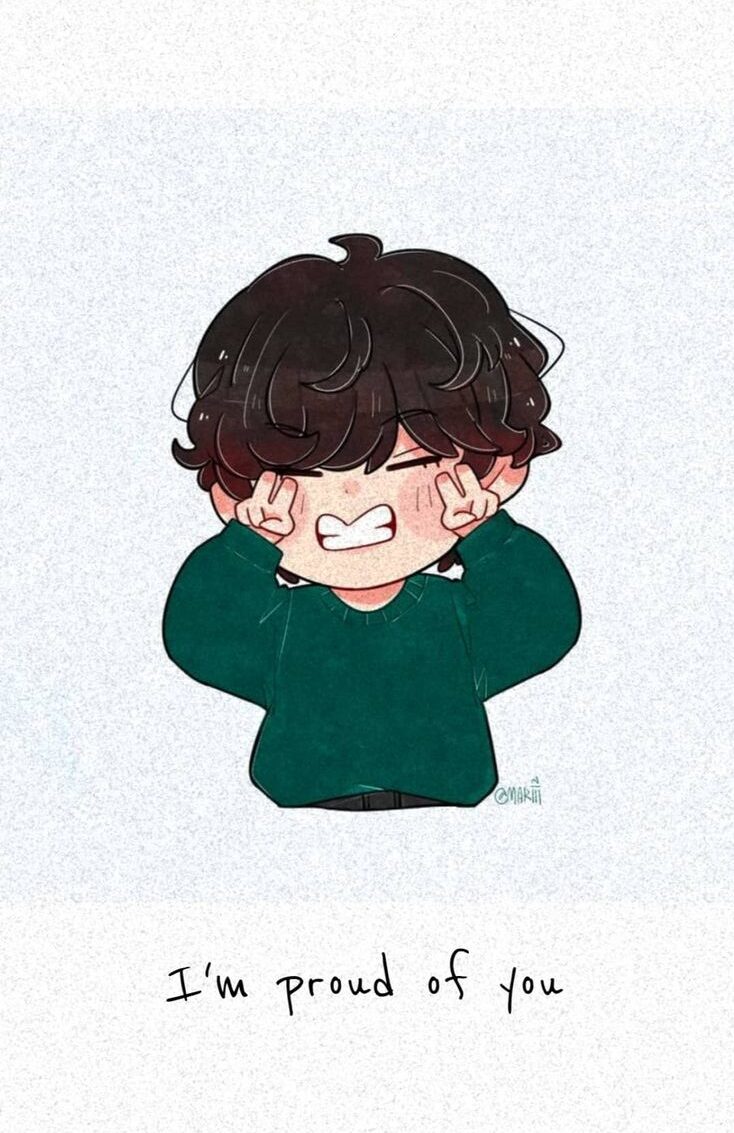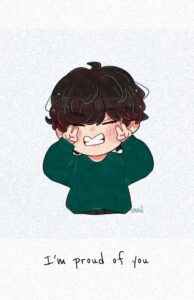 48. An easy chibi drawing of Jungook holding a camera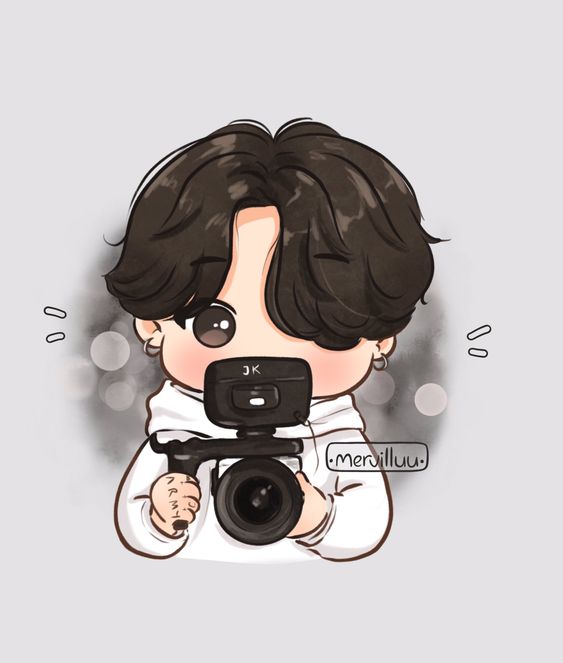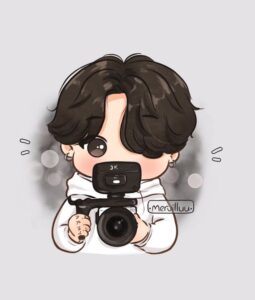 49. A cool drawing of Jin to draw in your sketchbook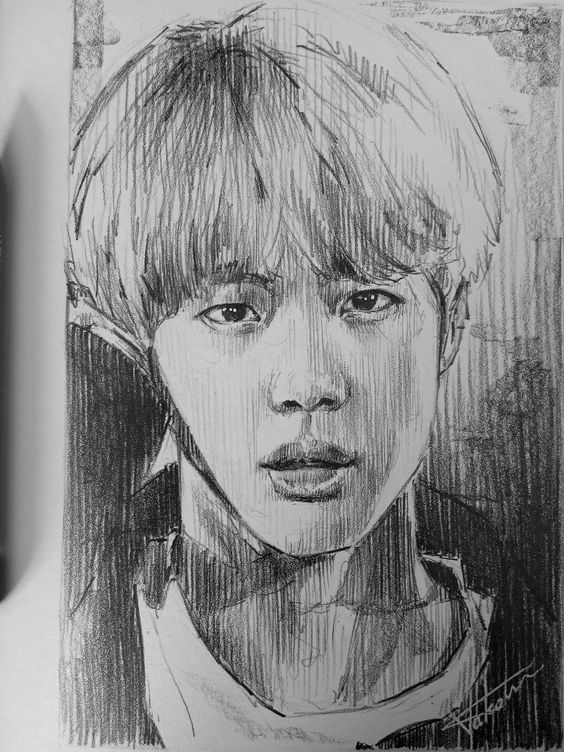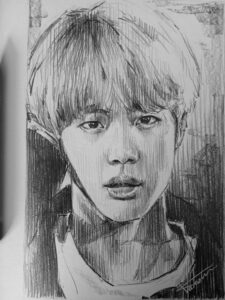 50. A cool sketch of RM with glasses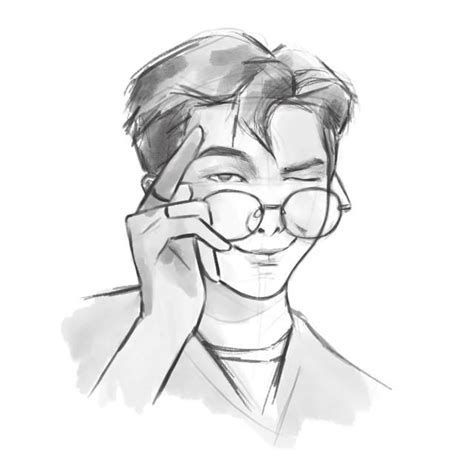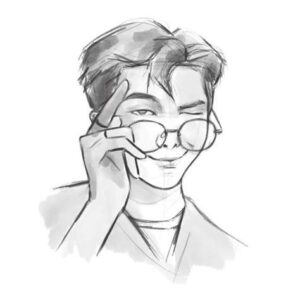 51. Draw this BTS drawing of Agust D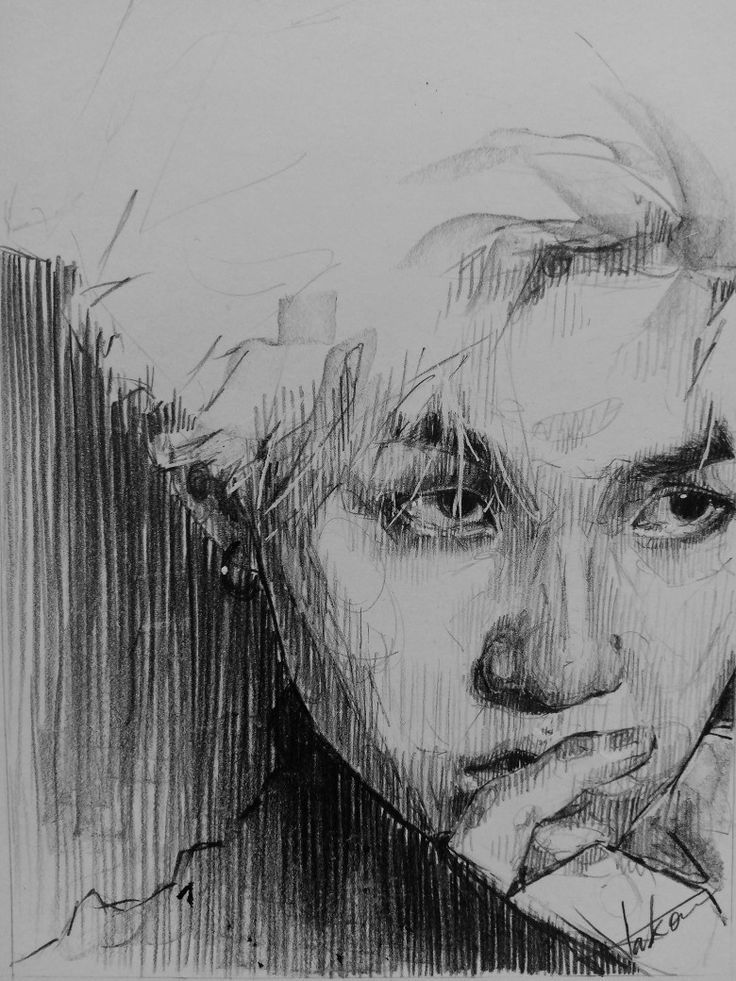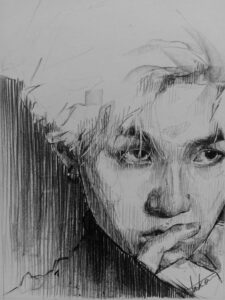 52. A line art drawing of V for beginners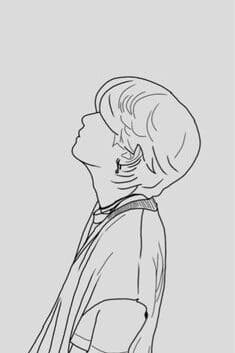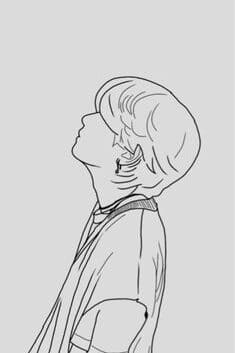 53. BTS V drawing idea: A cute V chibi drawing with Yeontan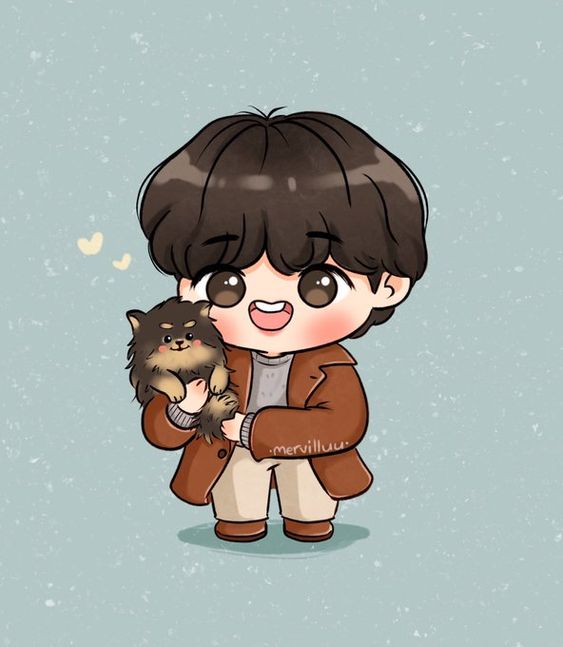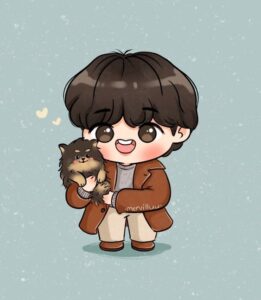 54. Bts J-hope drawing ideas for beginners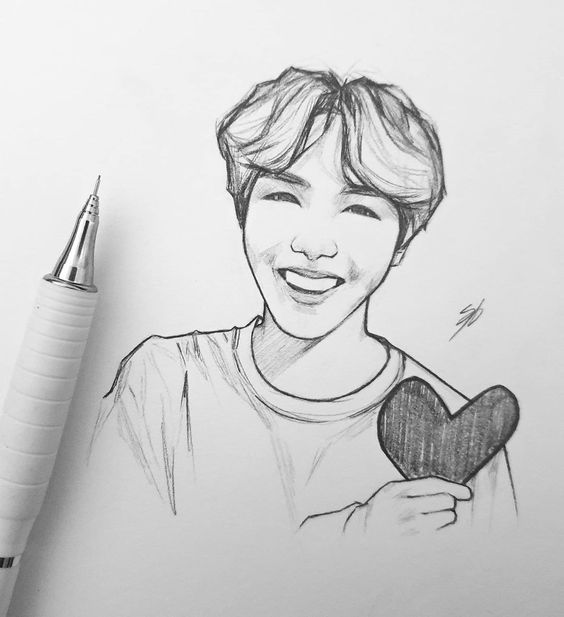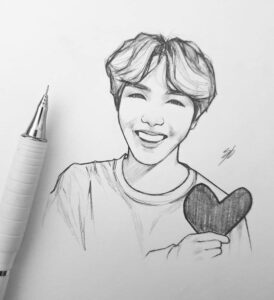 55. KPOP drawing ideas: A drawing of a girl wearing a BTS cap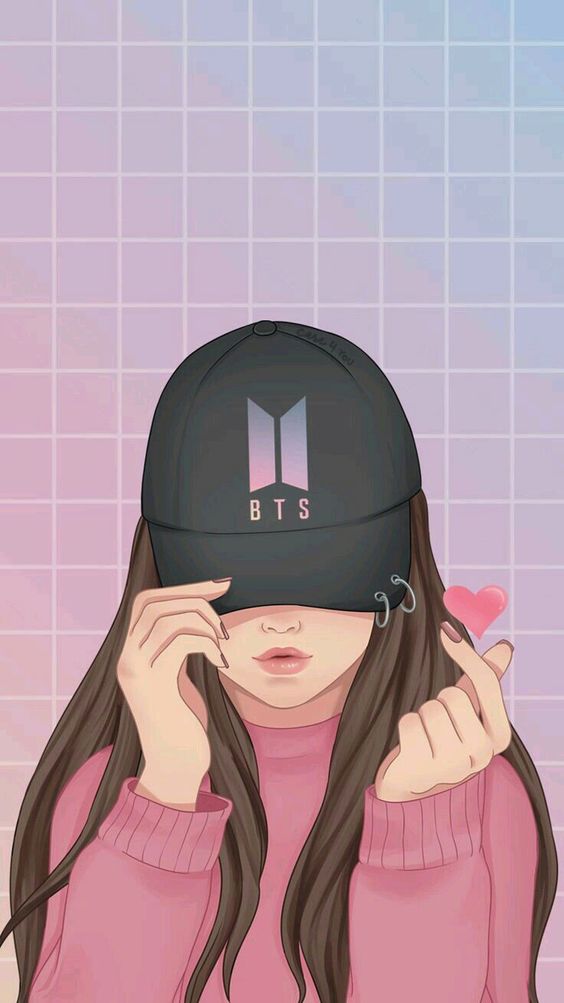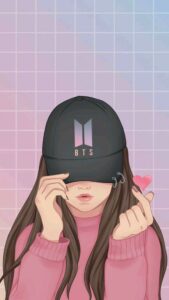 56. A cute Tae Tae drawing idea – Best digital drawing ideas for Army BTS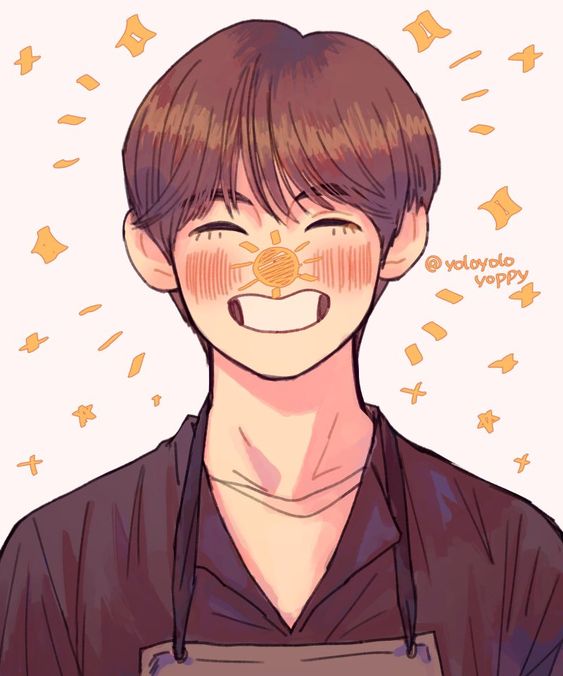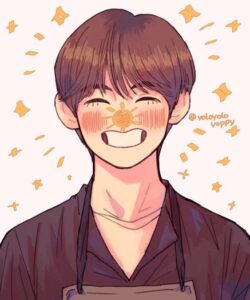 57. Girl BTS cap drawing if you're a girl and you like BTS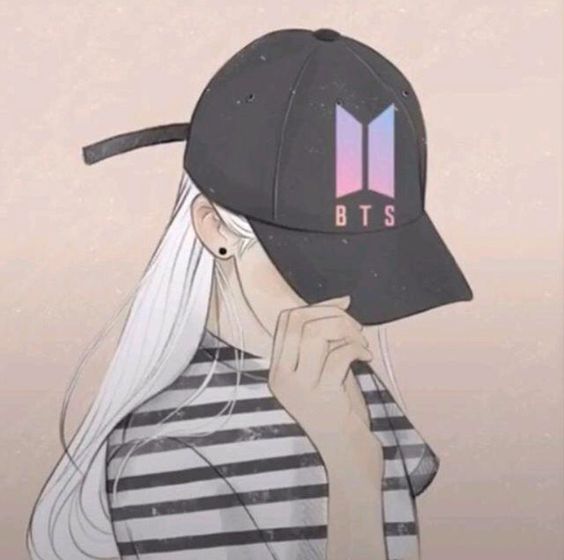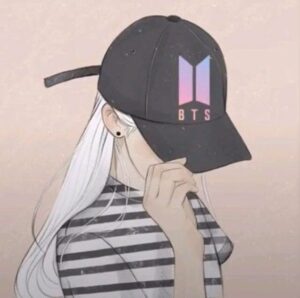 58. BTS drawing idea: J-hope Ego drawings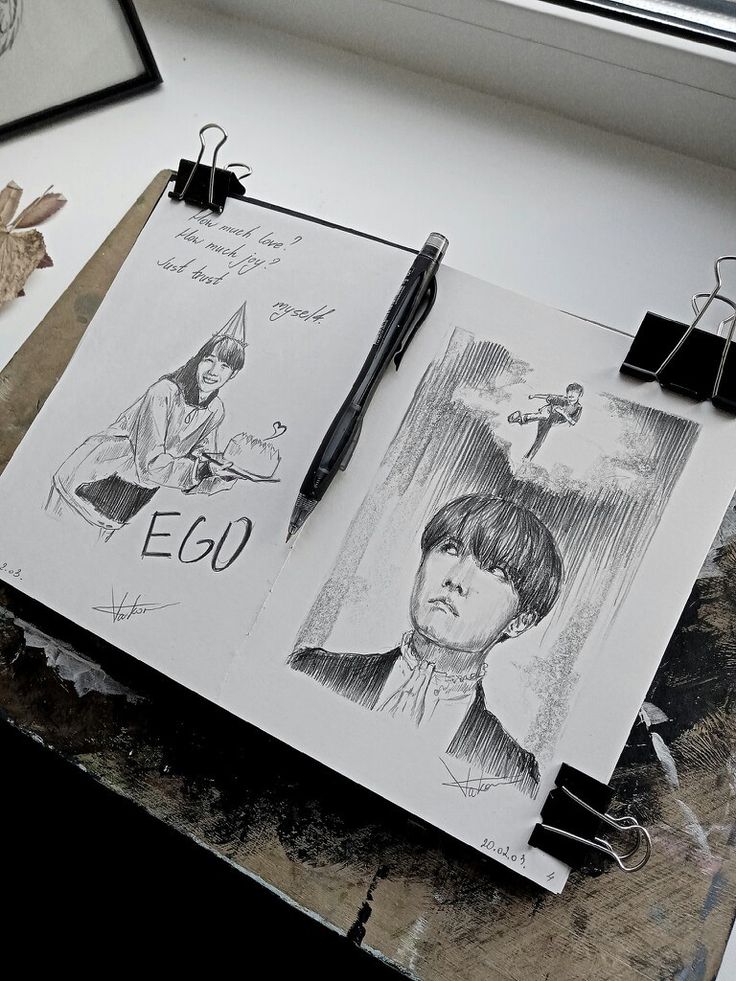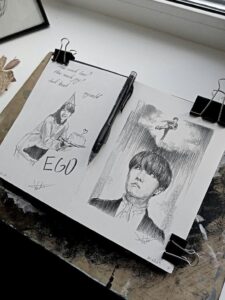 59. Doodle ideas: If you like Bts but don't really know how to draw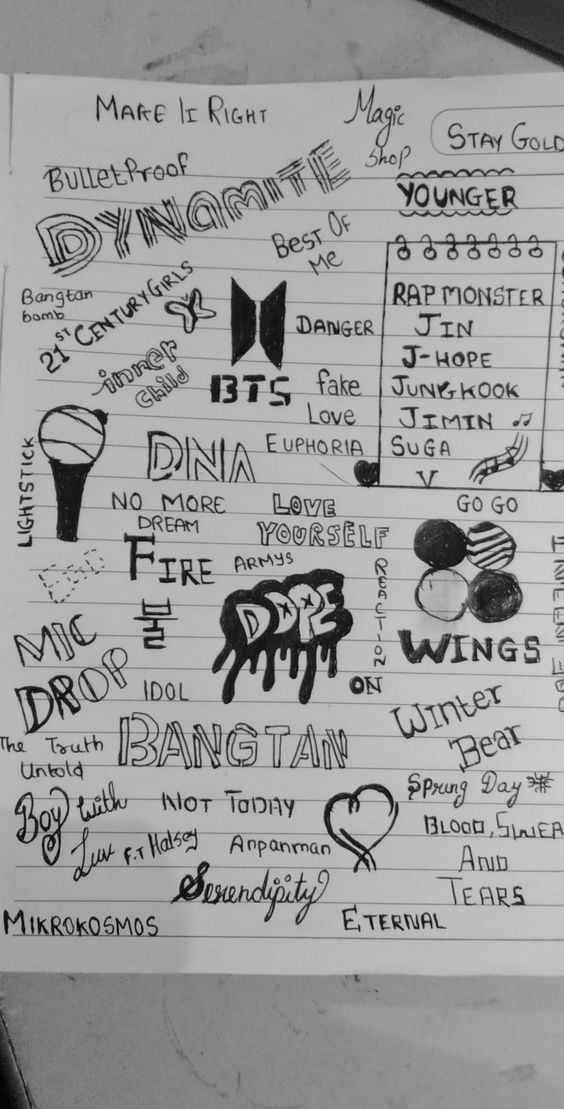 60. Cute Tae Tae drawing idea for beginners – Easy drawing to learn how to draw V BTS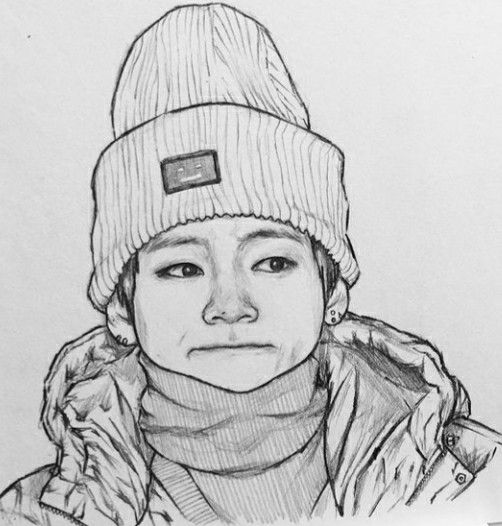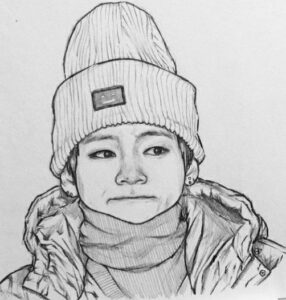 61. All BTS chibi characters in a polaroid picture for you to draw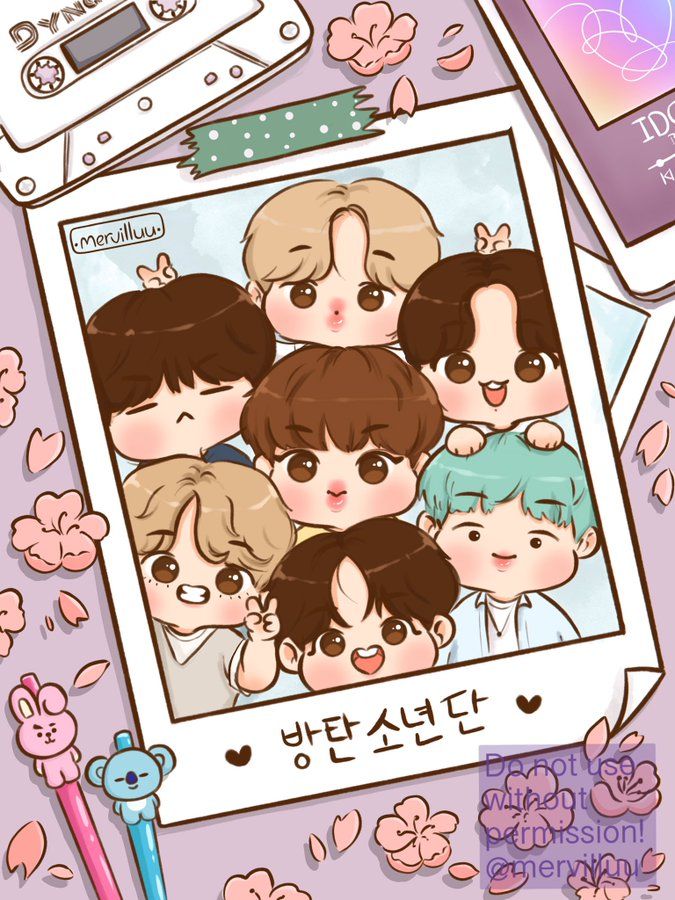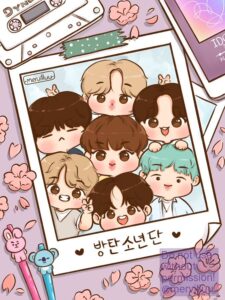 62. A more complex BTS drawing of Jimin if you want to challenge yourself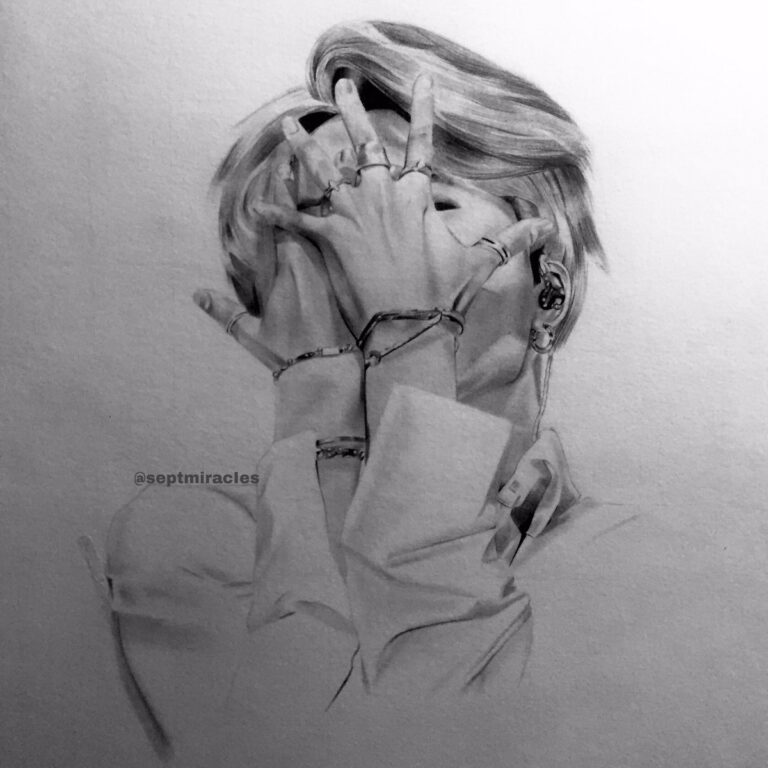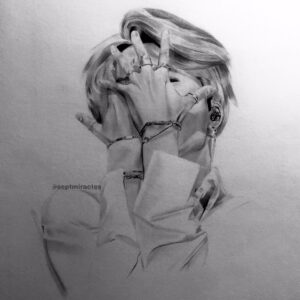 63. If you have trouble drawing faces but you would like to draw V and JK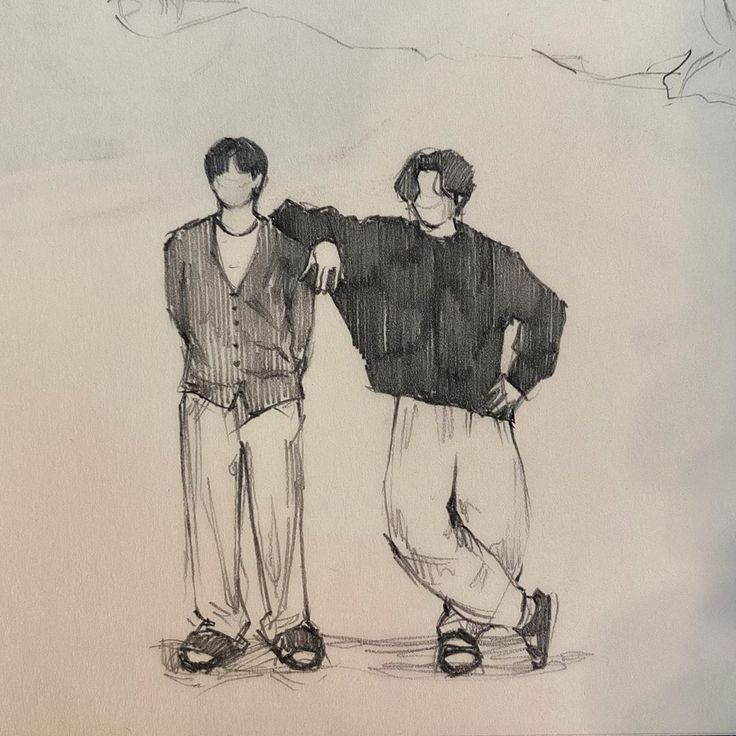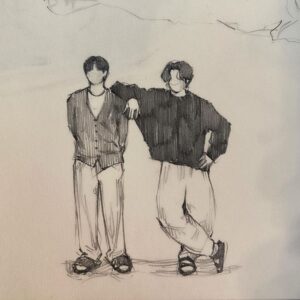 64. An easy BTS drawing with earphones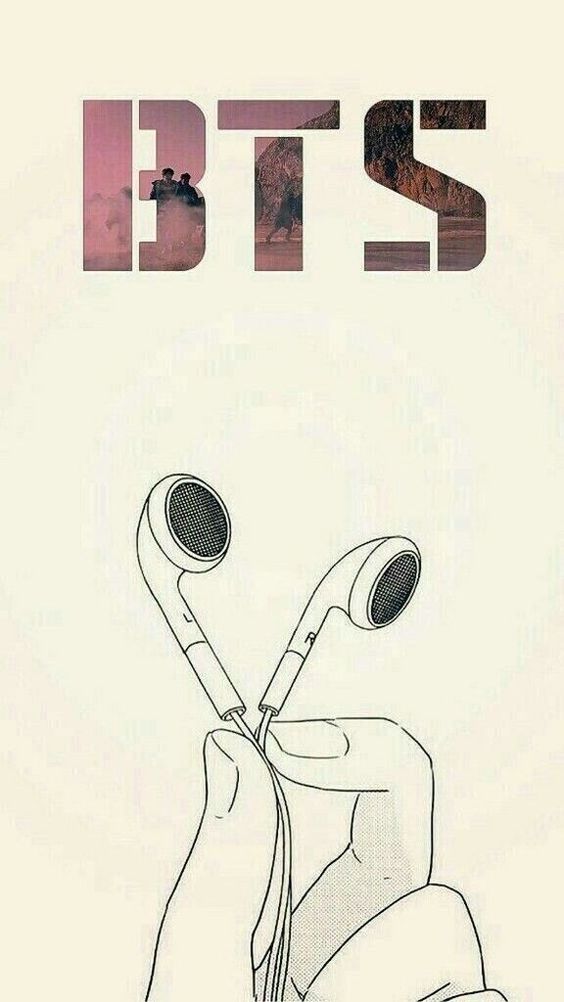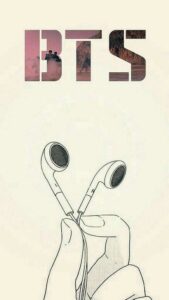 65. How to draw Jungkook: An easy drawing to practice drawing Jungkook's face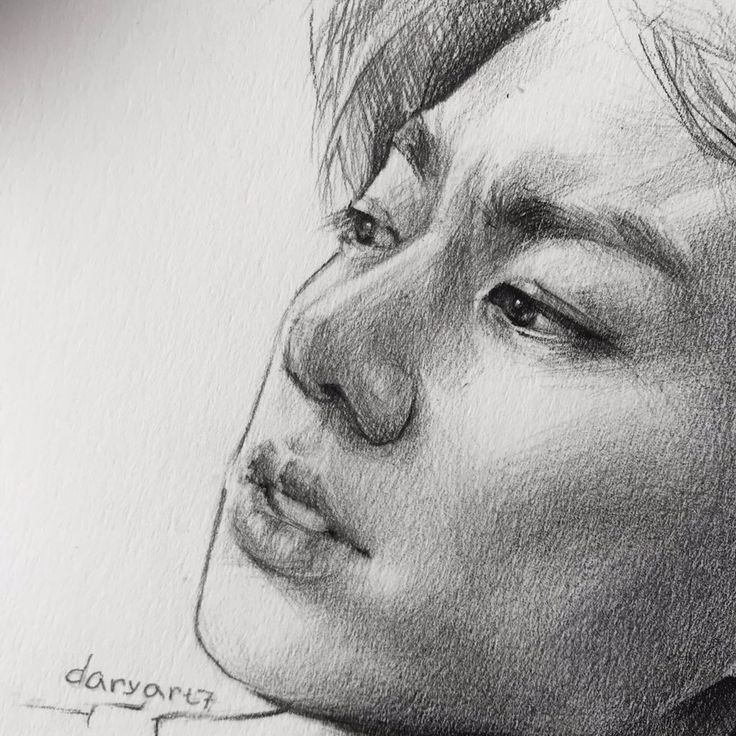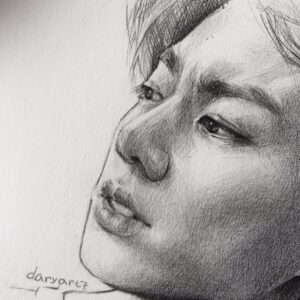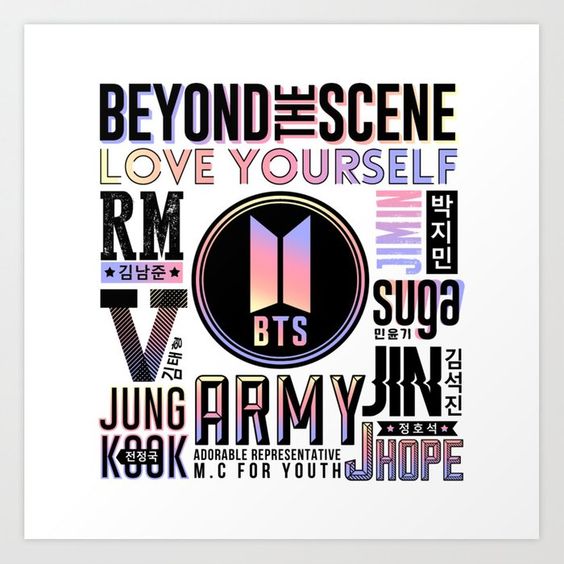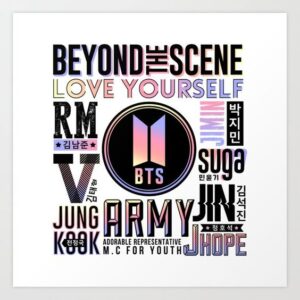 67. A JK drawing idea: Draw Jungkook's drawing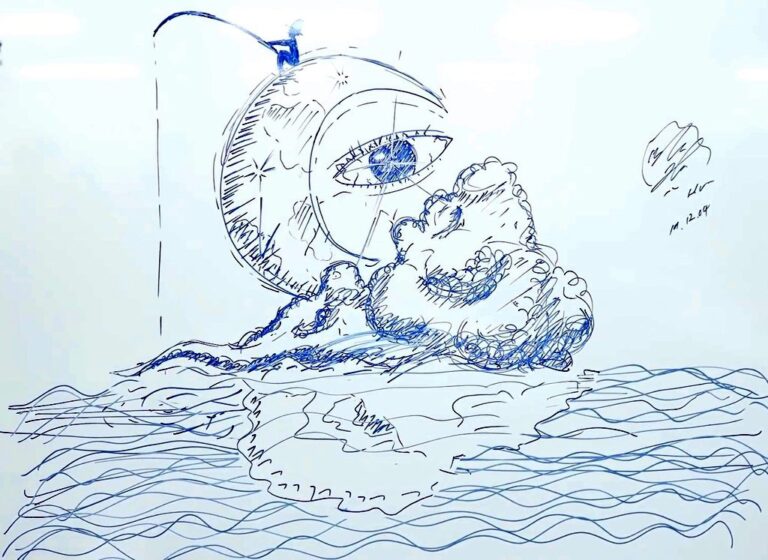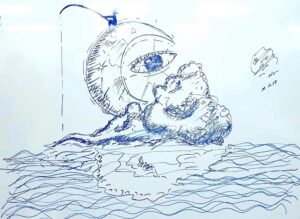 68. Draw Jimin's eyes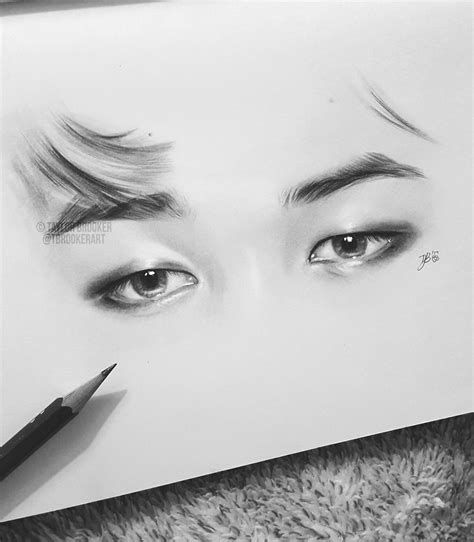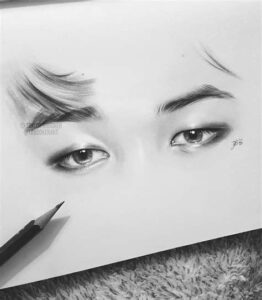 69. Draw this easy sketch of V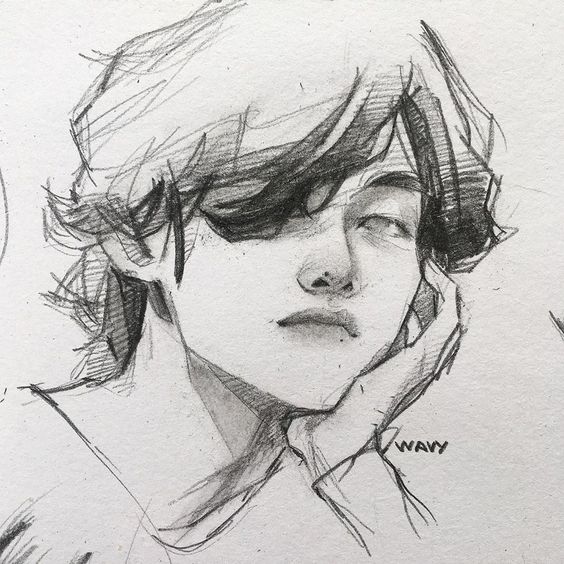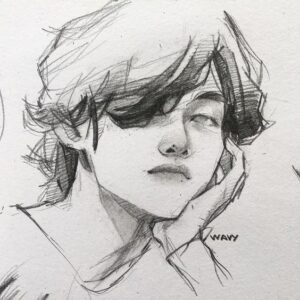 70. A yellow theme drawing of Jimin with a sunflower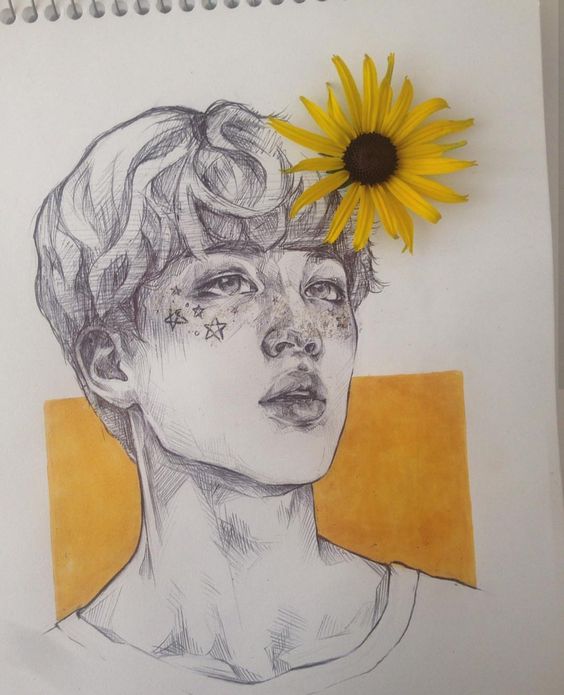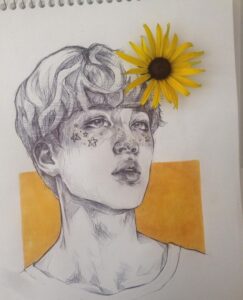 71. Army drawing idea – BTS album logo drawing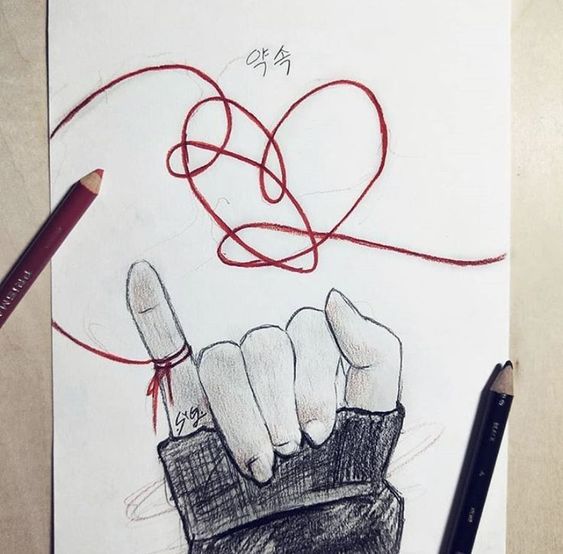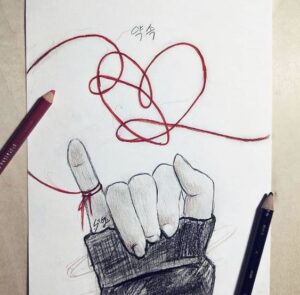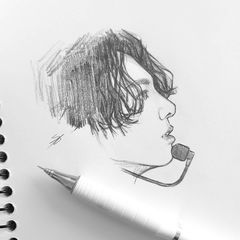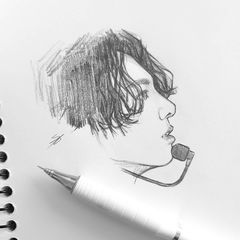 73. A cute chibi digital drawing of V with curly hair for beginners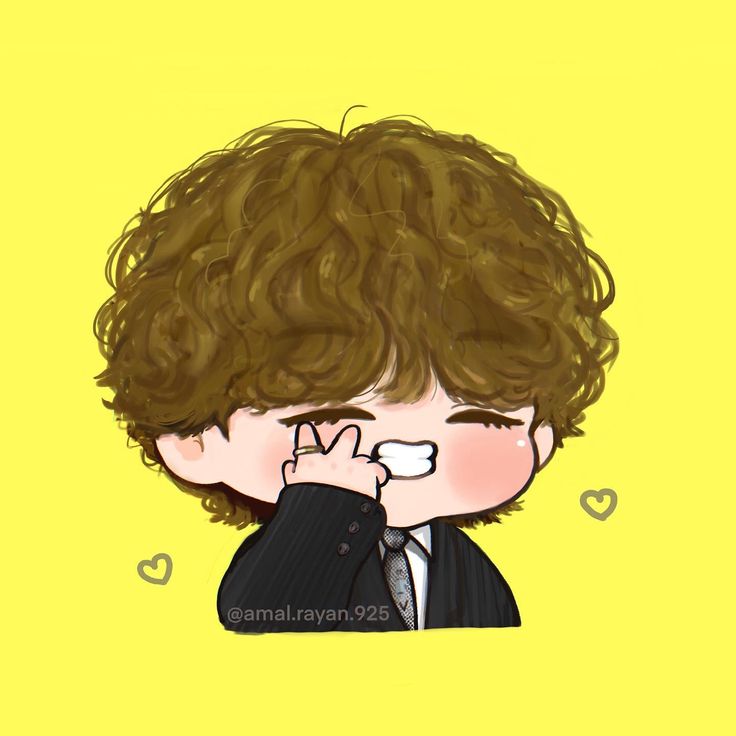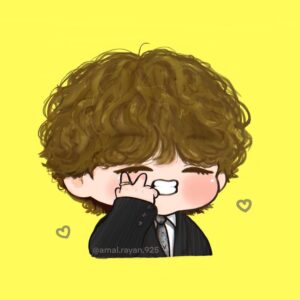 74. BTS JK Line art drawing idea – Easy for beginners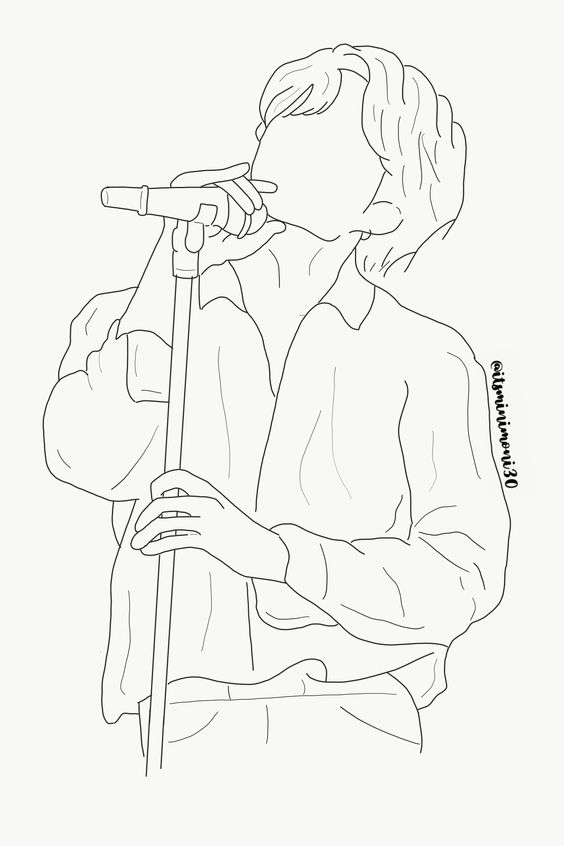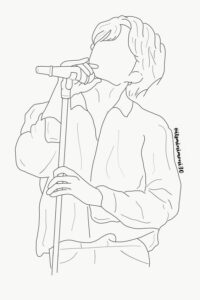 75. Another J-hope drawing to inspire you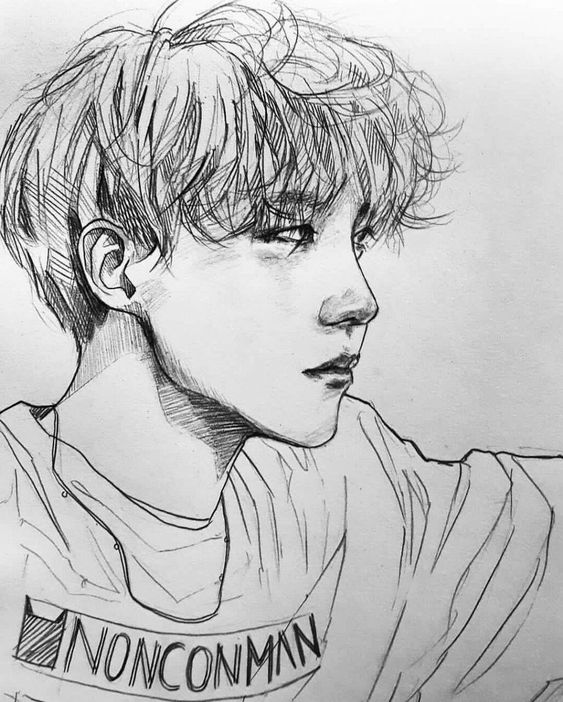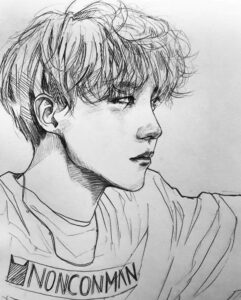 76. Jungkook easy line art drawing idea – super easy for beginners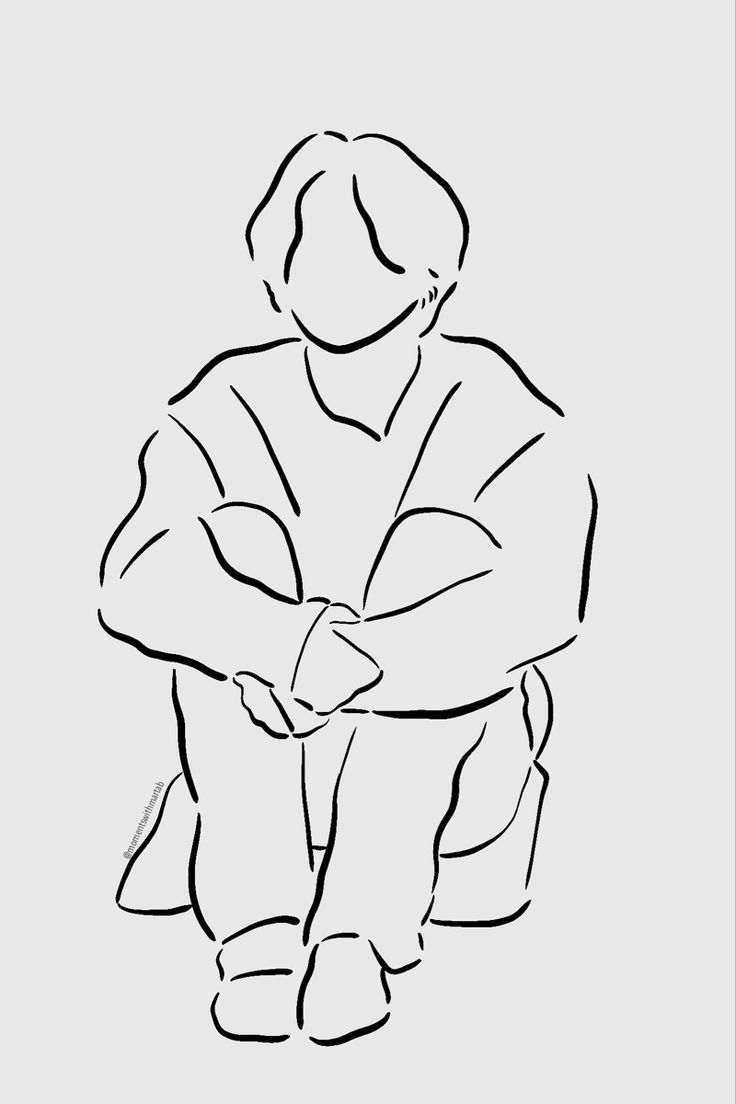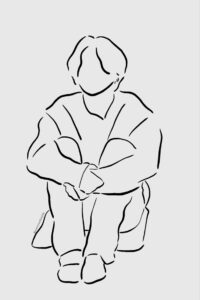 77. A drawing of Jimin with sunglasses- easy for beginners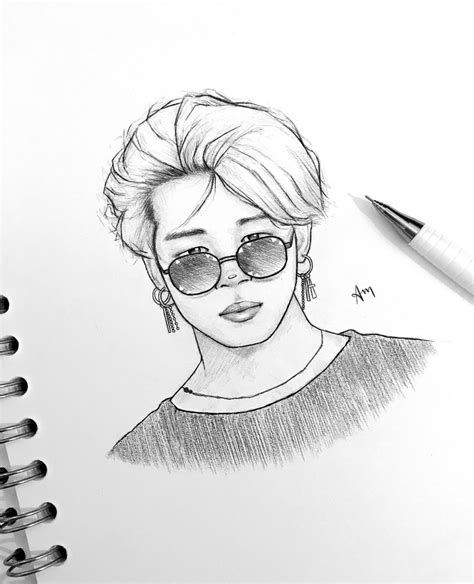 78. A cute Jungkook chibi cartoon drawing holding BE BTS album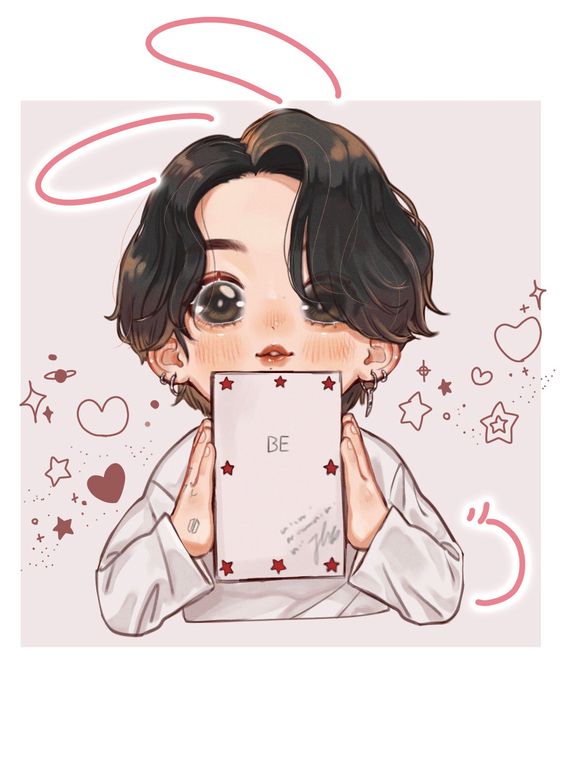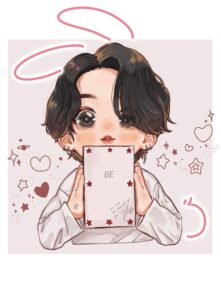 79. Drawing of Jin worldwide handsome with a rose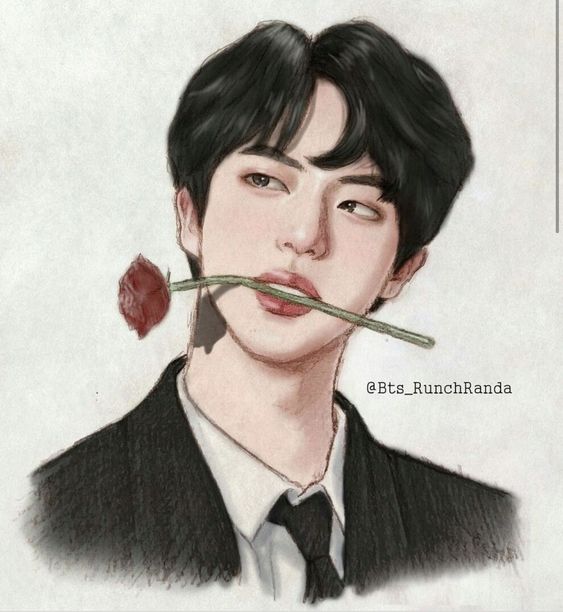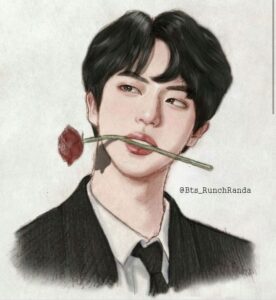 80. Cool V Taehyung sketchbook drawing to inspire you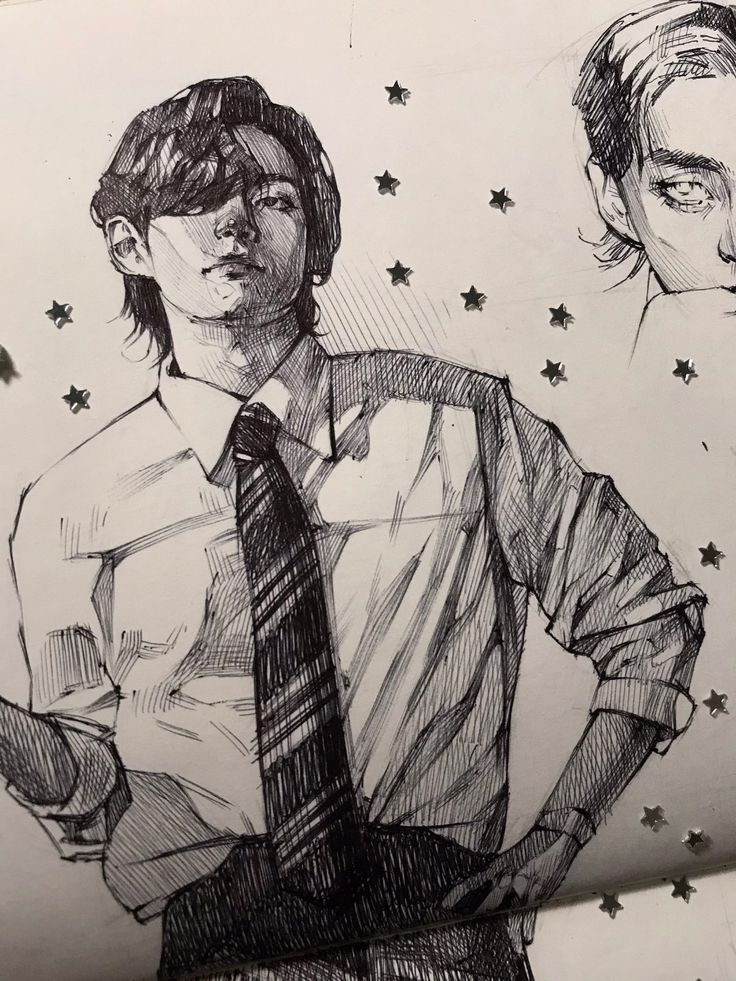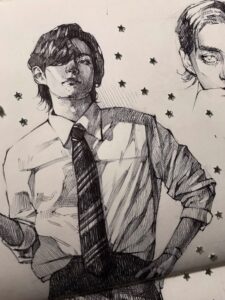 81. Army BTS logo – Mandala theme drawing for army who would like to doodle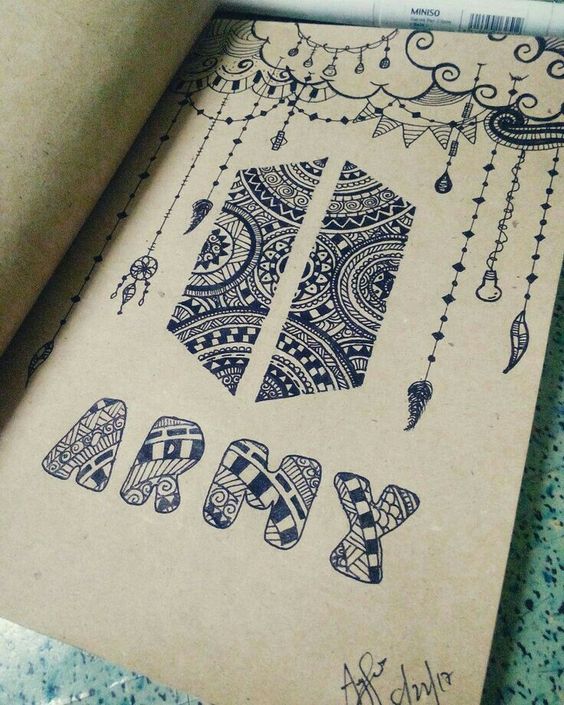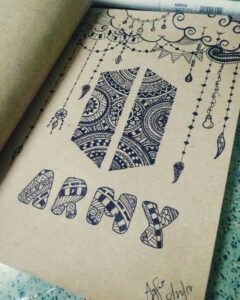 82. JK line art for you to draw easy BTS drawings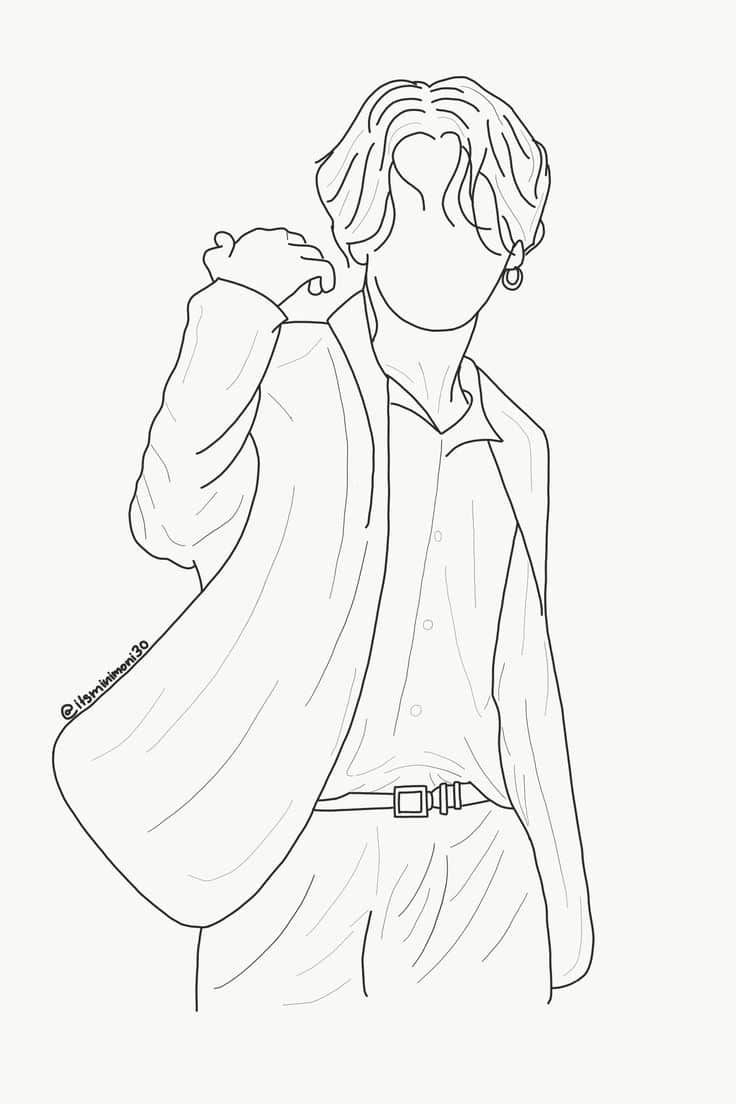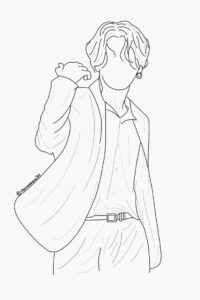 83. Sad drawing ideas: 3 transitions sketches of Suga crying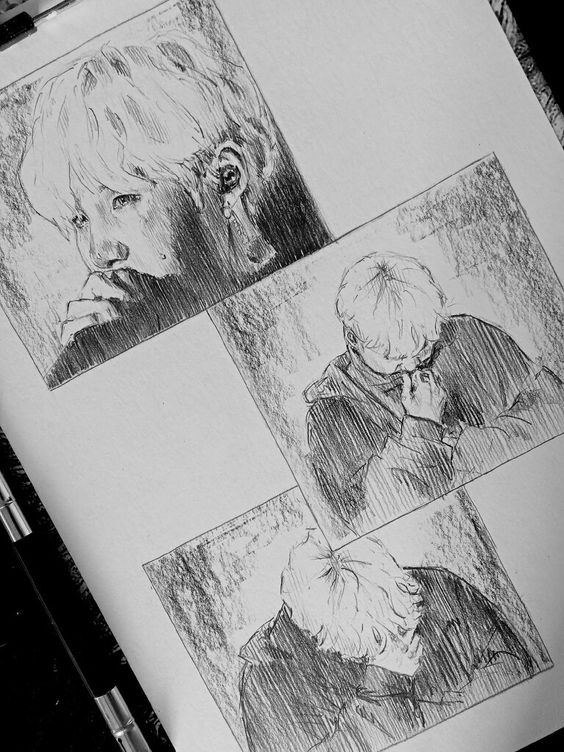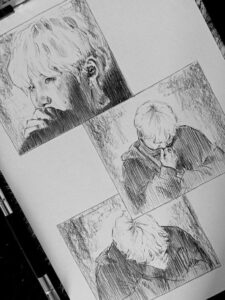 84. RM not today digital BTS cartoon drawing – Easy for beginners to draw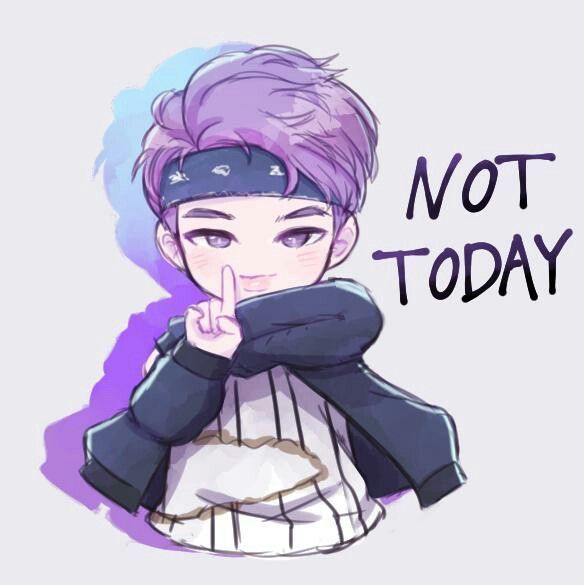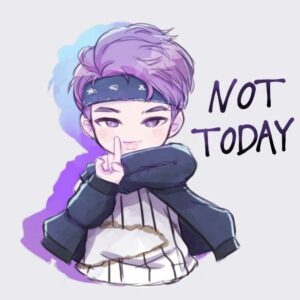 85. A cute and simple drawing of Jimin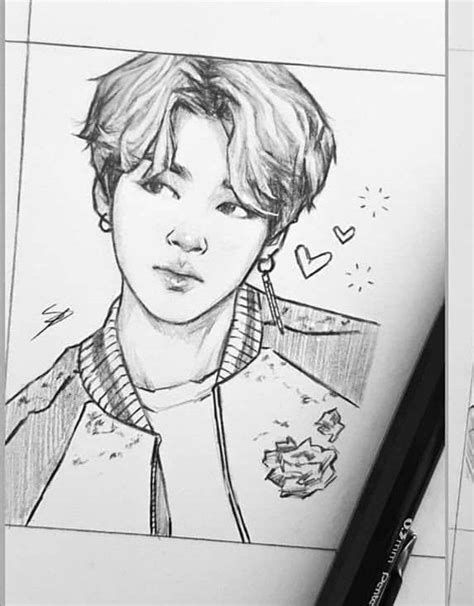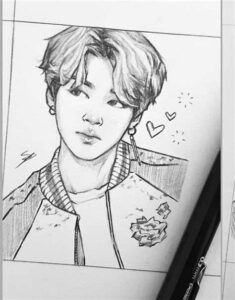 86. A mindblowing drawing of V Taehyung to inspire you to learn how to draw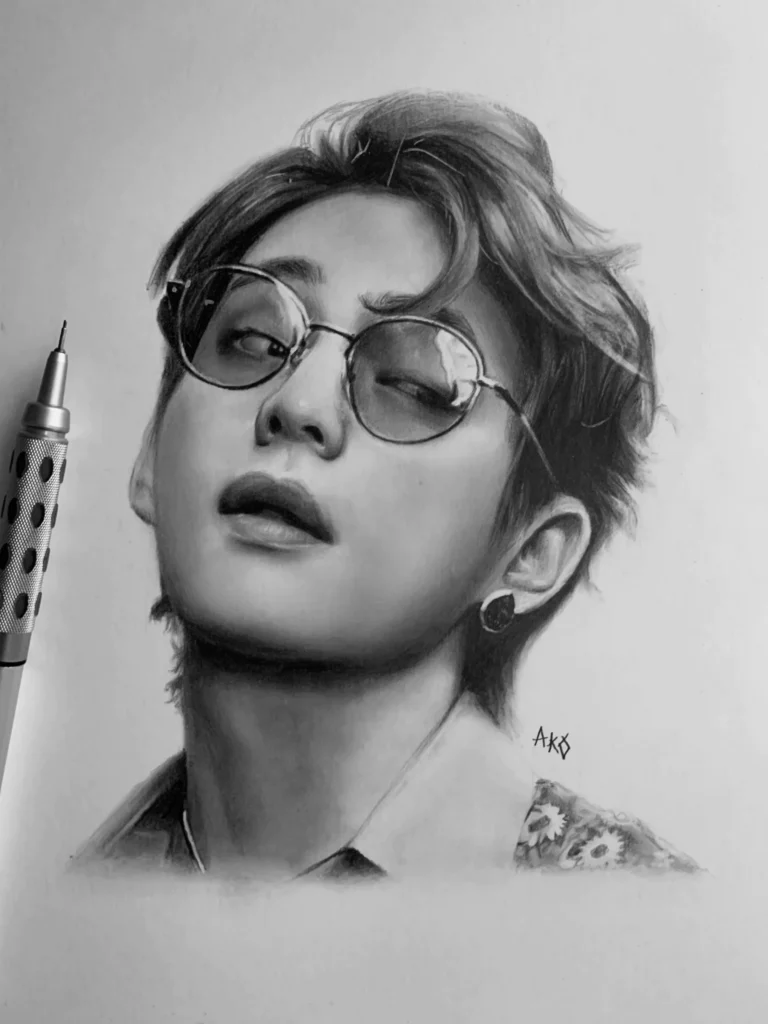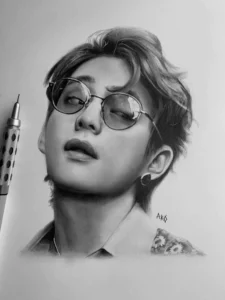 87. An easy drawing of RM for beginners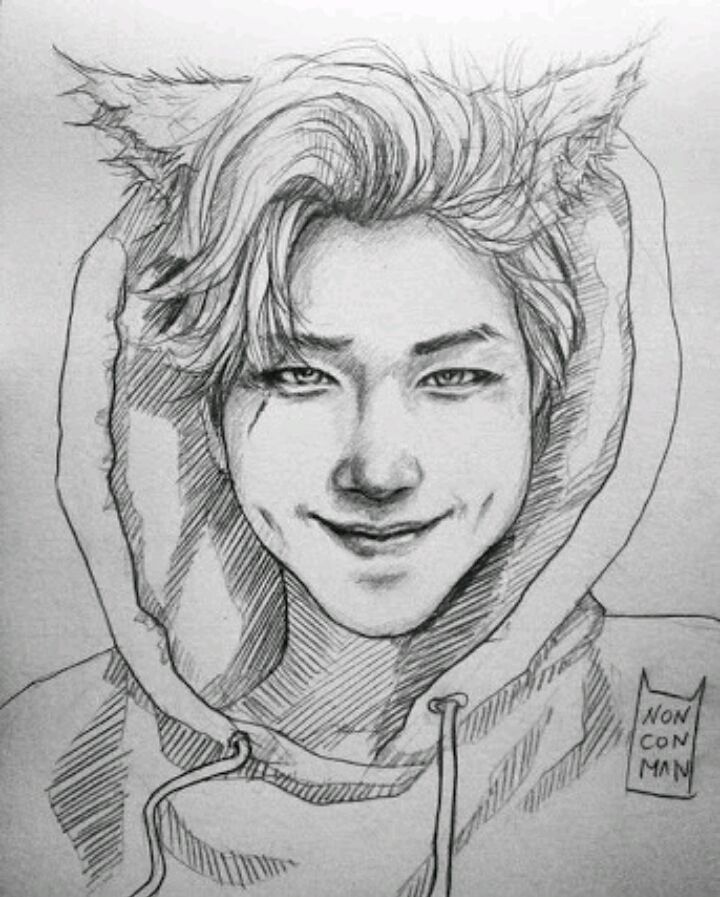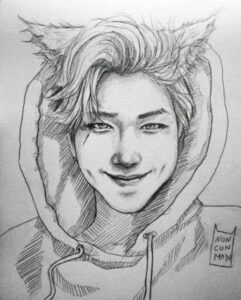 88. Realistic Jimin drawing – A profile sketch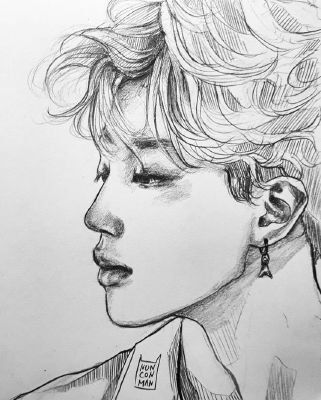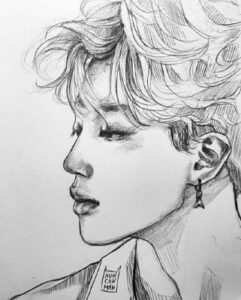 89. Kpop best BTS drawing ideas – Suga drawings in a sketchbook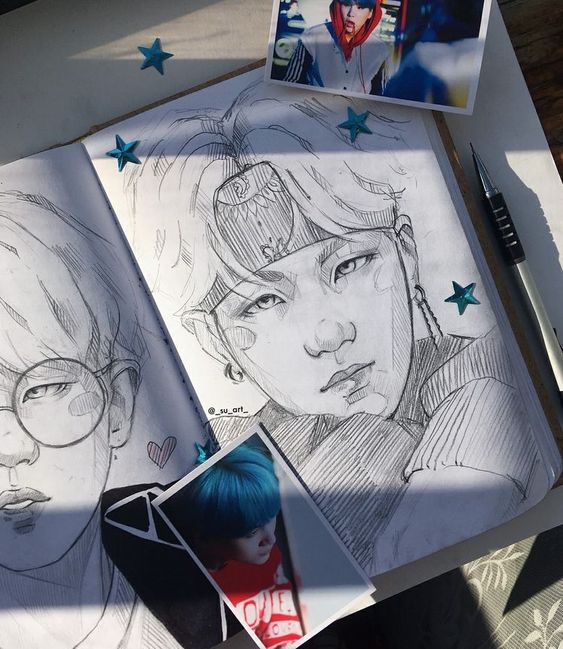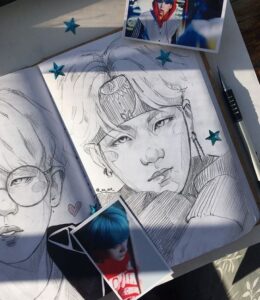 90. Sad and cute chibi drawing of Jungkook – Army drawing ideas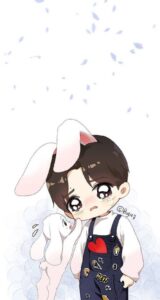 91. RM drawing idea if you like Namjoon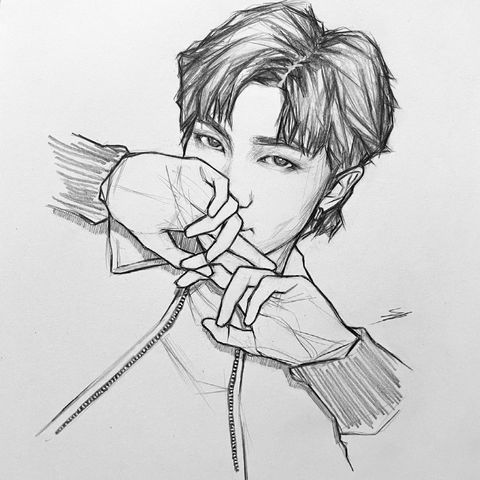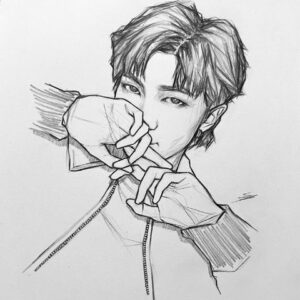 92. A mic drop drawing of Suga – An easy BTS cartoon drawing idea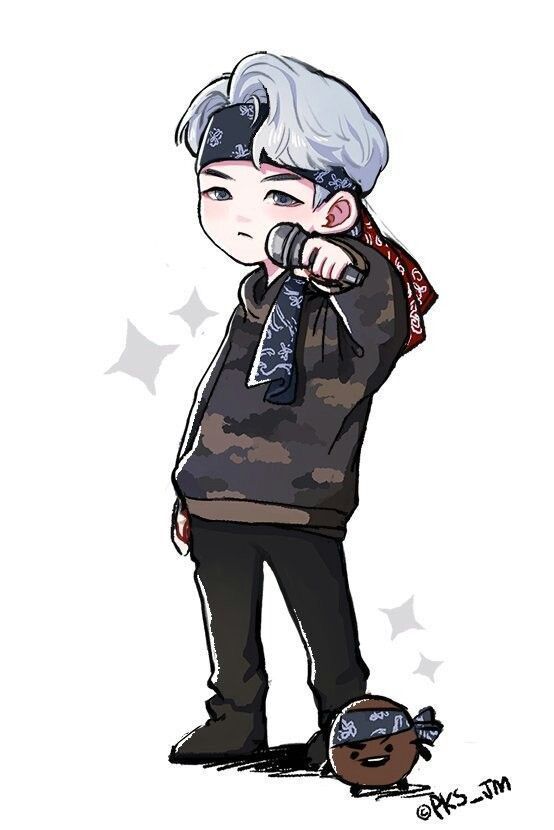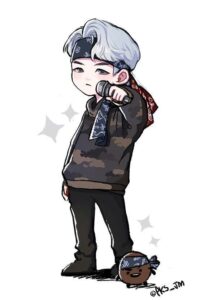 93. ON – BTS V drawing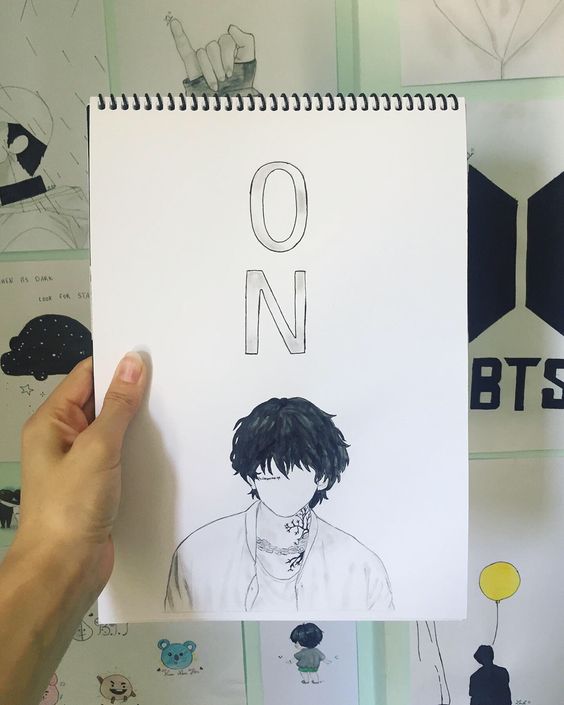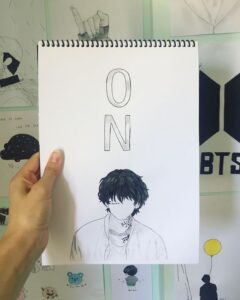 94. RM drawing Idea: Draw Namjoon's facial parts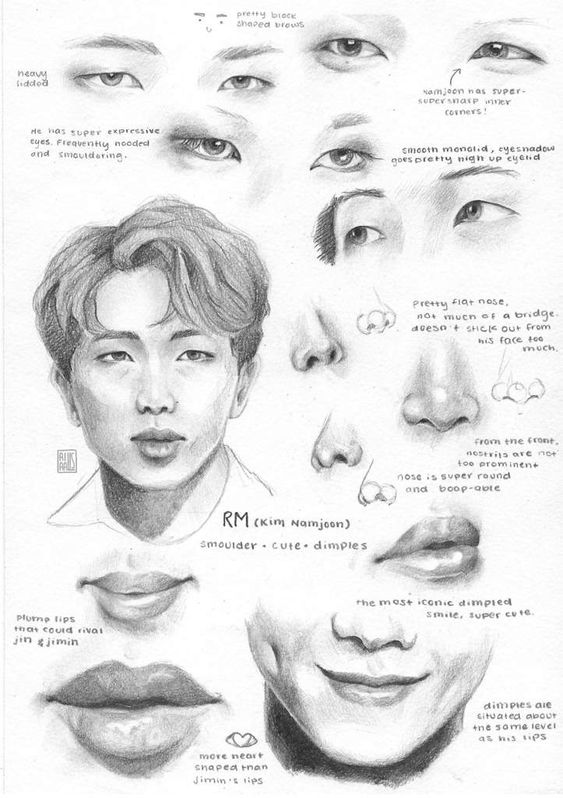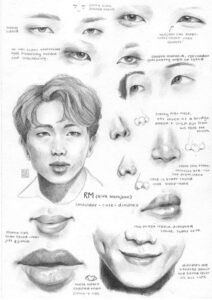 95. A cute and easy sketch of Jin for beginners to practice learning how to draw BTS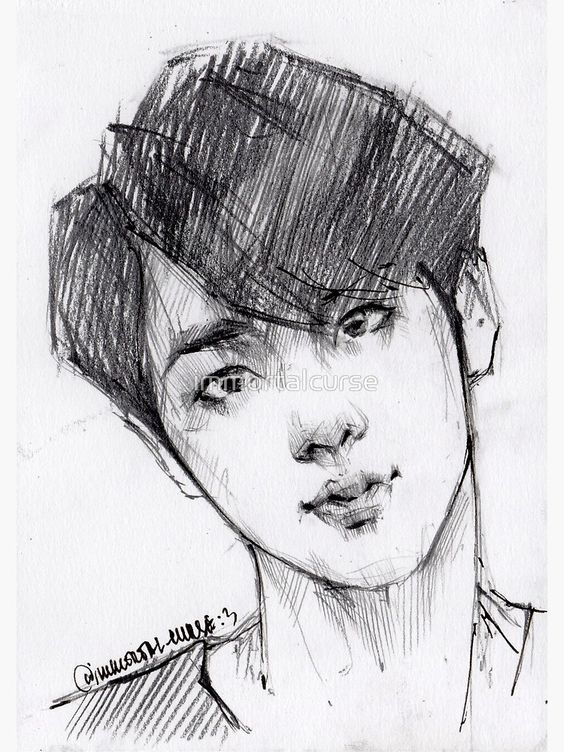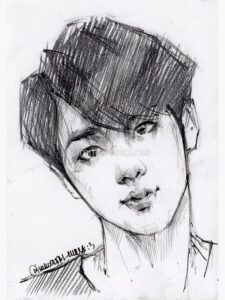 96. V sketches to inspire you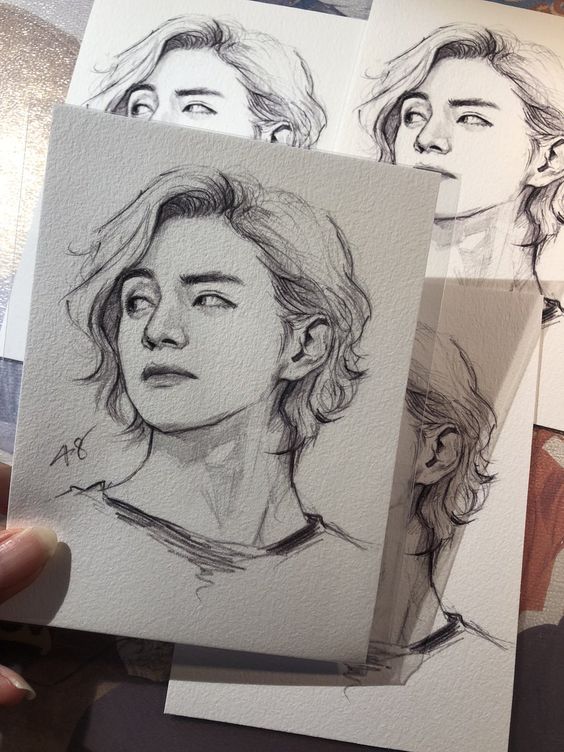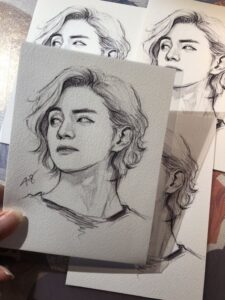 97. Another cute cartoon chibi drawing of V – Easy for beginners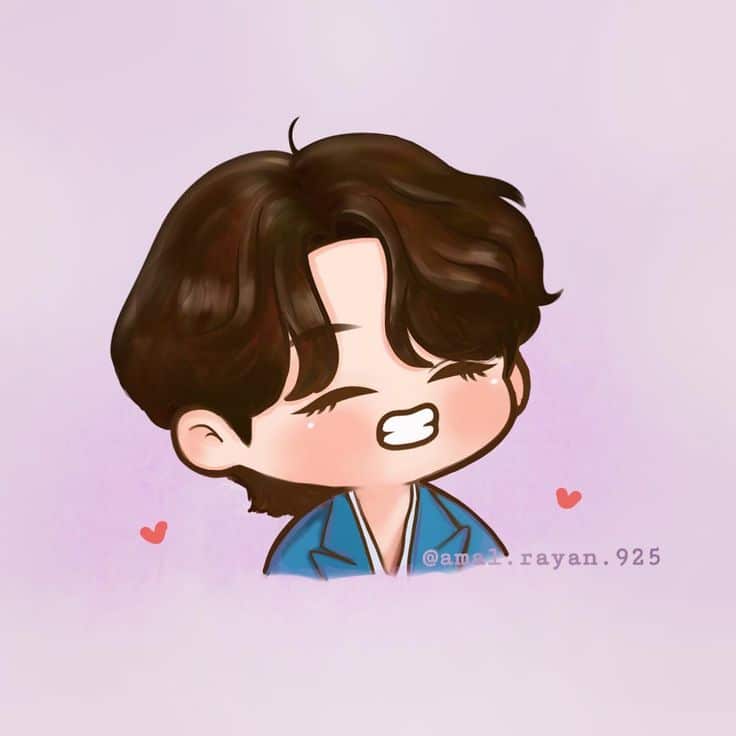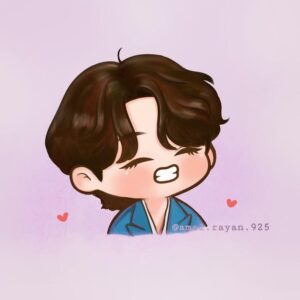 98. A drawing reference of Taehyung's eye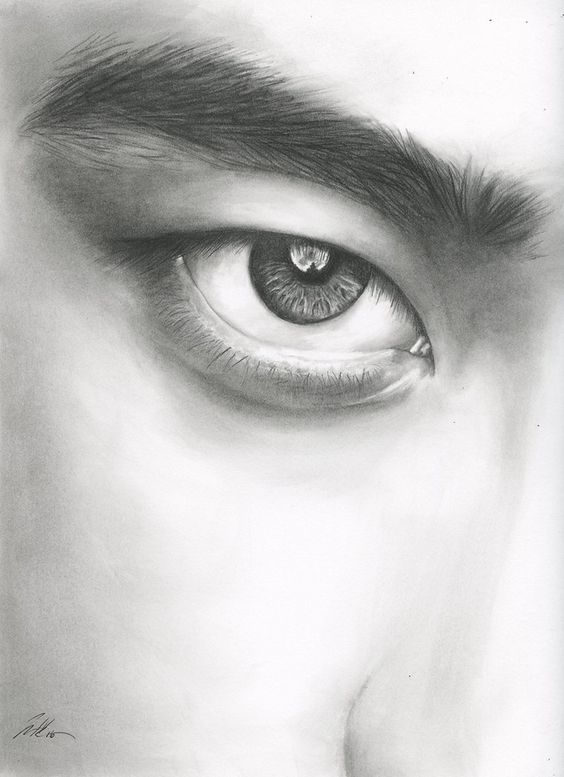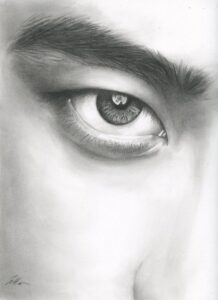 99. Suga sketch – BTS drawing ideas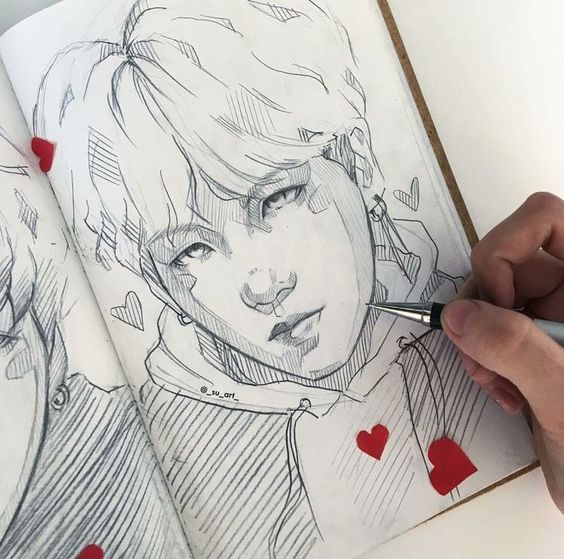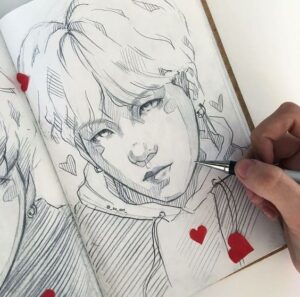 100. An intermediate drawing of V if you want to challenge yourself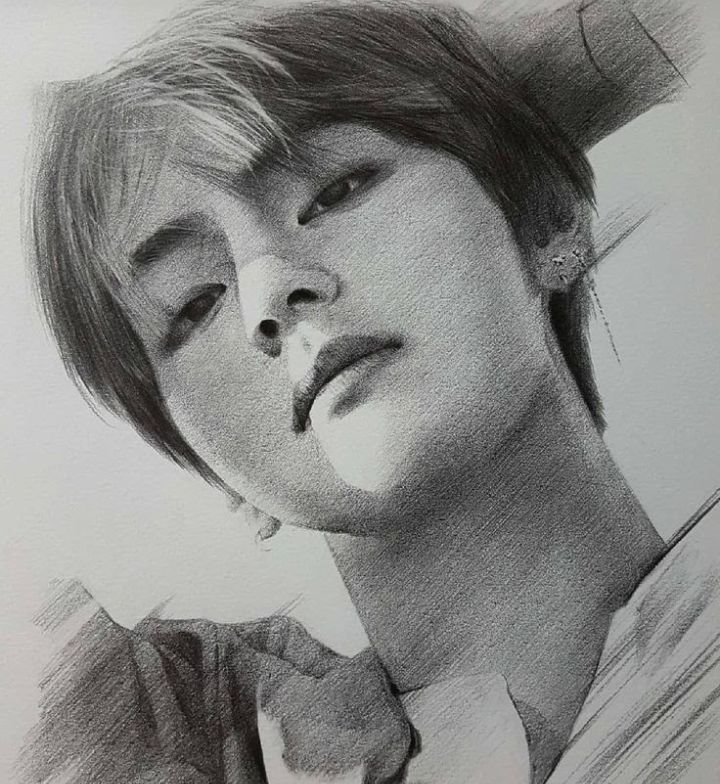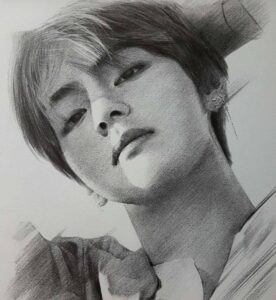 101. A profile drawing of V Taehyung wearing a mask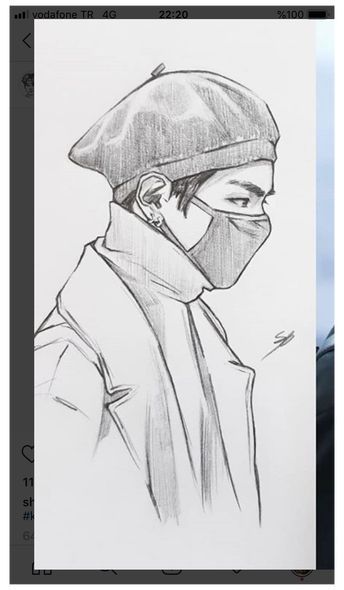 102. Drawing of Suga's hand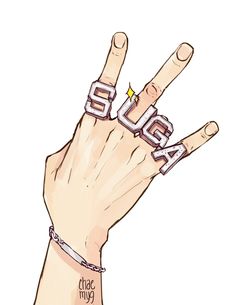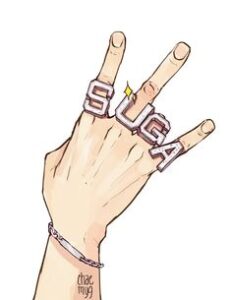 103. A small sketch of J-hope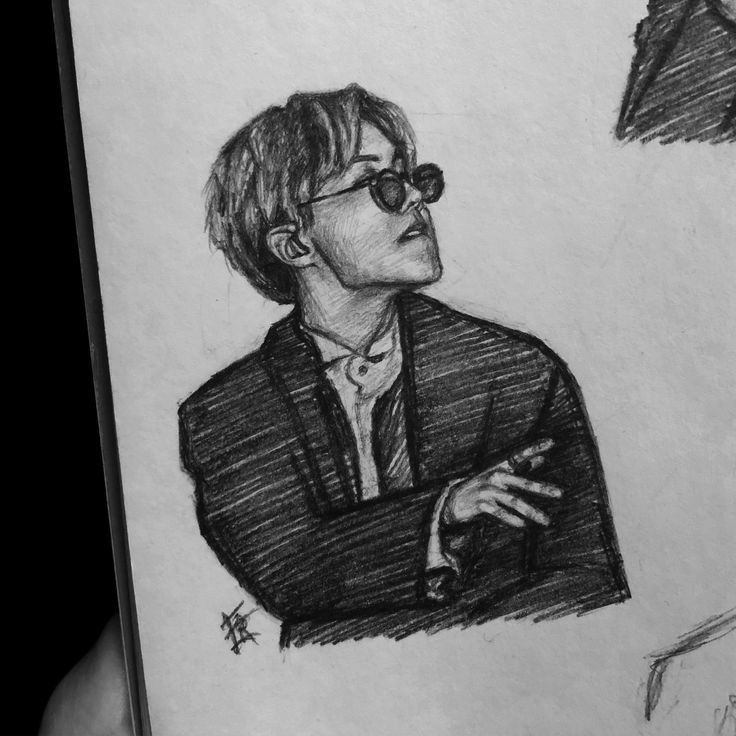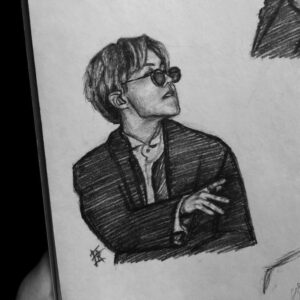 104. Suga Agust D – King drawing – BTS drawing ideas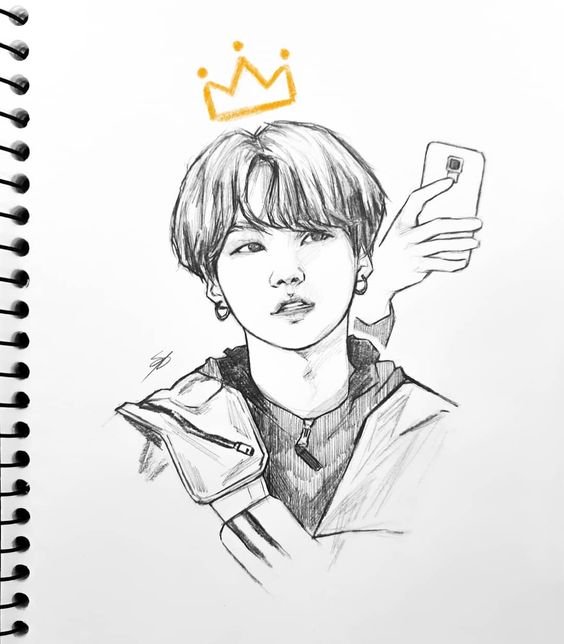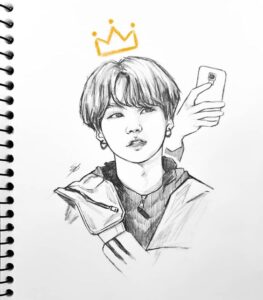 105. Digital drawing of V with a butterfly near his nose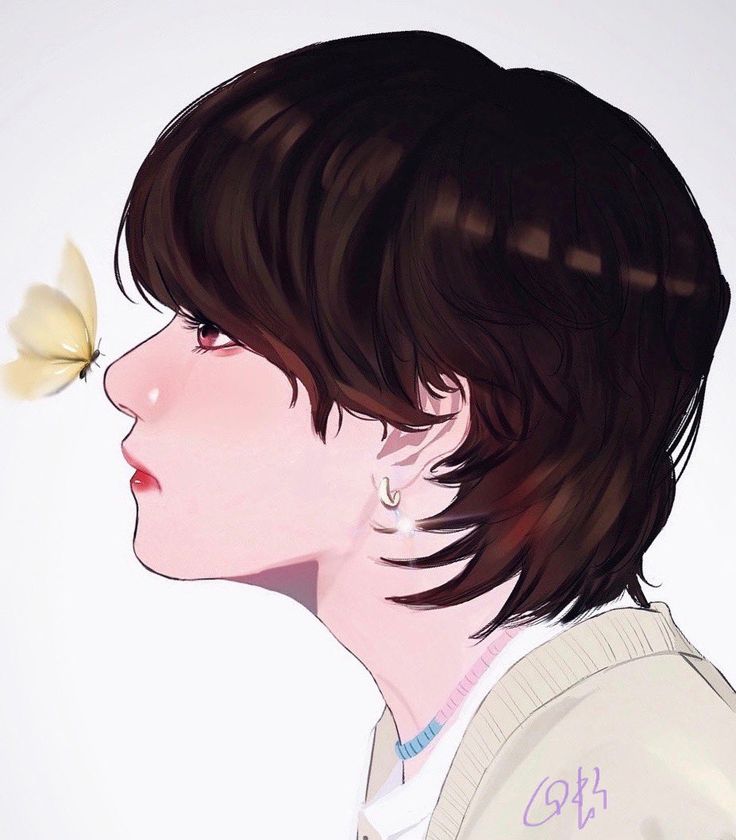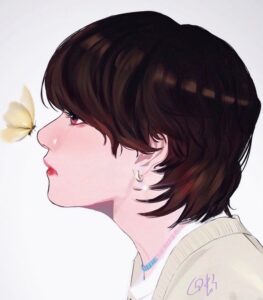 106. Another simple drawing of Jimin that you can try to sketch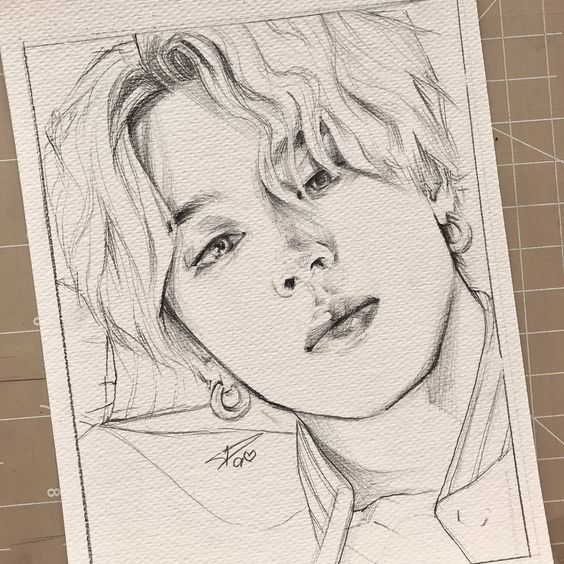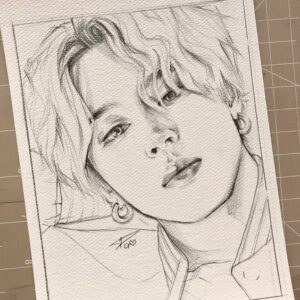 FAQ:
Who is the easiest to draw in BTS?
A lot of Army say that it is less challenging to sketch Jungkook since he has such easily recognizable features.
What is vante art?
Credit goes to BTS's Twitter account. BTS member V is responsible for developing the Vante aesthetic, which began as a pseudonym for his photography but has since expanded to encompass much more. Vante is now an aesthetic that focuses on photography, paintings, drawings, fashion, and providing inspiration to ARMY.
Does V from BTS paint?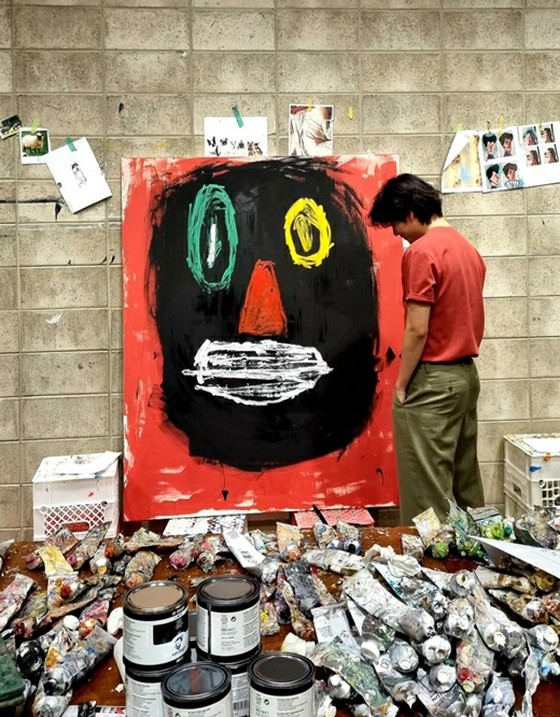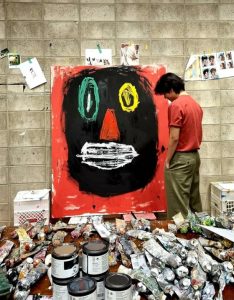 When BTS V Aka Taehyung demonstrates his skill in painting, the ARMY can't help but freak out at his unbelievable talent.
What is Taehyung's art style called?
This is a change from his typical style, which consists of basic stylized line drawings, and it is current as well as vivid and abstract. Kim Taehyung, who is well-known for his creative work, publishes his photographs and paintings under the alias 'Vante.'
Who inspired V?
A video that was uploaded on YouTube not too long ago shows V, also known as Kim Taehyung, challenging his teammates to identify the source of his inspiration. Jimin was the first one to make an attempt, and he thought that Kurt Cobain was the answer. In response to it, V stated, "Kurt Cobain was my motivation while I was a trainee."
Is Jungkook a good artist?
Jungkook possesses a great deal of talent in the arts and in music. He likes to paint and he said once that he learned painting by watching some videos, especially, Bob Ross's videos.
Does Yoongi draw?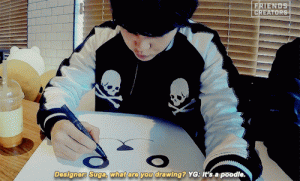 During the period when they were asked to sketch their BT21 characters, Yoongi attempted to draw his dog Holly, and the resulting drawing was, to tell you the truth, super cute but also super disturbing. It is clear  that Jin's alpaca served as a source of creativity for him. He was unable of drawing the body, but the face came out beautifully.
Is Jimin good at drawing?
Since the beginning of his career, he has continuously demonstrated exceptional competence with the intricate and sensual or artistic drawings he creates. Fans who look at his artwork report feeling love, sincerity, and thanks from him. His rose drawings for Rose Day and his cool designs with the word "ARMY" both made people feel glad and moved. Other examples include these.
Is BTS good at drawing? Which BTS member(s) can draw?

Some BTS members are pretty good at drawing such as Jimin who shared some sketches of his, but THE BTS member who can really draw is Jungkook. Over the years, JK showed that he has great drawing skills but not only that! He also can paint! He already shared many of his painting processes who left army speechless with his artistic skills.
Over the years he clearly improved a lot in drawing and, as you can see in the picture on the left, his drawing skills are pretty neat. Feel free to search for more of his drawings on the net. It could be THE drawing idea you are looking for. So if you're an army and you don't know what to draw, choose a picture or pictures from this article or search for Jungkook's drawings and paintings on the net to find other cool drawing ideas that you will like to draw or even paint. So in brief, is BTS good at drawing? Yes, but it depends on the BTS members. Jimin and Jungkook draw but it's definitely Jungkook who is considered to be the most skilled BTS member who knows how to draw and paint as well.
In conclusion
These BTS drawing ideas for 2023 will help you learn how to draw BTS and improve your drawing skills while having a great time drawing your favorite Kpop idols that you can practice with other Army or by yourself.
This article also helps you overcome your art blocks, give you drawing ideas, and help you show off your drawing skills.  If you would like to get other drawing ideas simply CLICK HERE.