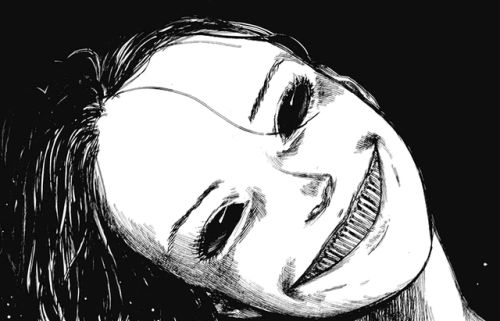 Horror drawings. Have you ever thought of drawing some? Perhaps you want to draw scary drawings but you just don't know how or where to find the good drawings ideas to inspire you. In this article, I will share with you the scariest drawing ideas you'll ever find!
How do I draw scary things?
Compared to other "drawing themes", drawing horrifying artworks can be pretty easy to do. That is why it can be advantageous for beginner artists to make cool but scary artworks. Here are some tips to be able to draw creepy drawings even for beginner artists:
1)- Demon eyes: Whenever you want to draw a face, draw the eyes black. It will give that "demon look effect" that will automatically make your drawing(s) frightening.
2)- Eyes and mouth wide open: Not only you can draw the eyes black but you can also draw them wide open. Black or not, it will look a bit scarier especially if the mouth is wide open too. You can even add long and sharp-looking teeth as you can simply also draw the mouth all black. Another thing would be to draw something coming out of the mouth or eyes or both. Your choice. Experiment and see what works best for you.

3)- Dark, dark, and dark: You want to draw something scary make it dark, and don't hesitate to apply pressure with your pencil or even use ink for even cooler results.
4)- Draw out of proportion: This is mostly why it can be really easy for beginners to draw creepy drawings. It's because you don't need to draw with the right proportions. If you draw an eye bigger than the other or if you draw very long thin arms and legs it wouldn't be a problem. On the contrary, it will help you get that "frightened and horror drawing look" that you wish to have in your sketch.
5)- Get inspired by your own fears: Think of what scares you most. It could be an animal, something, someone. Whatever it is, draw it, and try to apply the tips already mentioned above.
Spooky, scary, dark drawing ideas and where to find them
To make it easier for you to find the top best scary drawing ideas in 2023. I compiled this list of 50+drawings to get you inspired to draw for 2023.
Below, you will find the best creepy drawings that you can try to copy, trace, or simply be inspired by to create your own original drawing or artwork. Lots of drawings are from Pinterest. A total of more than 50 scary and dark drawing references that you can even draw on Halloween. Enjoy and may your drawing scare a lot of people!
Here are the top best dark and scary drawing ideas in 2023:
1. A dark drawing pencil idea of hand shadows inside of an eye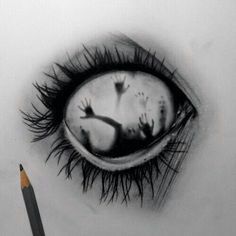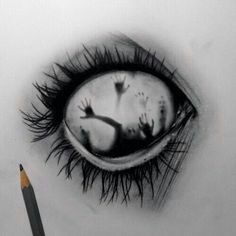 2. A very scary and dark digital drawing idea of a demon girl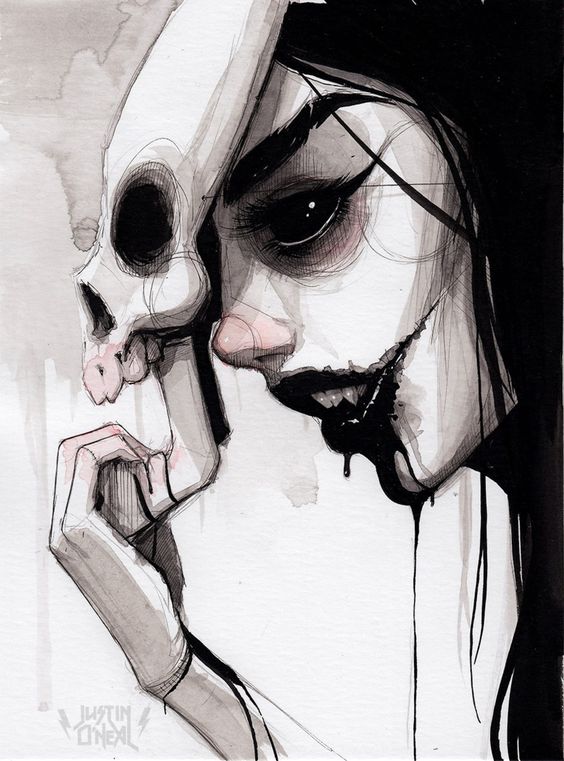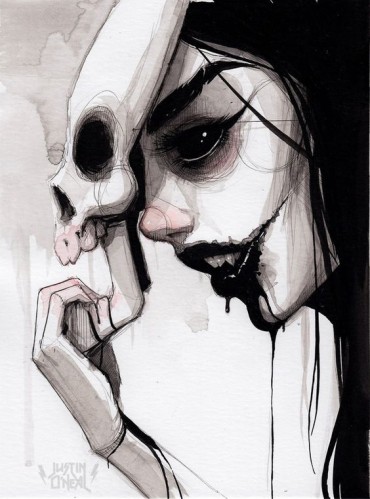 3. A super creepy drawing of a crazy girl screaming

4. A girl holding the skull of an animal – a scary drawing of demons and spirits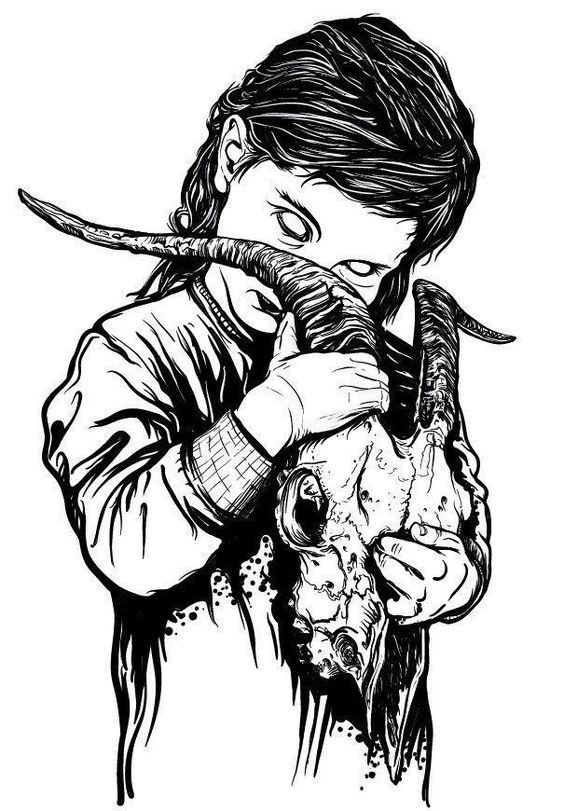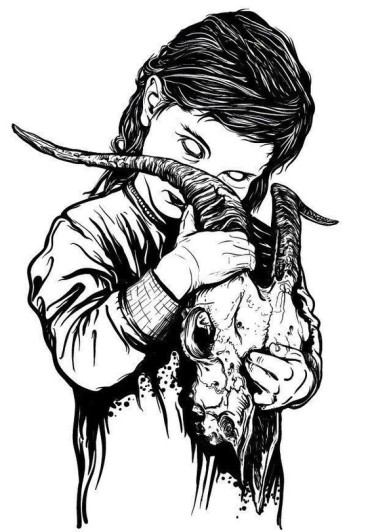 5. A spooky and scary drawing idea of a man wearing black and smiling with a creepy smile – best drawing ideas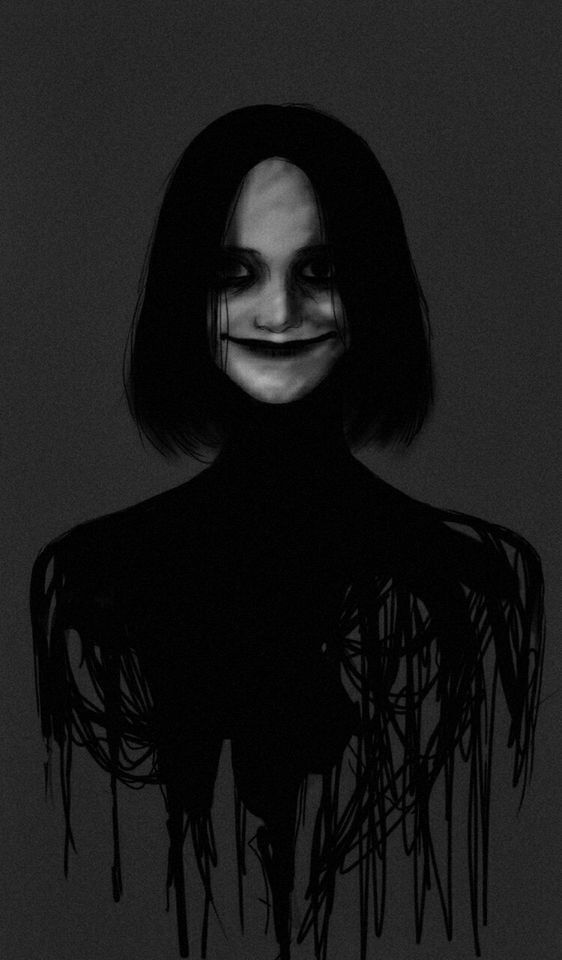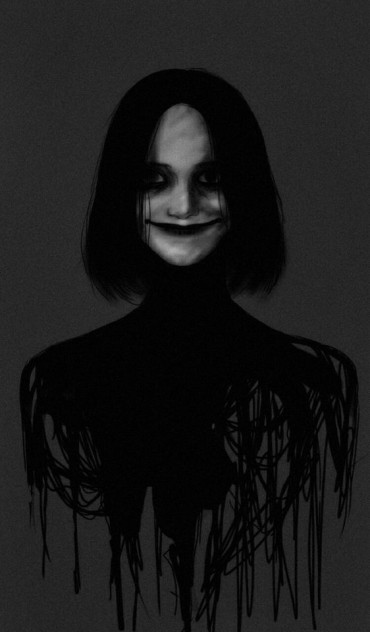 6. If you want to draw something scary with a manga/anime vibe – Anime horror drawing idea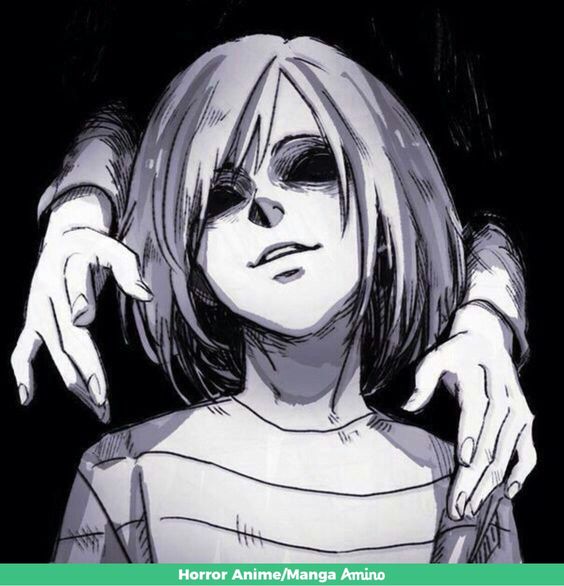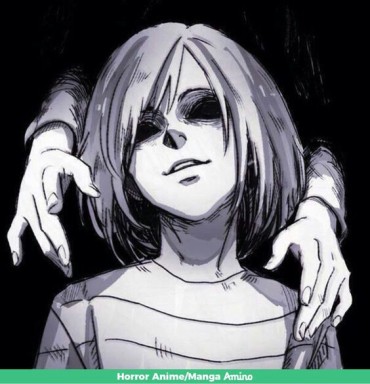 7. A scary and creative drawing idea of fingers opening an eye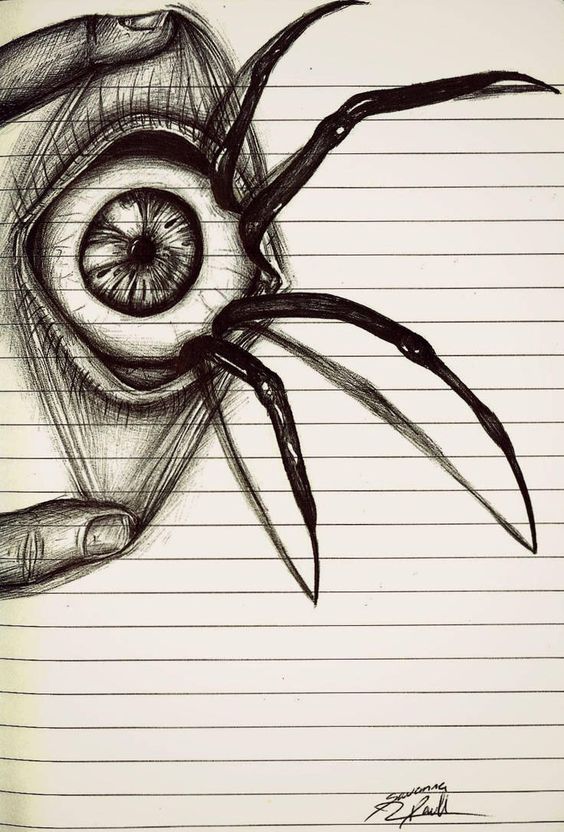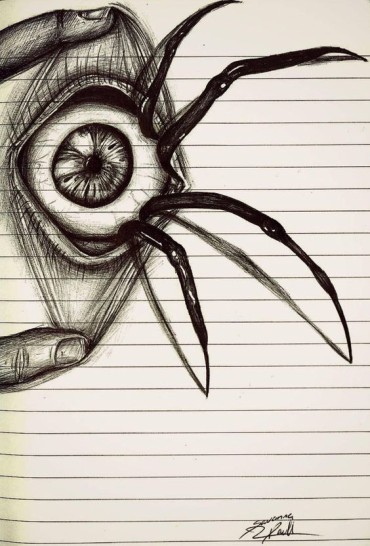 8. A scary skeleton of a dog – a dark drawing idea to inspire you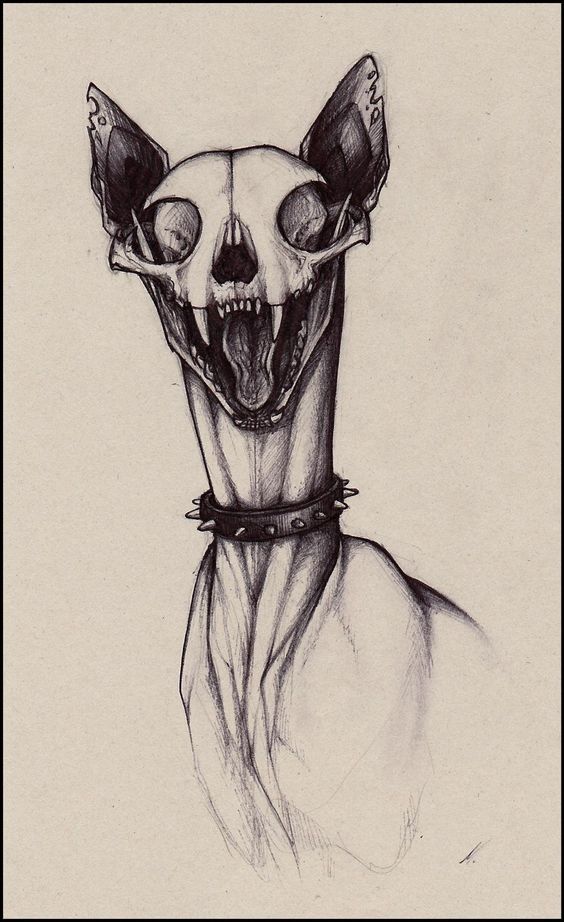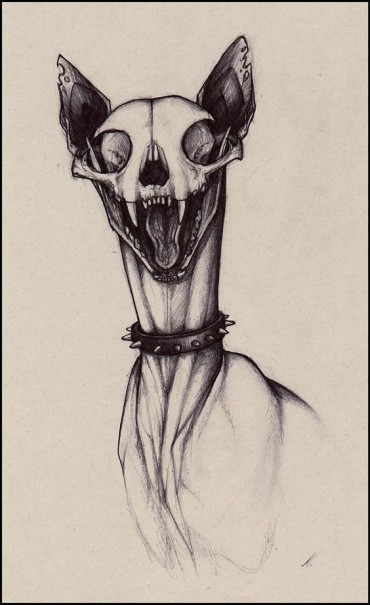 9. A dark and scary drawing idea of a woman going crazy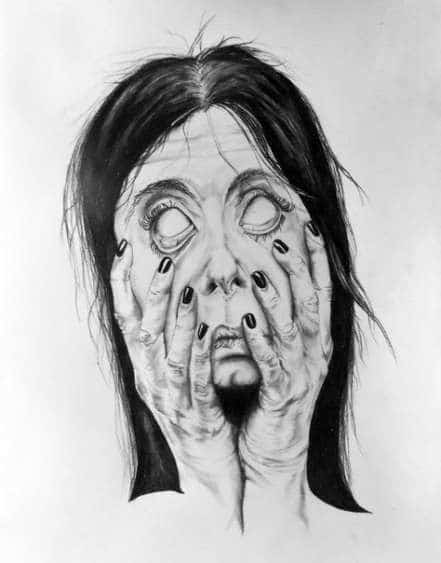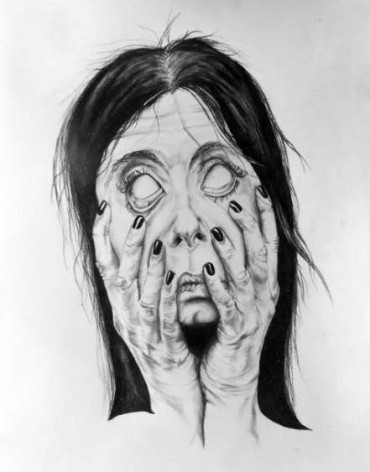 10. A scary baby doll inside of a man's face – dark drawing ideas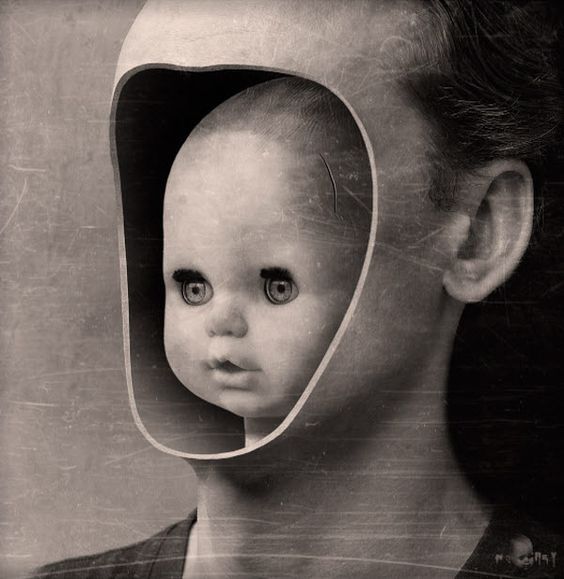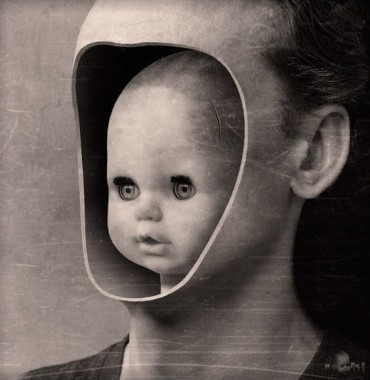 11. Scary anime drawing if you like manga and spooky drawings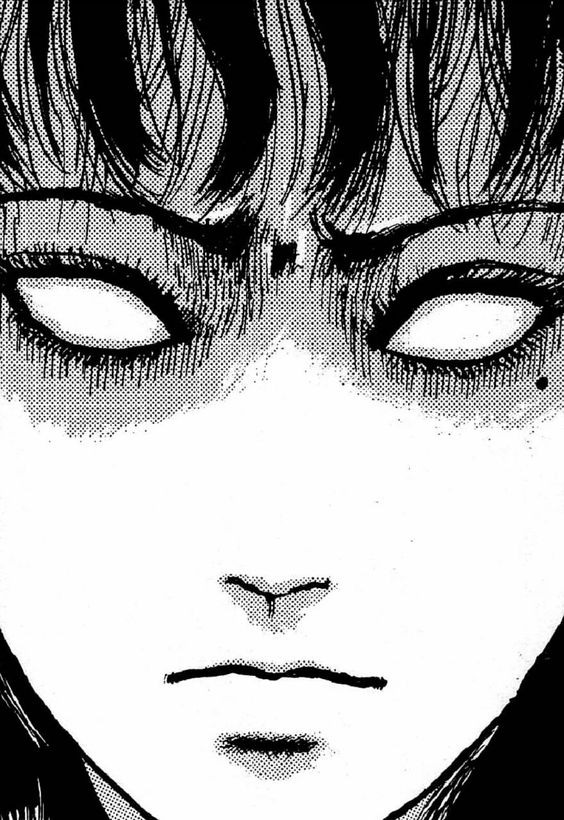 12. Another dark anime drawing of an anime boy going mad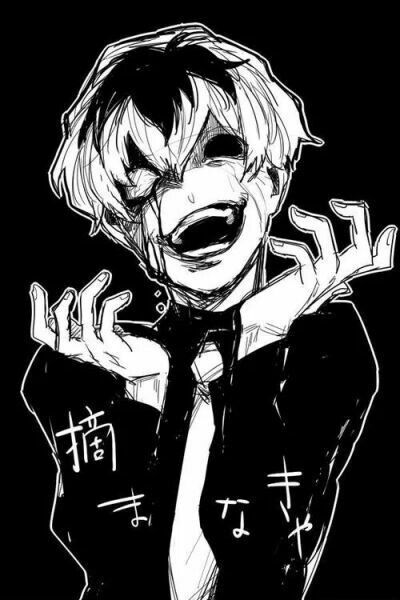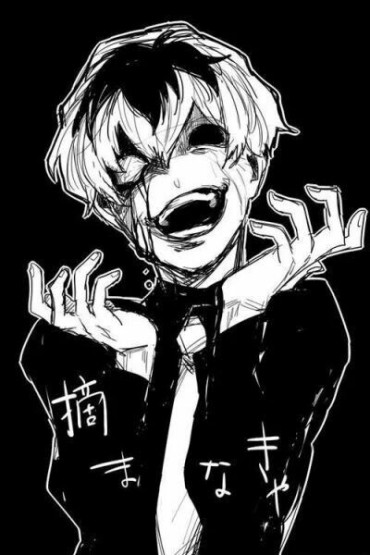 13. A hard scary drawing idea for artists that want to draw something scary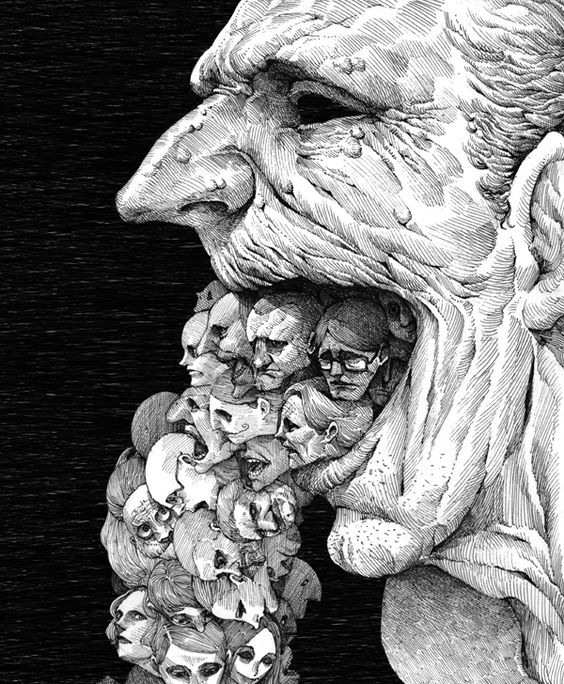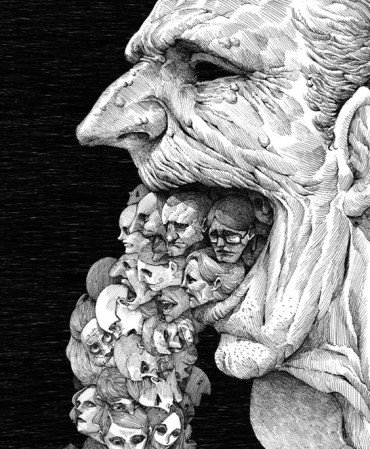 14. An illustration to scare children – A dark twisted drawing idea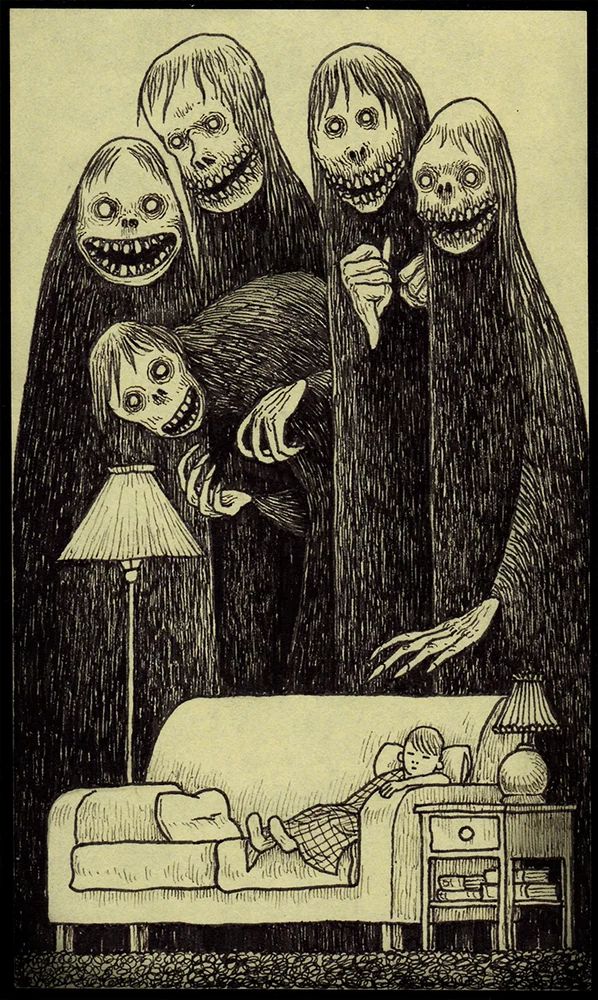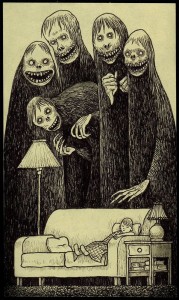 15. A demon drawing idea to get you inspired when you don't know what to draw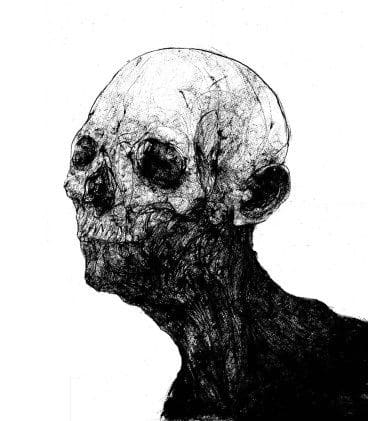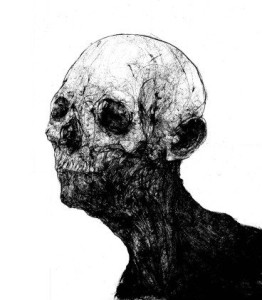 16. A dark scary meaningful digital drawing idea for intermediate artists with art block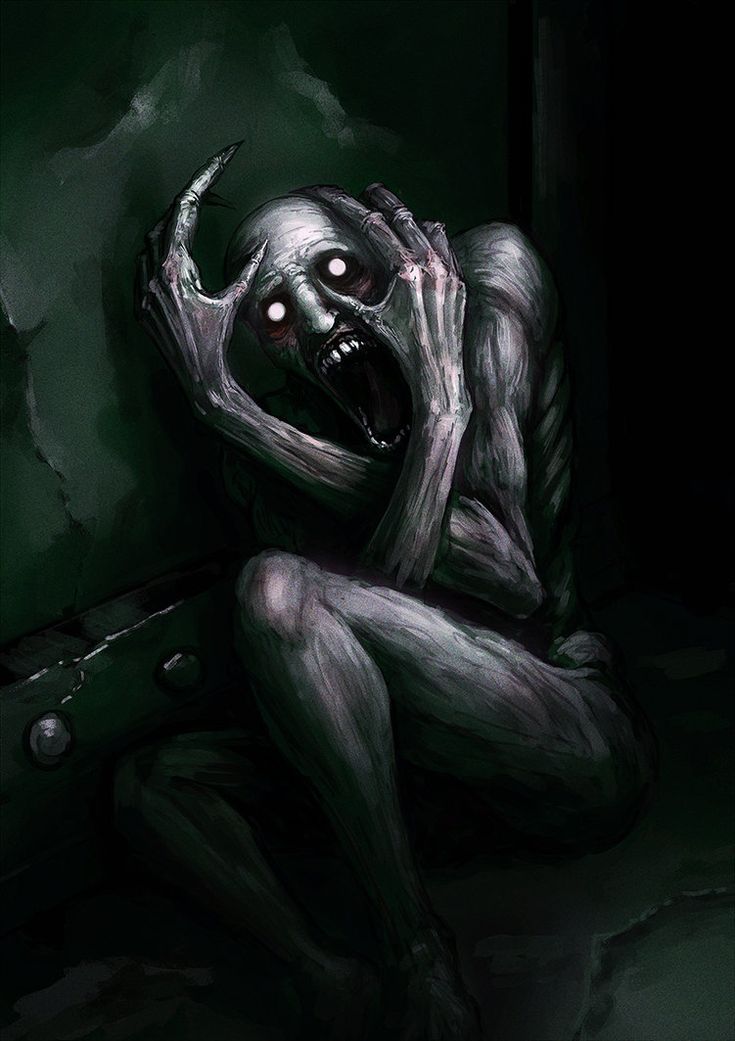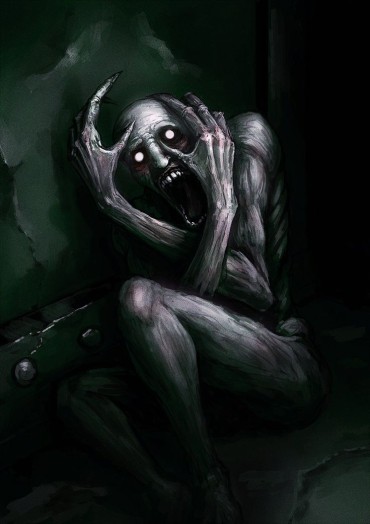 17. Scary hands with black sharp nails holding a head of a girl with black demon eyes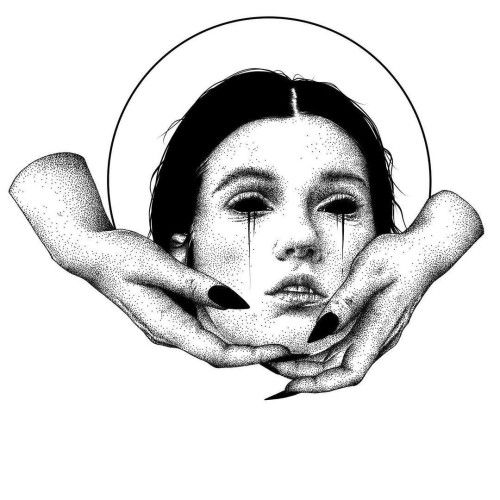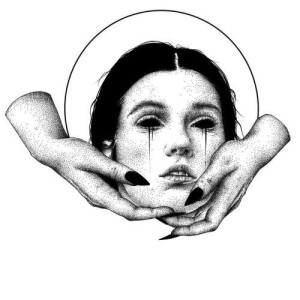 18. A dark drawing idea of a man's silhouette trying to catch someone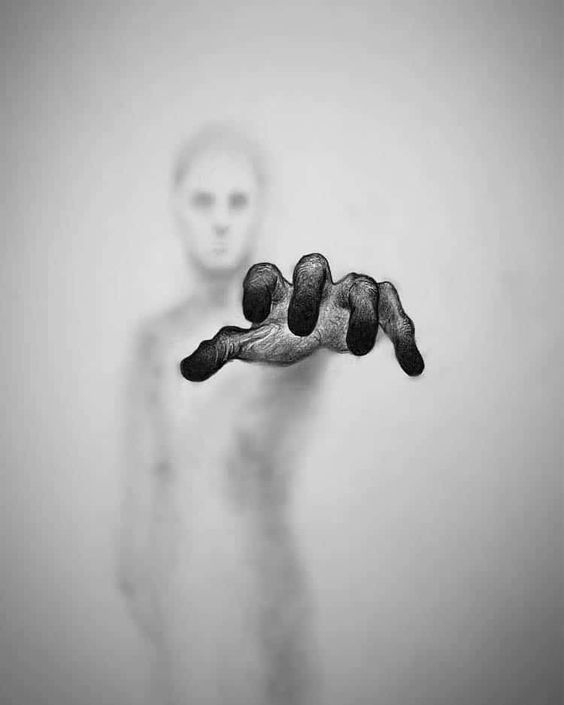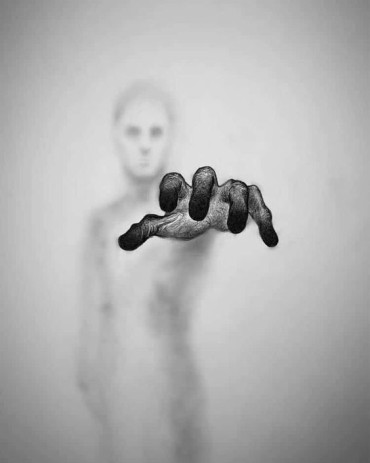 19. A creepy face with black demon eyes smiling – best dark and scary drawing ideas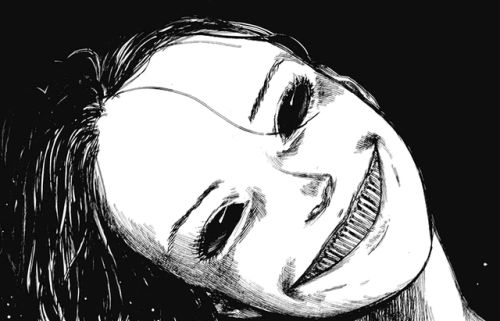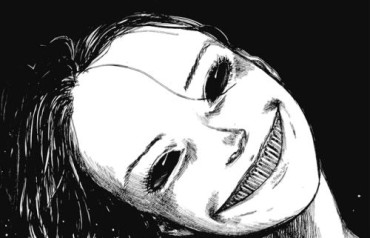 20. A dark anime drawing idea of a silhouette holding a knife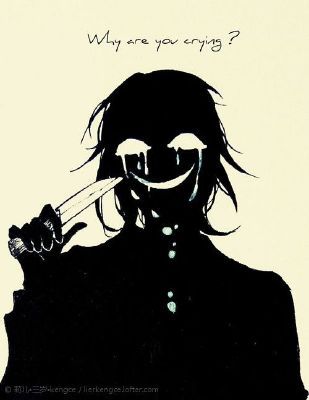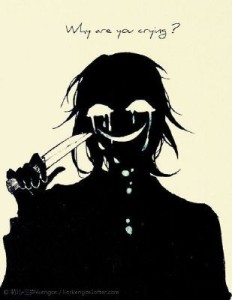 21. If you're bored draw this dark joker drawing idea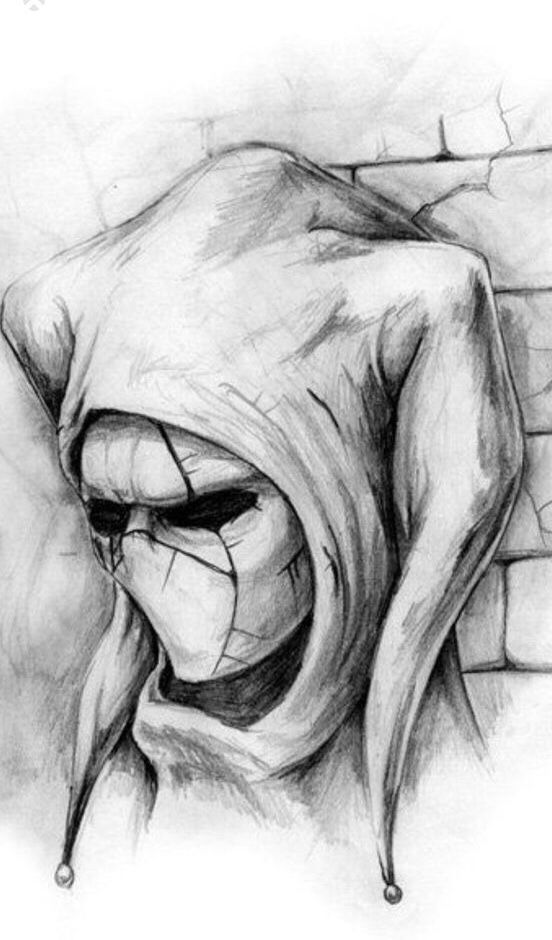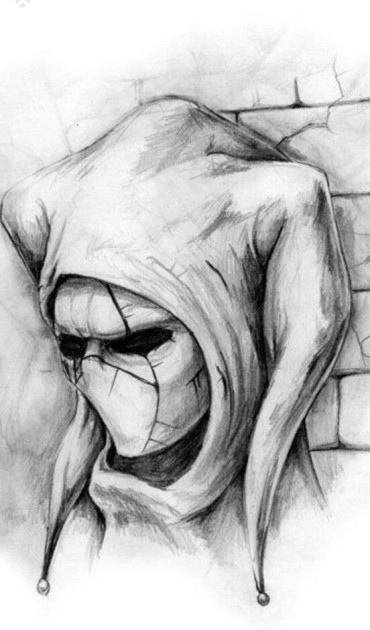 22. A dark and scary Donnie Darko drawing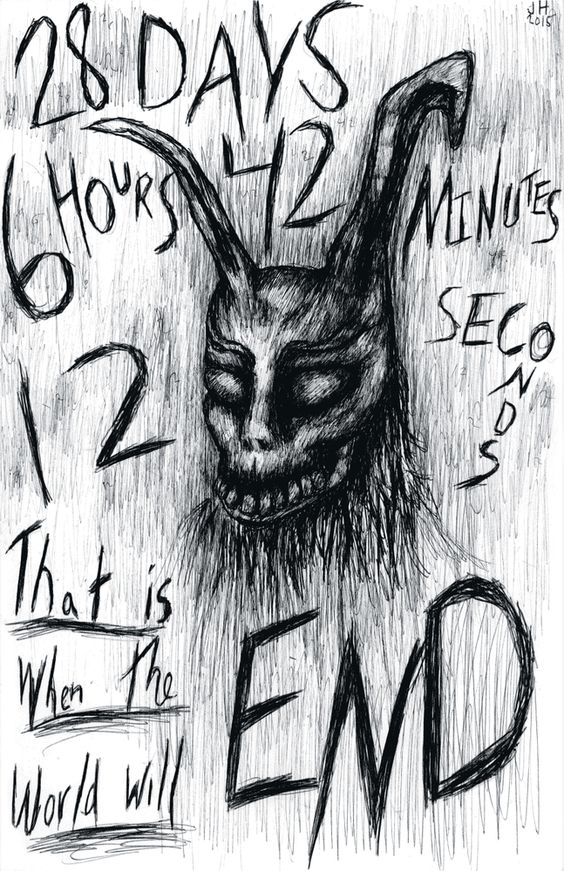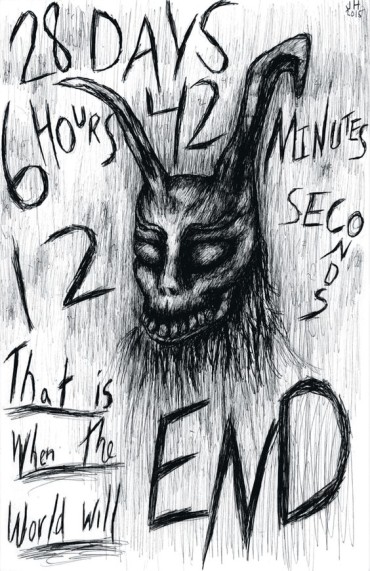 23. If you want to draw something scary and easy draw these dark demon eyes

24. A creative drawing idea of a faceless man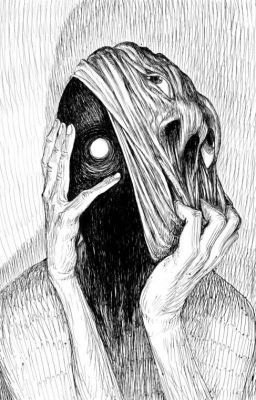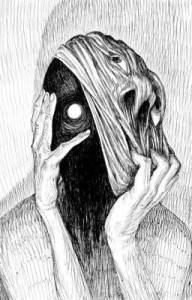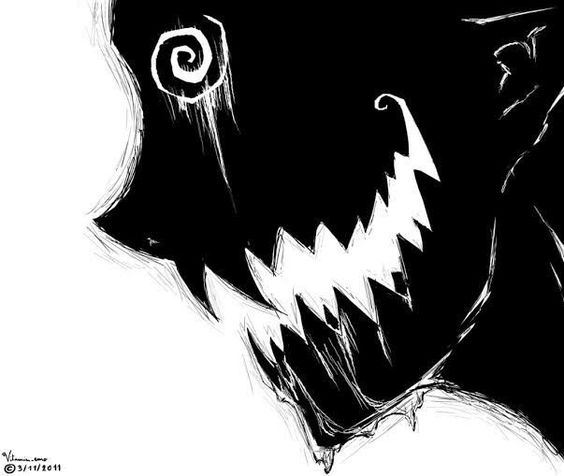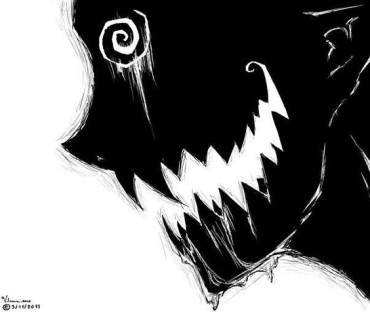 26. A scary spooky drawing idea of 6 clowns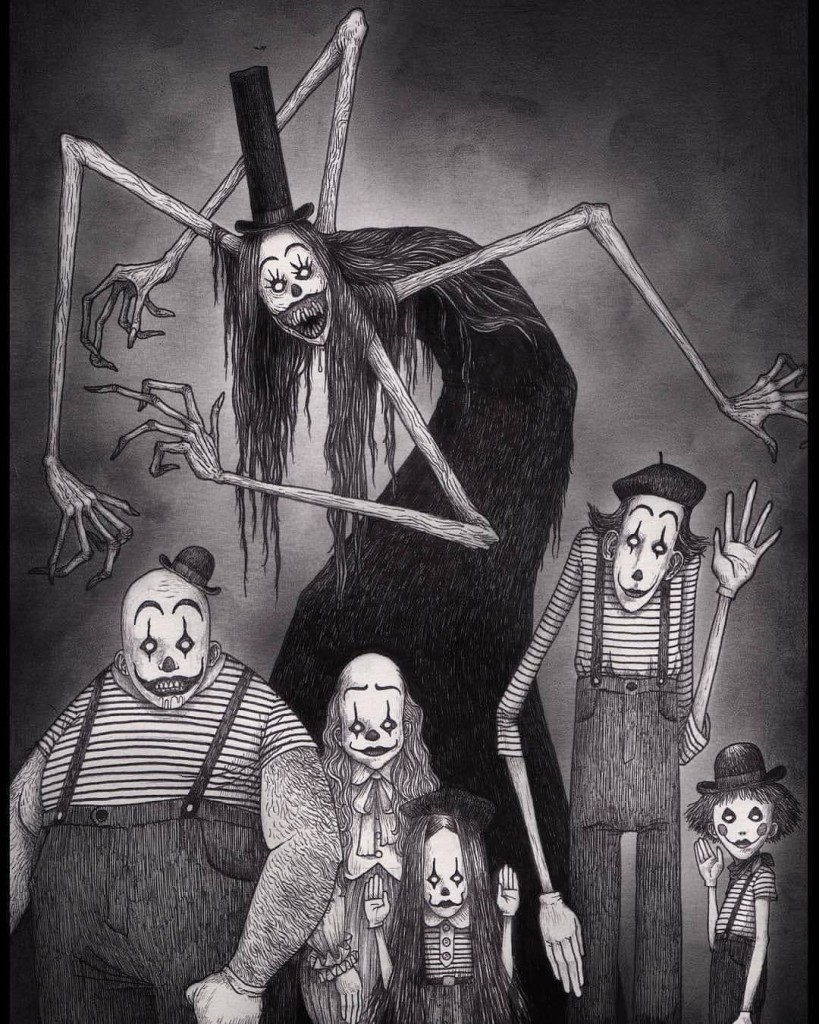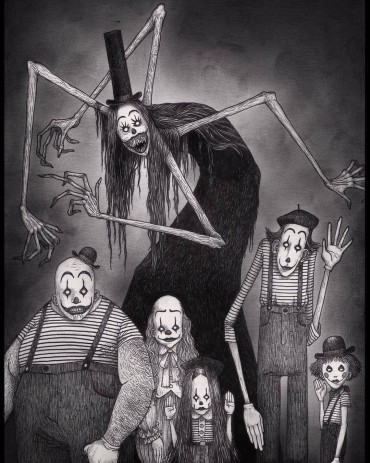 27. Draw this if you love Disney but have a twisted soul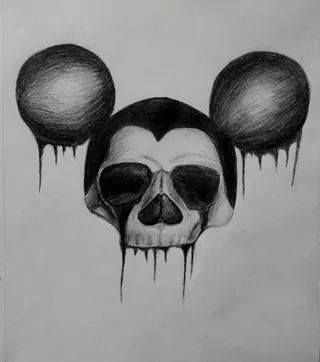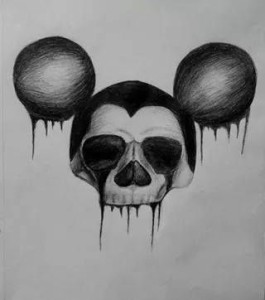 28. A scary drawing ideas with pens if you want to draw something different out of your comfort zone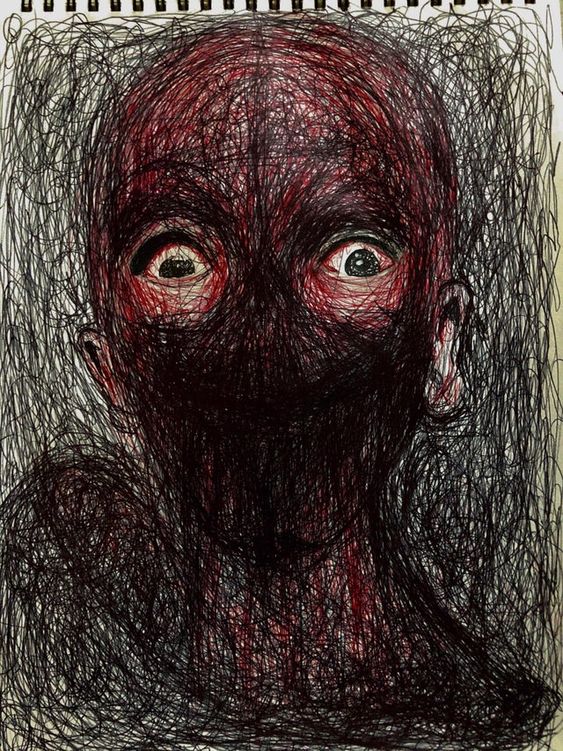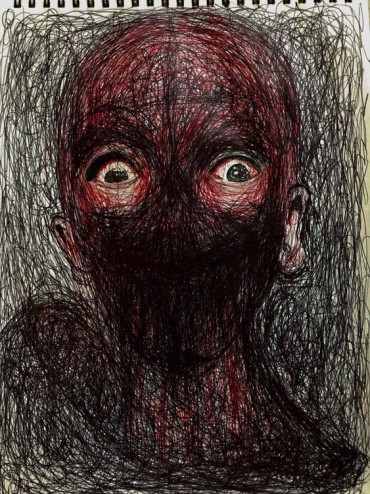 29. A creepy drawing of a woman with black eyes and a sewed mouth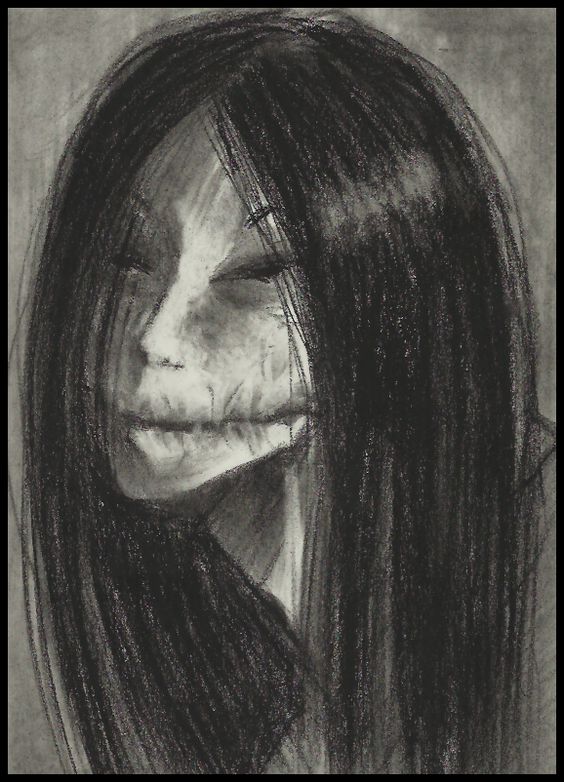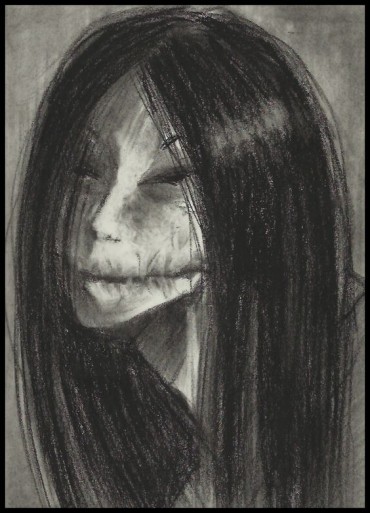 30. Another easy drawing idea of a scary hand with long sharp creepy nails – a Coraline drawing idea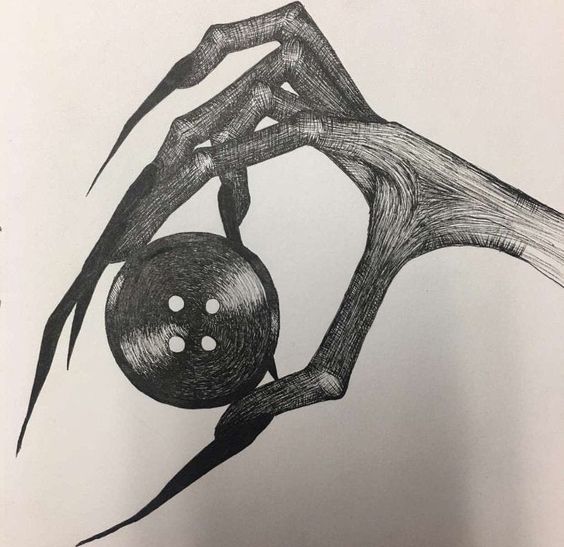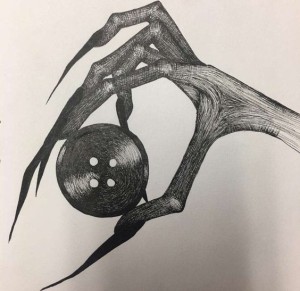 31. A dark and meaningful drawing idea of a man wearing a mask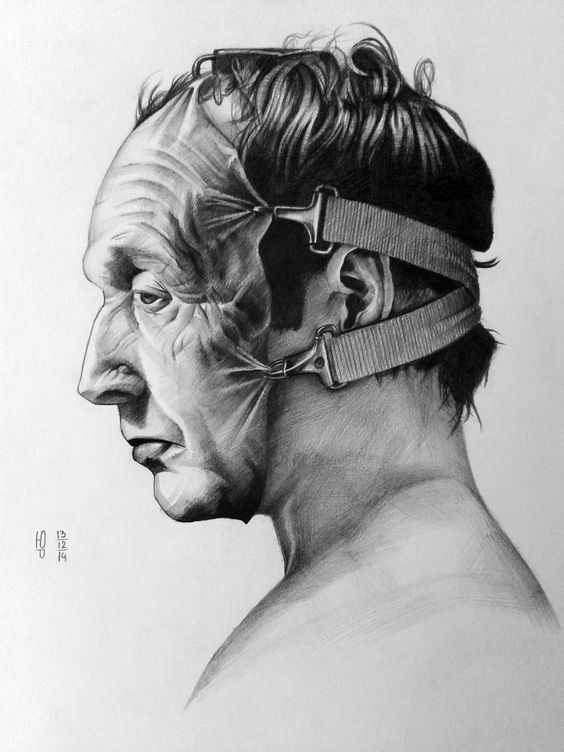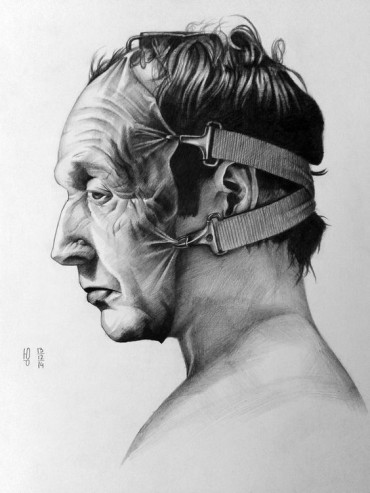 32. A scary drawing of a girl with black eyes – a simple drawing for beginners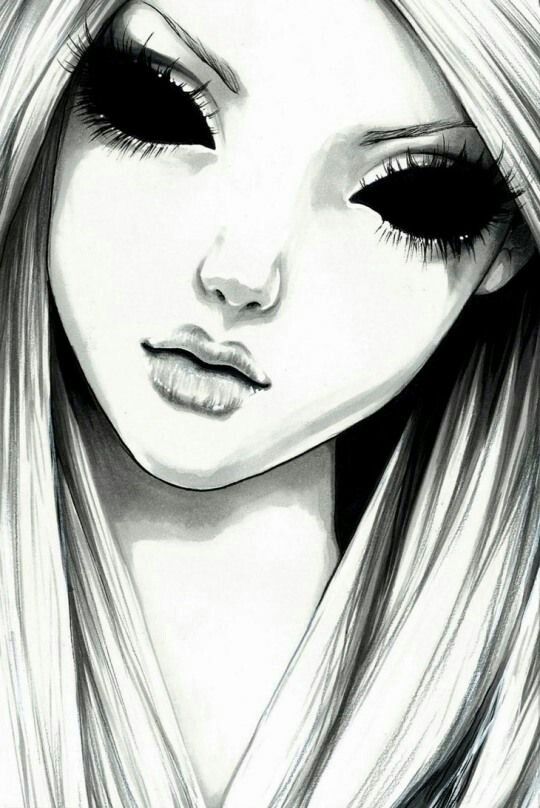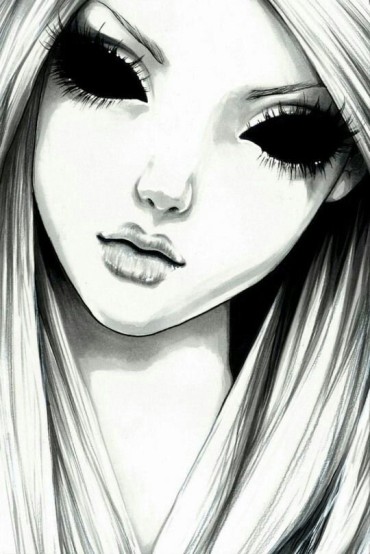 33. A weird but scary drawing of a girl drooling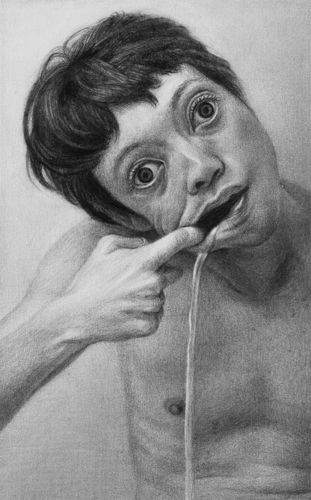 34. A creative scary drawing idea of two faces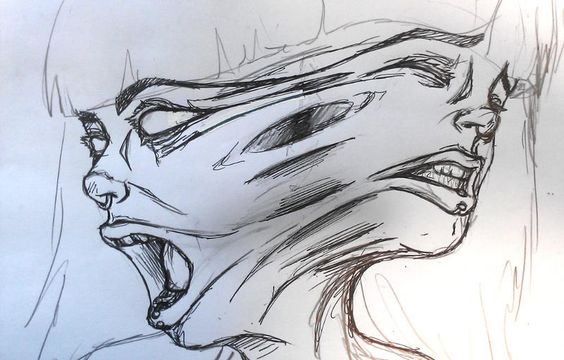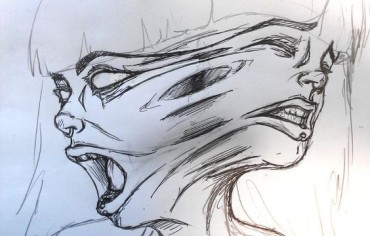 35. Scary drawing idea of a creepy man drawing smiling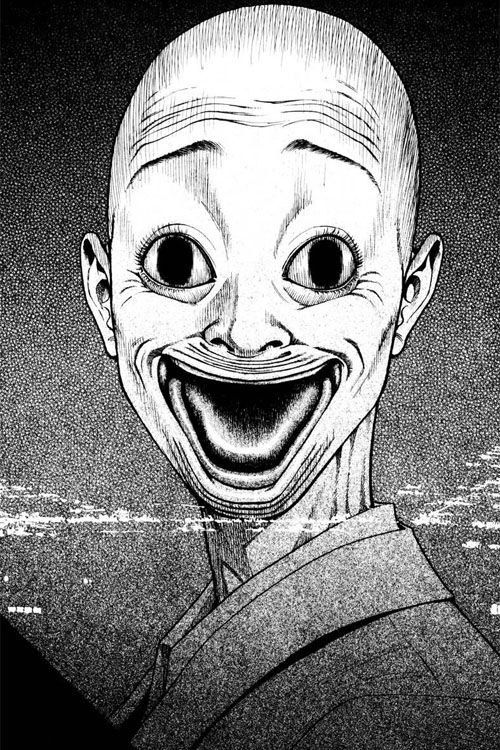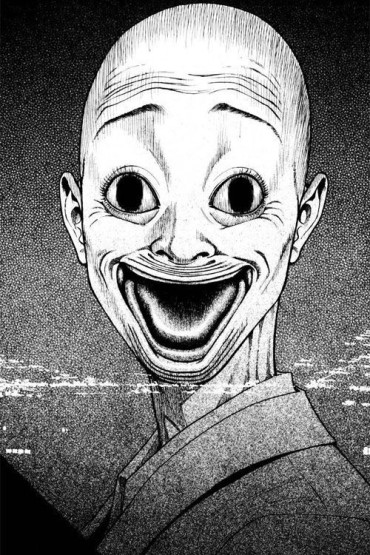 36. A scary dark drawing of a religious sister ready to kill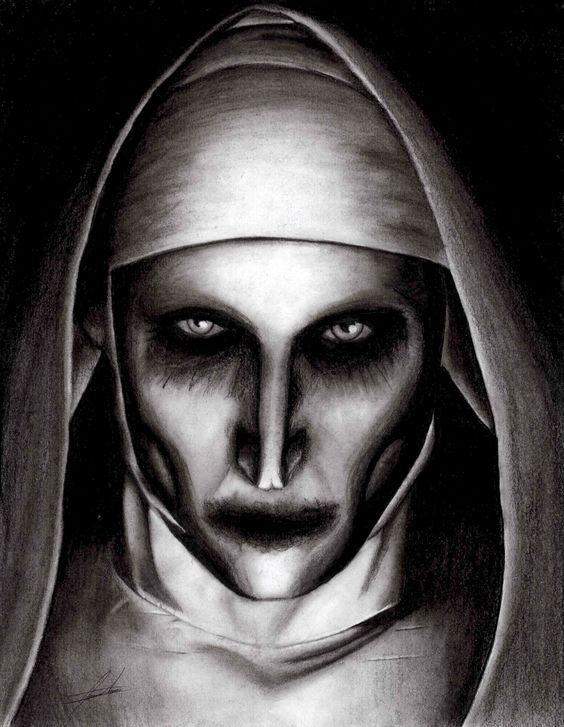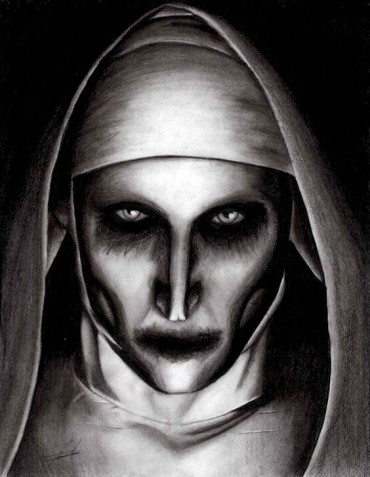 37. A dark and scary drawing idea of a creepy face opening his/her mouth widely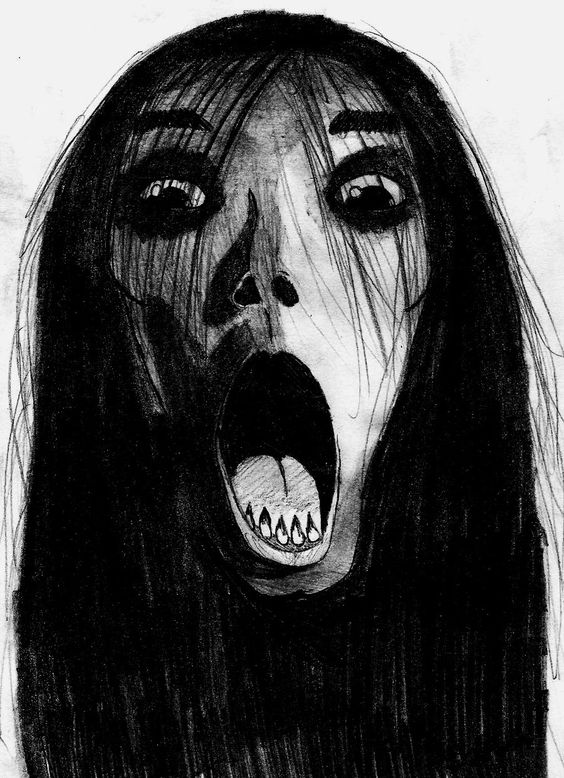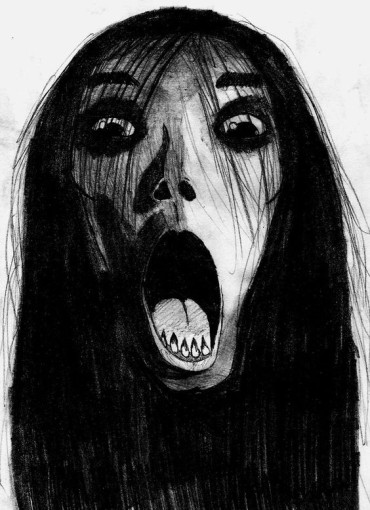 38. An original drawing of a girl tied up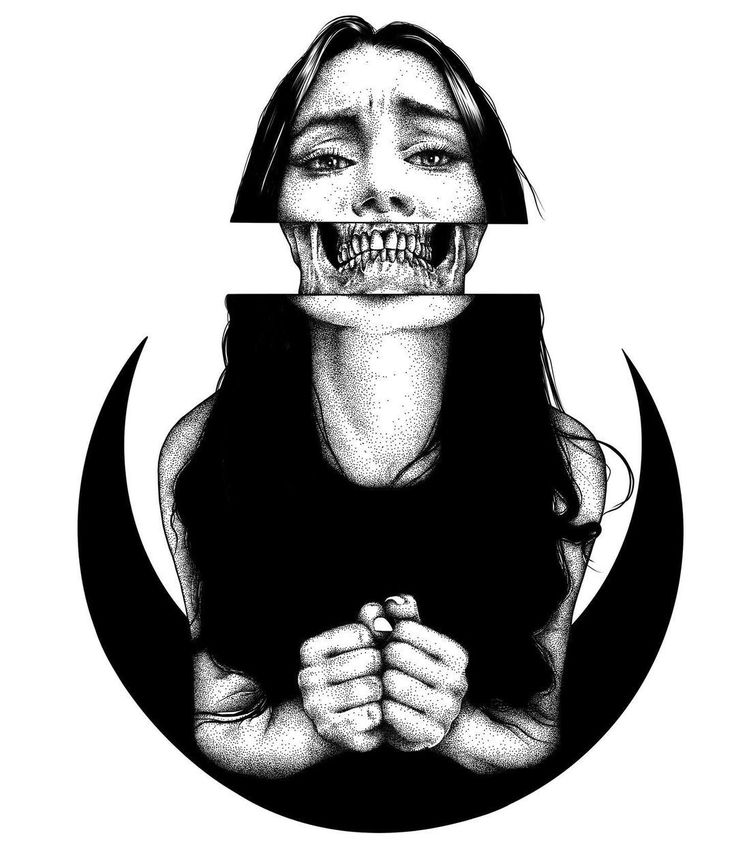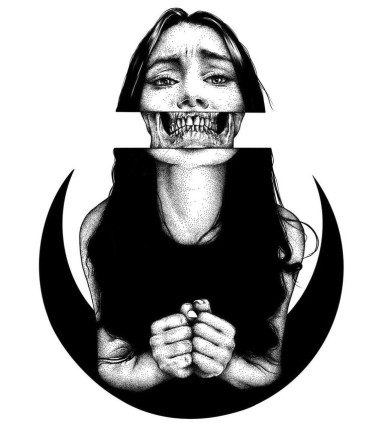 39. A dark drawing idea of a rat for beginners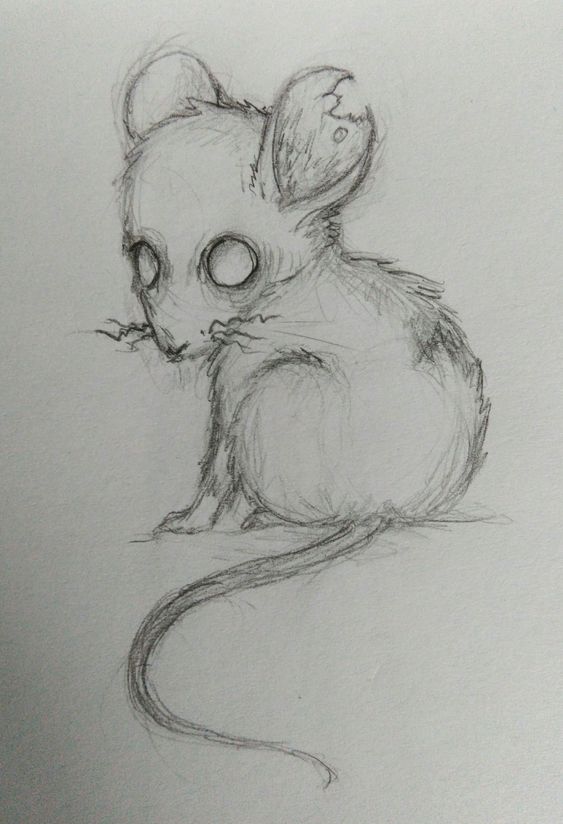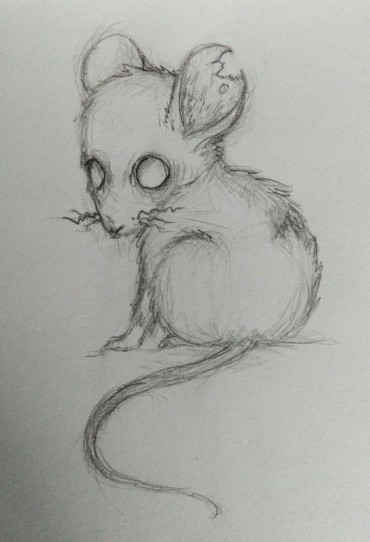 40. A scary drawing idea for children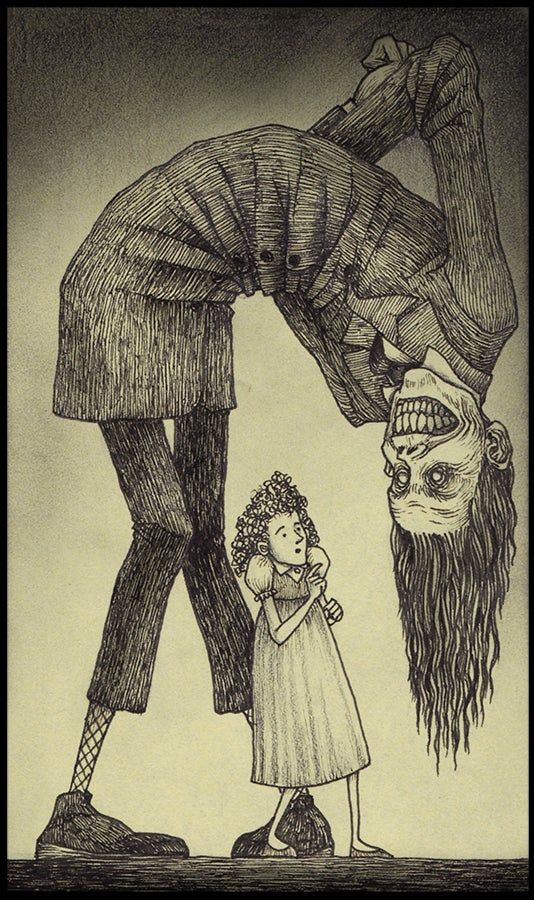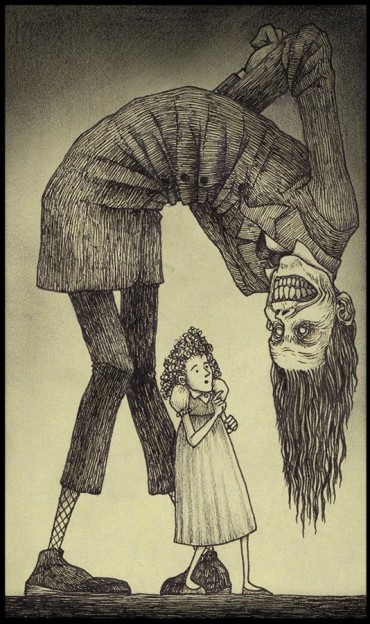 41. Drawing of a girl opening up showing a skull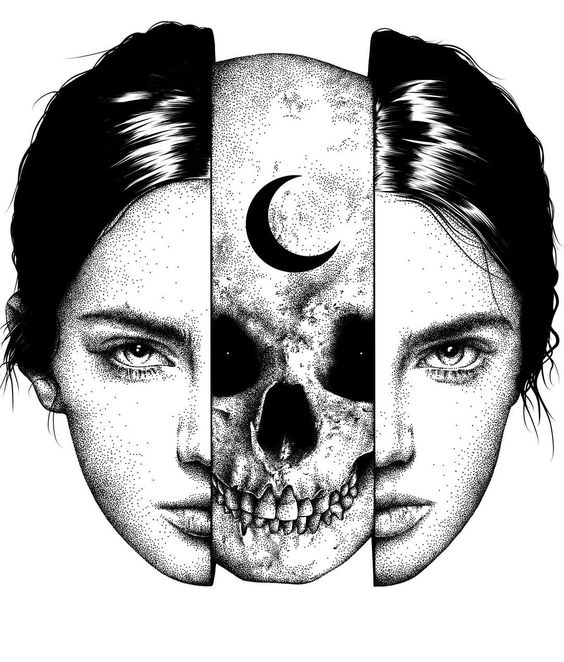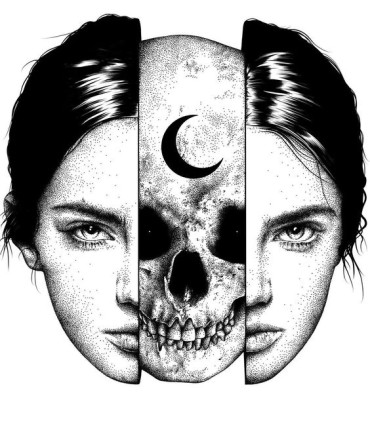 42. A spooky and hard drawing of men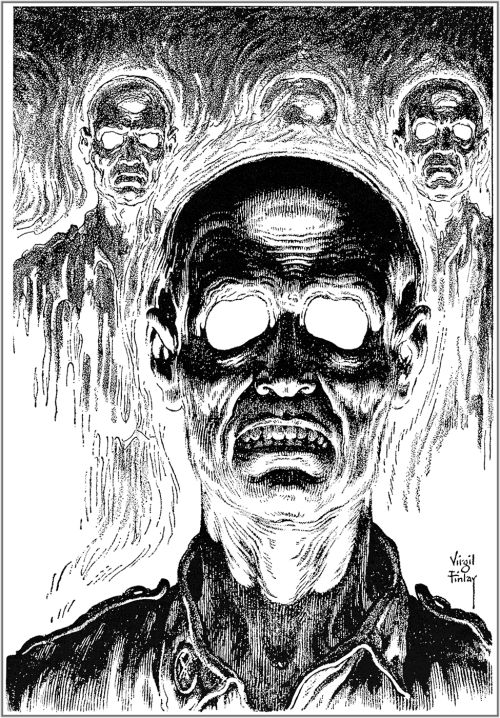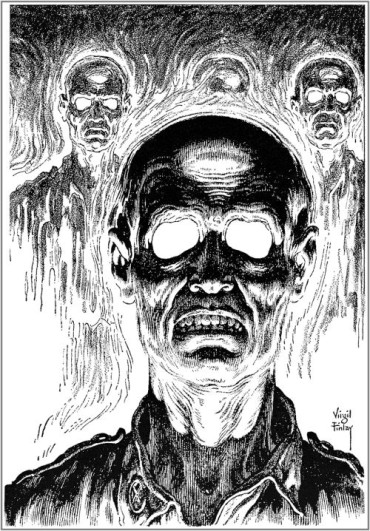 43. "You want me to smile? Here, I am smiling."- Dark scary drawing ideas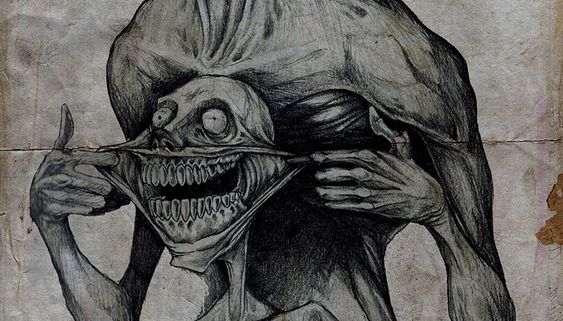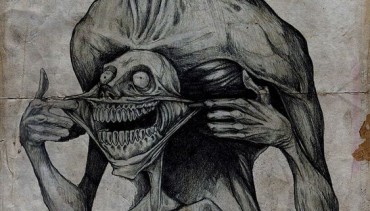 44. Scary drawings of demons – A very dark drawing with lots of details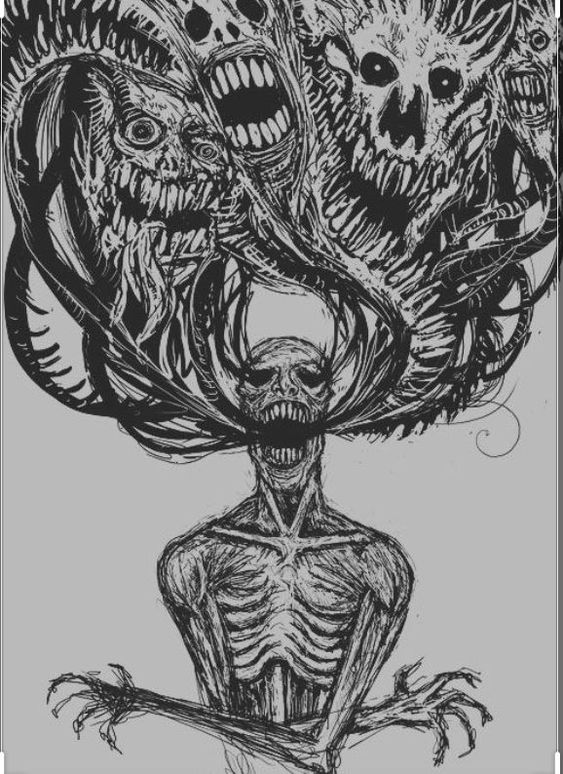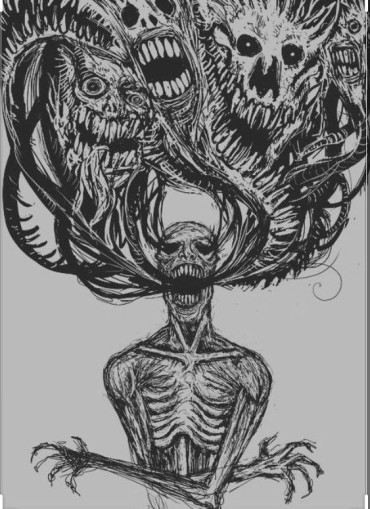 45. A girl with horns and a bloody star on her foreheads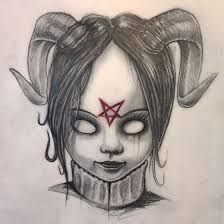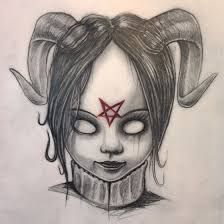 46. A scary and dark drawing idea of a faceless man screaming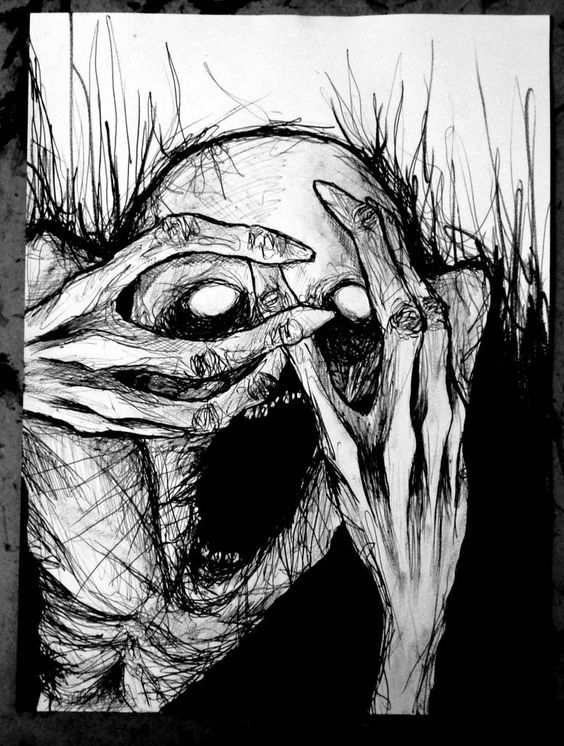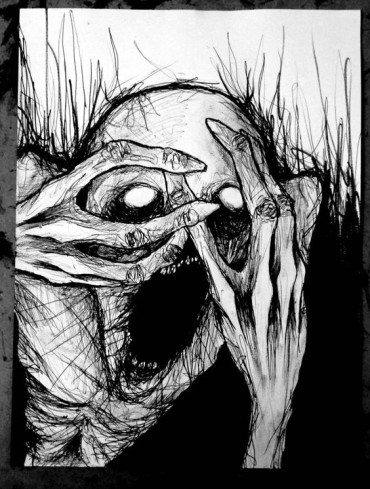 47. Another scary drawing idea for beginners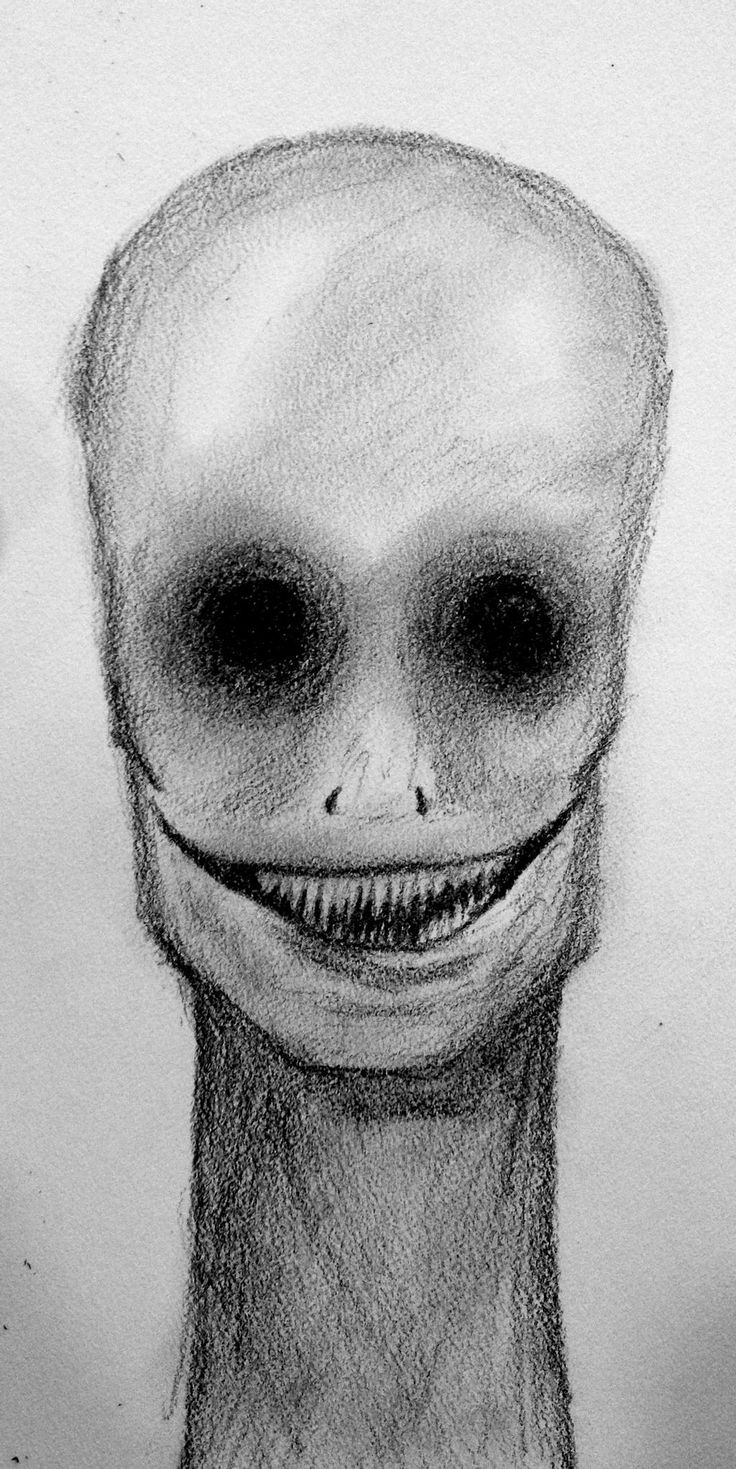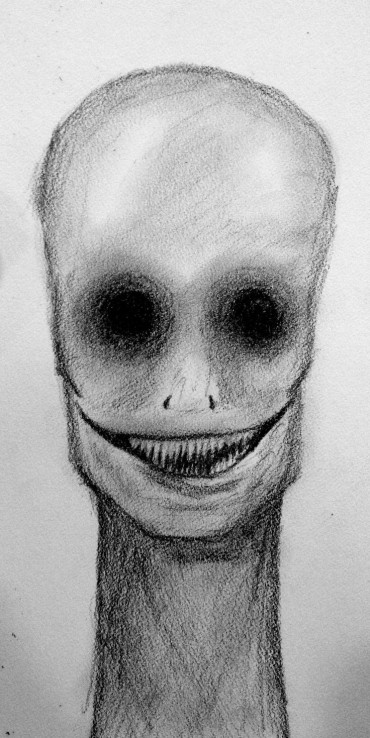 48. A dark drawing idea of a scary man with a monstrous mouth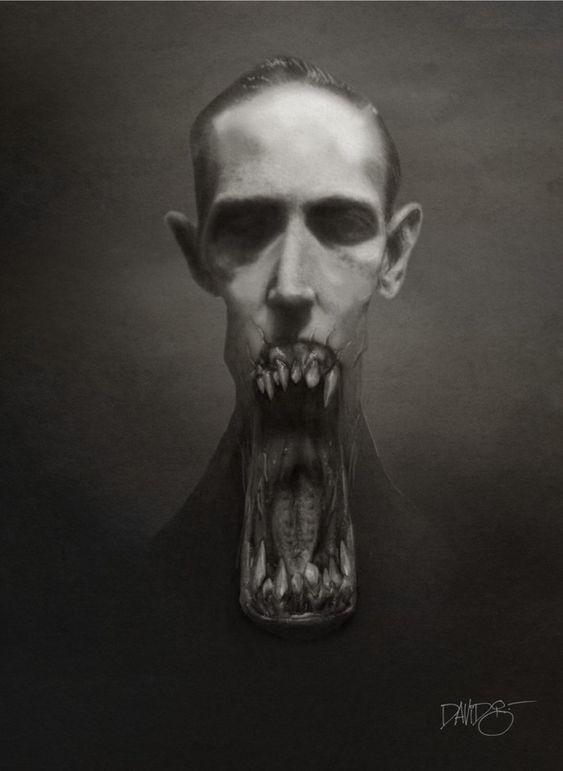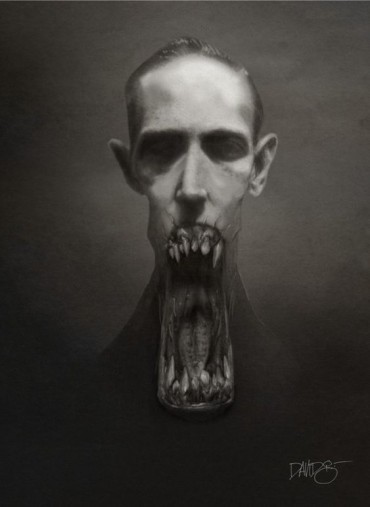 49. Scary drawing idea of a child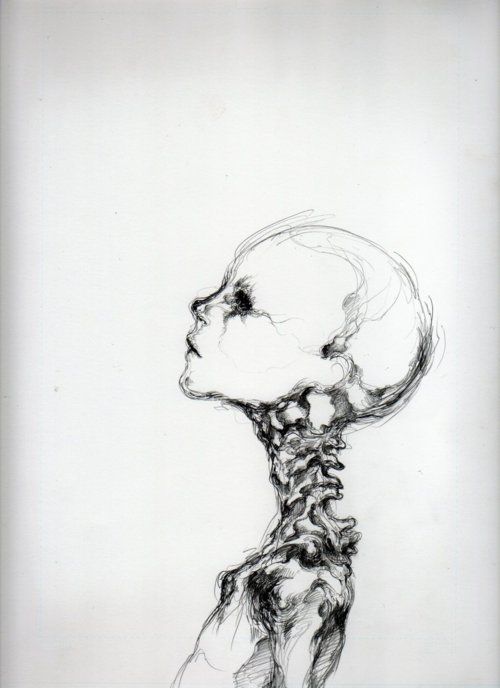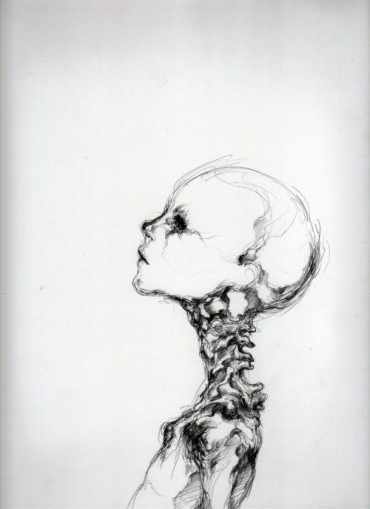 50. A dark and scary drawing idea of the joker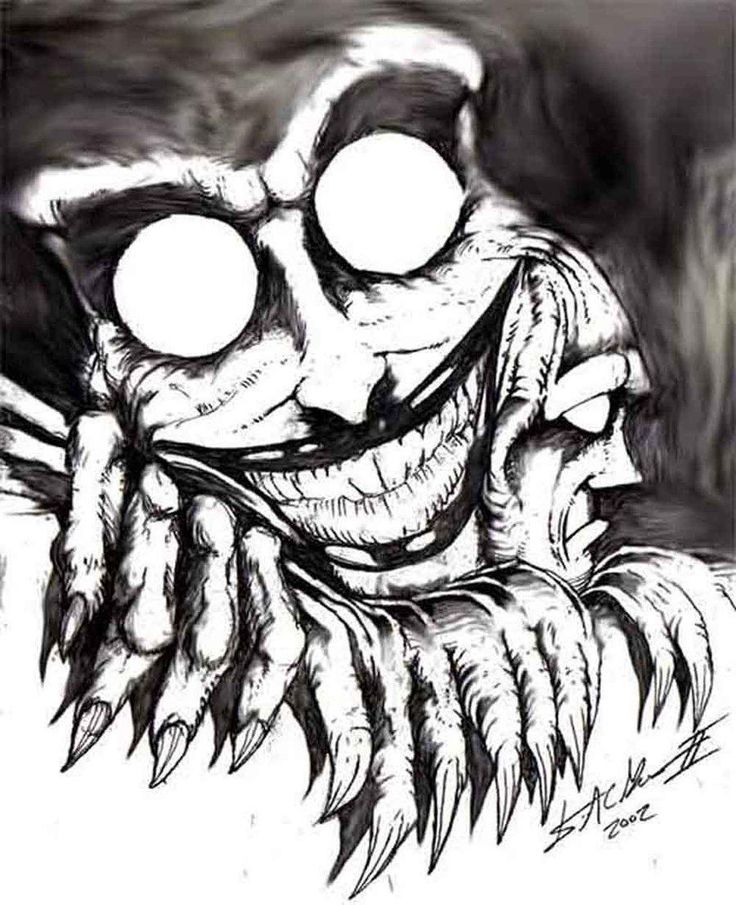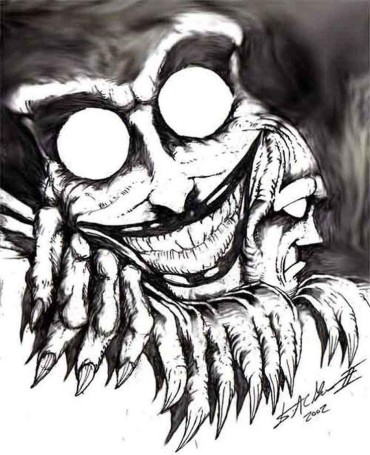 FAQ:
Is it normal to want to draw creepy scary gory stuff?
Wanting to draw scary monsters, ghost girls, witches can be a normal thing or a phase even though it can be a little bit concerning if you are a parent and you find your little kid drawing a creepy face of a girl with black demon eyes. However, drawing is a style of living, a way to express yourself or relieve certain emotions.
Sometimes we draw scary things only for fun when we are bored and don't know what to draw.
Other times there is a special occasion to draw scary things like Halloween. A lot of people who like to draw find suddenly pleasure in drawing scary creepy gory stuff at that specific period of the year.
What is scary art called?
Scary art goes by different names including Dark Art, Macabre Art, and Morbid Art. Regardless of its name, each one shares elements of horror.
Why do I draw scary things?
Some people are concerned about why they draw scary things? or why another person draws creepy sketches. Is it a problem? Here are some reasons why some people tend to do that:
Boredom may be the simple reason why you draw scary things from time to time.
Teenagers tend to draw scary sketches sometimes so if you are a teenager then that might be one of the reasons.
It might simply be a phase. Today you like sketching terrifying monsters, tomorrow or next week you'll like to draw something else.
It might be a way to express how you are feeling on paper.
Some people like skulls, dragons, demons, snakes, witches, etc. It's just something they like. They can collect miniatures of creepy objects that some may find frightening but others will find fascinating. This could be then one of the reasons you like to draw spooky sketches.
These are a few possible reasons. The real answer though can only be found within yourself.
In conclusion
These scary drawing ideas for 2022 helps you overcome your art blocks and give you drawing ideas to create and draw dark, creepy scary drawings and at the same time show off your drawing skills. You'll have a good time drawing one or more of the drawing references up above and won't have to deal with art blocks as many artists and even beginner artists do.
If you would want to draw other drawings that aren't supposedly scary, you can find here several drawing ideas to your taste. Since many people have "that problem" of not knowing what to draw these drawing theme ideas will help you figure out what to draw next, express your feeling through drawing, and improve your drawing skills at the same time.