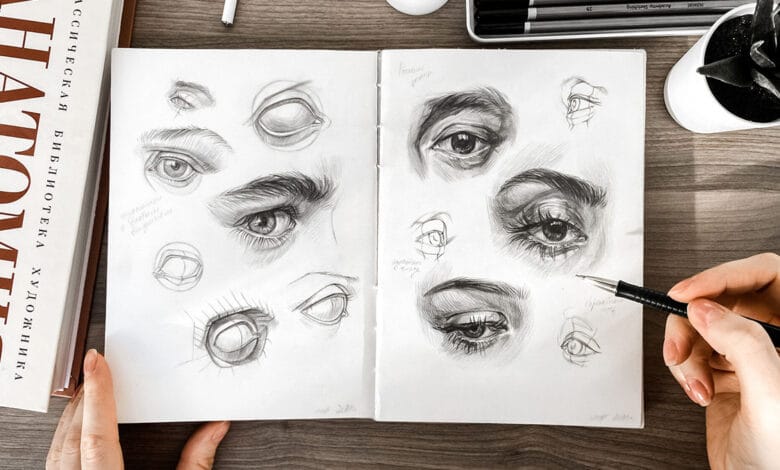 Drawing is a skill that can easily be learned with time and patience. If you're one of the many people who are not born with the ability to draw, don't worry. There are plenty of ways for you to learn how to draw. In this article, we will do our best to explain the right methods so that you'll know how to learn how to draw, even by yourself.
Why learn to draw?
We all know that there are many different reasons to learn how to draw. Drawing can help you express your creativity, improve your storytelling ability, and even help you communicate better with others. However, the most important reason is that drawing helps you build a habit of creativity and helps you see the world from a different perspective.
By knowing how to draw, you can express yourself and create drawings that could show a side of yourself. But not only that! Your drawings could even inspire other people, other artists.
There are so many advantages to learning how to draw. It's only when you'll start that you'll be able to discover them all on your own. Here are even some benefits you could get from drawing so you can realize why you should learn to draw in 2023:
Drawing is good for your mental health
Reducing stress
Expressing yourself
Can you teach yourself to draw? And how long does it take to learn drawing?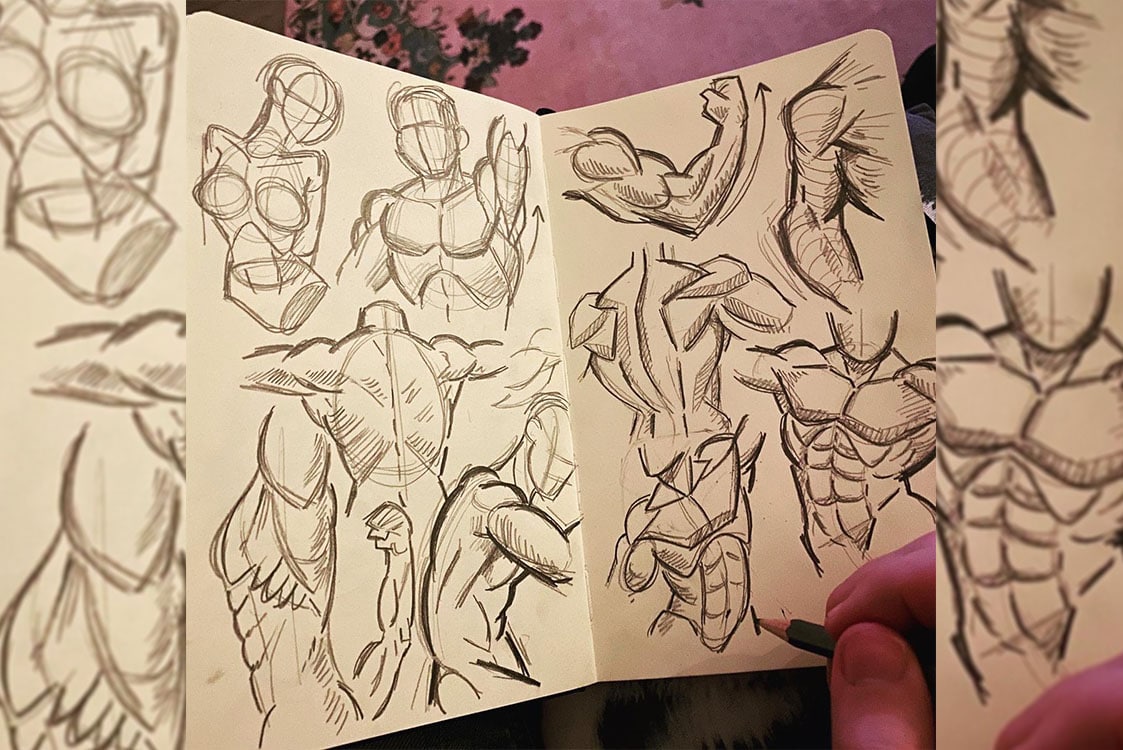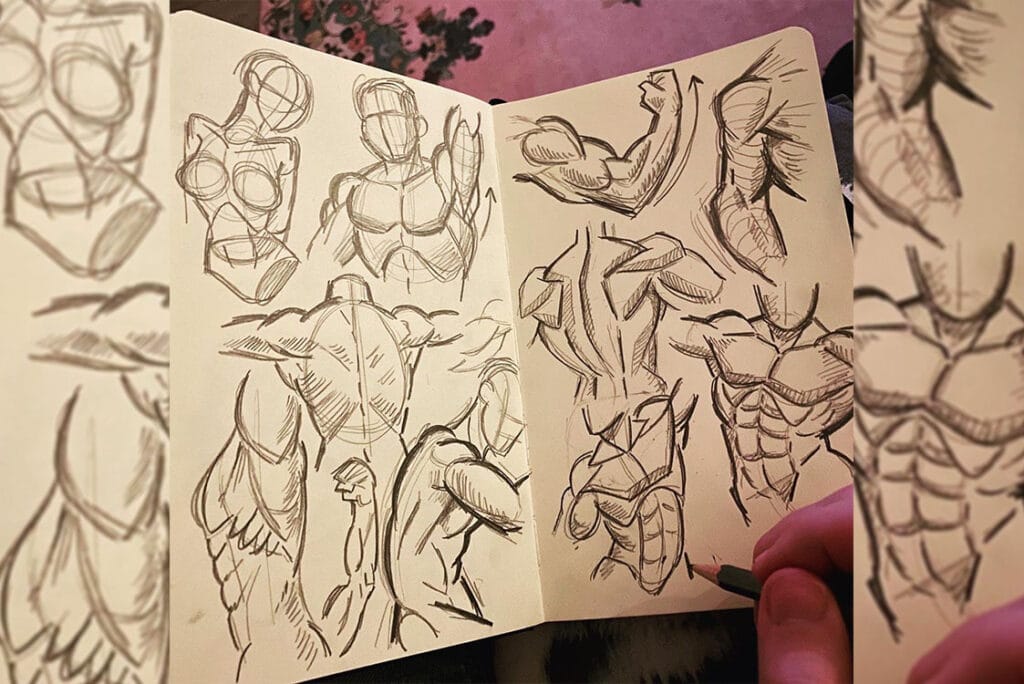 I can answer both of these questions with the same answer: It depends. Why? Because everybody is different and has their own way of learning so they can't be only one specific response that can be applied to everyone.
If you are a person who is used to learning alone with success or simply does not like to be taught and told what to do, and when you should do it, then yes, I definitely think that you can teach yourself to draw all alone.
If on the other hand, if you're someone who needs more attention, more "pushing", and guidance then perhaps you'll need some additional help. But don't worry, learning how to draw is a fun process. There are many ways to learn how to draw, you just need to find the best way that will work for you. There is not only one rule, it's rather a process.
Now, to answer more in detail the second question, that is, how long does it take to learn drawing? As I said it depends. It depends mainly on how, what, and the frequency in which you practice to learn how to draw.
This will differ from person to person. If we take 10 people that practice to learn how to draw the same way, they will not learn at the same pace, as everyone is different. However, to become an artist and make realistic drawings, it may take on average 3 to 5 years or more.
If you think you can learn in a less amount of time then please be the exception 😉
How do I draw with no experience?
There are many ways to learn to draw. You can take a formal or informal class, buy books on drawing or how to draw, read drawing articles like these, or you can watch tutorials on YouTube. The most important thing is that you want to enjoy the process.
Practice to draw this:
To be able to draw with no experience you need to start by either challenging yourself to draw something you like (which you can find drawing ideas here) or by drawing something easy for beginners that will give you the satisfaction needed of having been able to draw something easy and cute. This will trick your mind into wanting to pursue drawing.
Not knowing what to draw… This is a problem that many people even professional artists, struggle with from time to time. For professional artists this may be called art block, for beginner artists, I think it's something else which I… -More
How To Learn To Draw in 2023?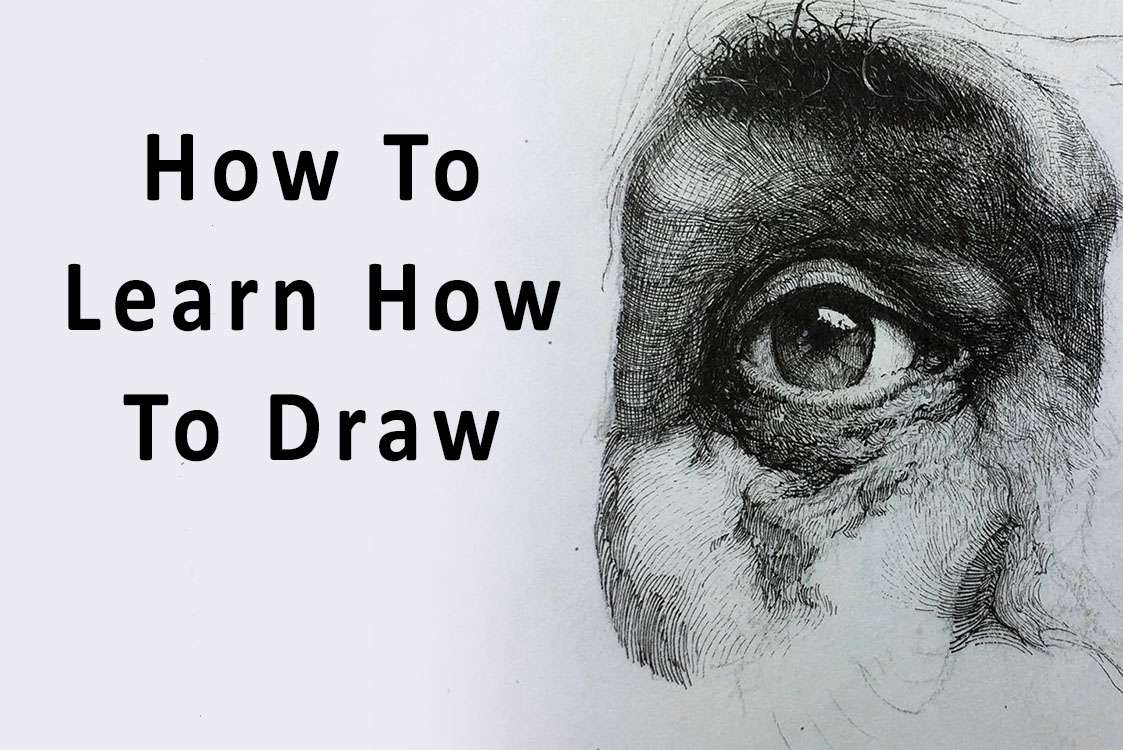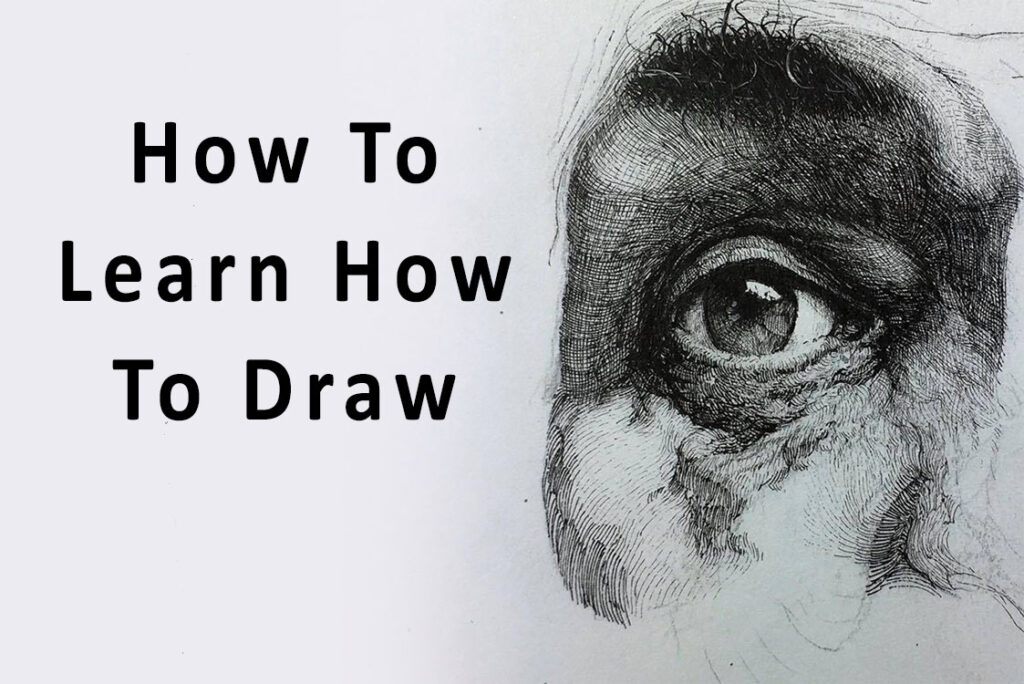 Have you always wanted to learn how to draw, but only made the decision now to get a little more serious about it? No more doodling, no more sitting around. So it's decided; you finally took your courage in both hands, and you're ready to take it to the next level.
Maybe what has always slowed you down is that somewhere along the line you never believed you could draw. Maybe you've always thought that to be able to draw you need to be born with talent, that drawing skills are favored by genetics, that it's reserved for others (yes, you know, the friends you envied in middle school or high school when you watched them draw). But don't worry here is what you need to do to learn how to draw in 2023:
First, find great drawing ideas: To be able to start drawing on your own, you need to know what to draw. If you have no idea what you should sketch then how can you evolve and learn how to draw? (To help you out, here is a list of drawing ideas. You can also find here, tips to learn how to find great drawing ideas on your own without needing the help of anyone).
Watch YouTube videos: You can find really great drawing tutorials on YouTube that could help you out a lot. (Like this one)
Get inspired: Search for artists you like. Look at their artworks and videos that talk about their artworks and drawings in general. Get inspired. Simple is that. By having the right inspirations, you will be more motivated to reach your goal of learning to draw.
Have a drawing goal: By knowing what you would like to be able to draw, you will be setting a goal. This will certainly help you get more results this way.
Practice, practice, and practice some more 😉
How to start drawing and have great results quickly?
If you want to start drawing cool stuff right away, I would suggest you to first take a sketchbook and draw easy drawings like these or simply draw doodles like this. This will help you get motivated and also to familiarize yourself with holding a pencil, and drawing fun, cool sketches.
If you're one of the types of people who want to draw but don't know what to draw, then this will help you a lot.
Here are 10 Tricks to improve your drawing skills
Draw something every day – even if it's just for 5-10 minutes.
Follow an online drawing course for beginners (Like this one).
Find the right drawing YouTube videos (Like this one)
Practice sketching simple shapes like circles, triangles, or squares.
Learn more about perspective to make cooler drawings.
Do a series of exercises called "x-crawling" in which you imitate a variety of different styles from different artists in order to improve your drawing skills
Make sure you have the right tools – sketchbook, pencils, eraser, art pens, etc.
Get feedback from others about your drawings.
Draw what you like not only what you think you might be able to draw (Learn more on how you should proceed)
Find ways to always know what to draw (The solution for that)
How can I learn to draw anything?
In conclusion
There are many ways to start drawing, but the best way to do so is by picking up a pencil and drawing directly on paper. You can also try tracing an object or person you see, or simply draw what you feel like drawing. If you don't know what to draw as a beginner then you need some really good drawing ideas, which you can find HERE.
Hopefully, this article helped you discover some tips and tricks to learn how to draw either by yourself or with the help of a drawing class.
For more drawing articles, simply click here.