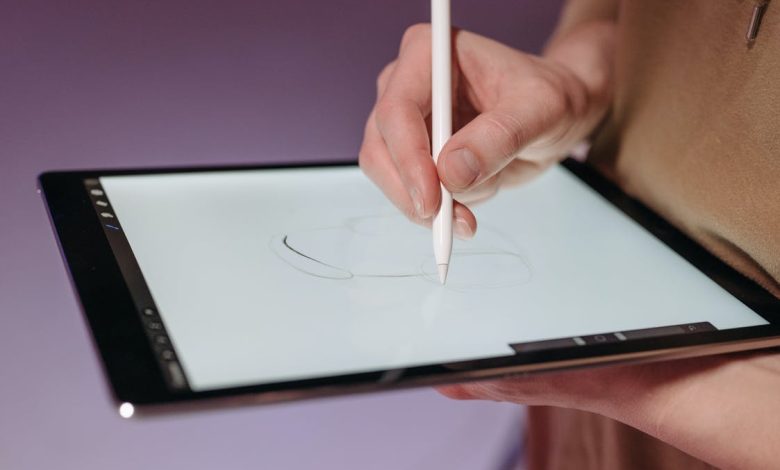 If you're an artist who would like to get into digital drawing or you're just curious to know if iPad Pros are good for drawing, this article is for you as you will learn more about it here, so make sure to read until the end.
Is an iPad Pro worth it for artists?
You probably know that iPads are great all-around tablets and that they are among the best on the market today. But you may not know that iPads are also great for drawing, both for fun and for professional artists.
You can use an Apple tablet or iPad for any type of digital art or illustration. It's also great for graphic design, photo-editing, drawing comics, doodles, and more!
You can pair an iPad with an Apple Pencil and you can draw directly on the screen. And thanks to the power and performance of the iPad Pro, it can run the most demanding applications. So you'll have no trouble using Photoshop, Illustrator, or other drawing programs.

So is an iPad Pro good for drawing? The answer is obviously a big fat yes!
You should also know if you're thinking of buying an iPad Pro for drawing that there is an app, very famous called Procreate. It is a very famous digital art application available only on iPads that allows you to make really cool art as you can see in the video below.
Do professional artists use procreate?
Yes! Many artists switch to iPad Pros these days as they found it really useful. Procreate is 90% their go-to app. You've probably even noticed that artists on Youtube, for example, are switching to digital drawing and what are they using? Ipad Pros and Procreate!
The advantages of using an Ipad pro for drawing:
The iPad Pro is considered to be much more than just a "good drawing tablet". It is widely loved for its aesthetic and uses! The latency is so low, especially with Procreate and Astropad, that one can draw as quickly as one wishes without lag.
The iPad Pro's 12.9-inch display is for instance a really great canvas size whether if it's for drawing, painting, and sketching.
But that's not all, if you would like to use something else than Procreate, it would be to use Astropad. This allows you to send your computer screen to your iPad, so you can use other software that you have on your computer, such as Photoshop, Illustrator, Ibis Paint, Clip Studio
In conclusion
Drawing using an Ipad Pro can have lots of advantages as you may have acknowledged by reading this article. If you're thinking of starting to draw digitally or simply would like to get a new tablet in 2023 for drawing then maybe an iPad pro is what you need. And to answer your question, it is clear to say that iPad pros are good for drawing.