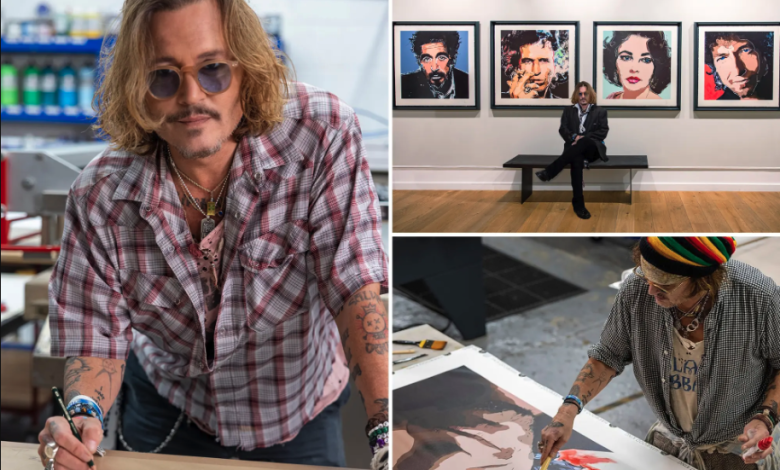 Paintings by Johnny Depp for sale: According to a gallery in the United Kingdom, Johnny Depp "broke the internet" with an unexpected online sale of his debut art collection. The sale brought in more than $3.6 million within hours of the announcement that it was taking place.
Elephant paintings by Johnny Depp
You probably only knew Johny Depp as an actor but he is also a musician and now he is officially an artist!
In 2017, when he went to the Ellen show Johny Depp mentioned the fact that he likes to paint, especially elephants. He painted an elephant for Ellen the day before he went to her show. We all found the gesture quite touching and the fans wouldn't stop talking about the elephant paintings by Johnny Depp. Since then though, he became even better at drawing and painting over the years. Here is the full story below:
The story behind Johny Depp's paintings and sales
Depp, 59, broke the news of the sale with an Instagram photo of him sitting in front of four of his paintings depicting other legends shortly after he won a defamation lawsuit against his ex-wife, Amber Heard, for a total of $10.35 million.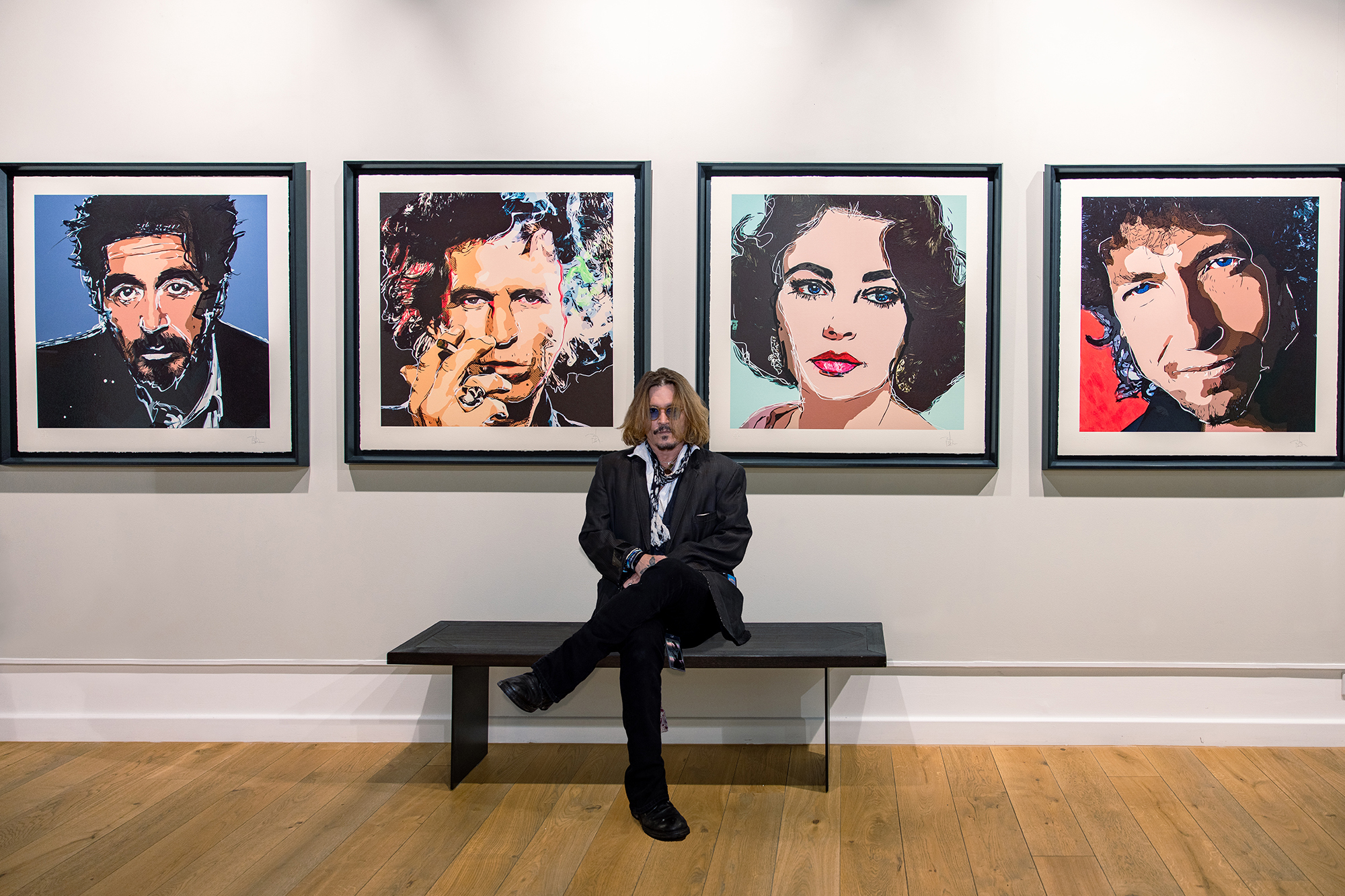 He captioned the photo "NOW AT #CASTLEFINEART," linked to the UK gallery, which informed his followers, "The wait is now over!"
The art gallery shared their excitement on Twitter, writing, "We are happy to announce that the latest signing to Castle Fine Art is the critically acclaimed actor, musician, and artist, #JohnnyDepp."
After less than twenty minutes had passed, the gallery finally came clean and revealed that there had been such a large number of potential customers that their website had crashed. That's why everyone has been saying that johnny Depp broke the internet.
"Friends & Heroes"
Johnny Depp's new collection called" friend & Heroes" is a testament to those he has known well and others who have inspired him over the years,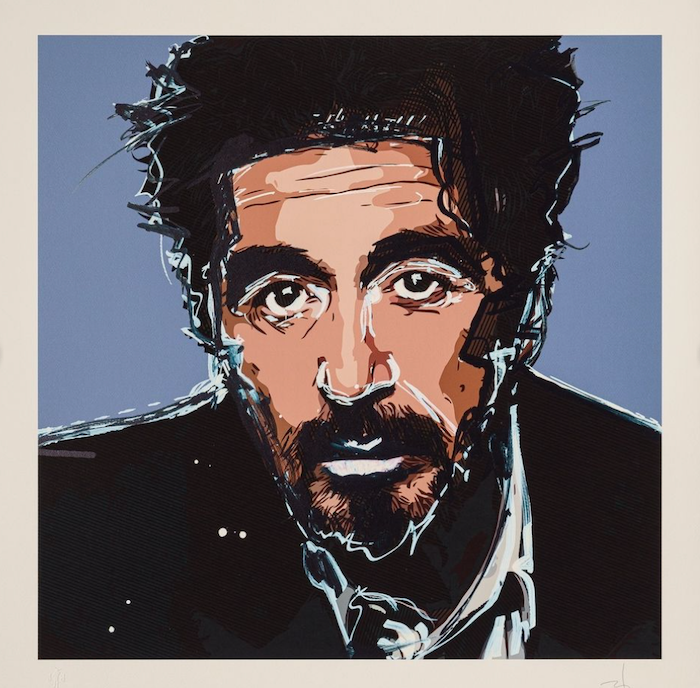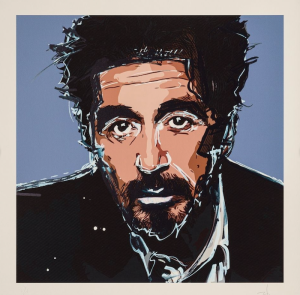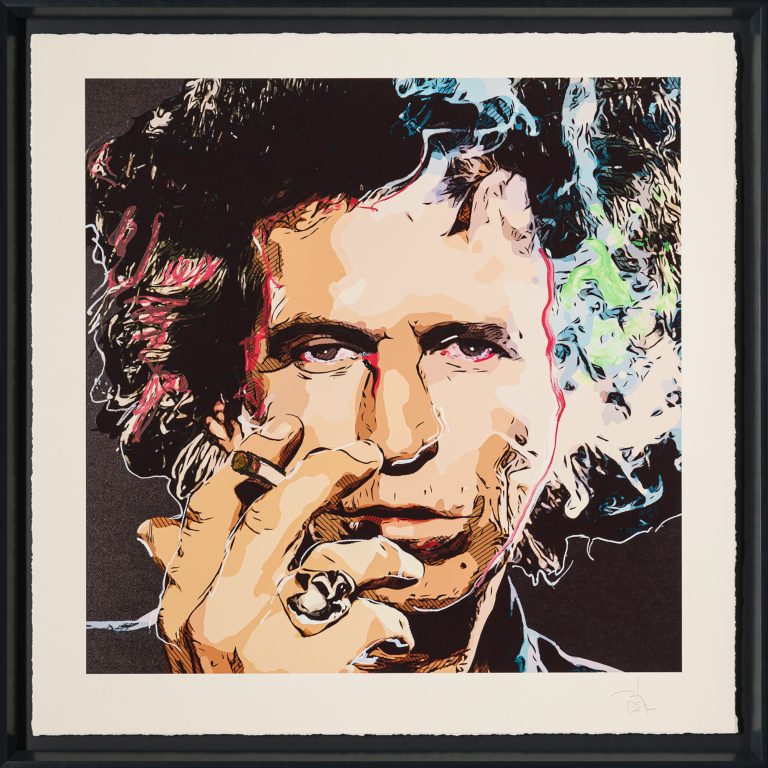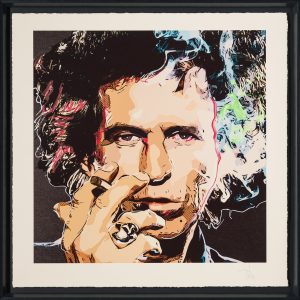 Ever since he could remember he has always been drawing and doodling on pieces of paper or some other surfaces. "There were a lot of walls when I was a child", he said. Because of this, he was always escaping to these little drawings and everything. That is why drawing and art, in general, were in a way always a part of his life since he could ever remember. He also mentioned the fact that before, he had never really shown his paintings to the world which is why he felt really excited when he was welcomed into a place such as Castle Fine Art to show the world his artworks.
His art style:
The subject of Johnny's first collection of limited edition artwork, Friends & Heroes, is people he has had meaningful relationships with and who have been an inspiration to him as an individual. Each picture is a portrayal of how the subject has conveyed some aspect of themselves to Johnny, and together they serve as an in-depth reflection of their personality as seen through Johnny's eyes.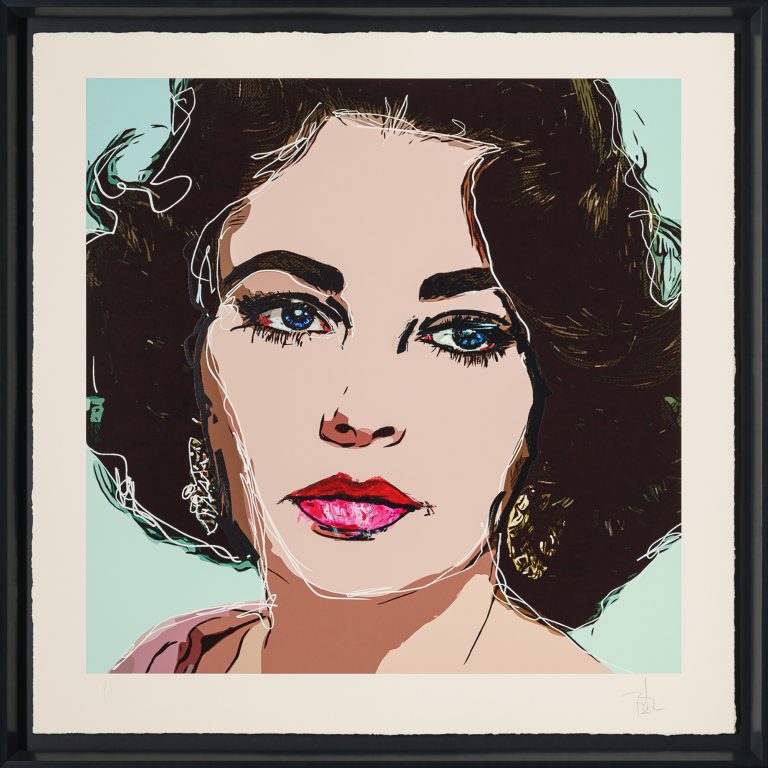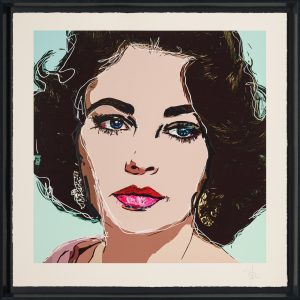 Working on photographic references, each image was simplified to create a more iconic portrayal of the topic. Johnny then added his signature freehand flourishes to the image in order to give it more energy and bring out the subject's personality.
Johnny's art style falls between the categories of "Pop Art" and "Street Art." Images of people from popular culture that are instantly recognizable are reimagined in vivid, eye-catching colors and then given a layer of the wit and energy that is characteristic of street art. As a result, a series of images of media icons that have transcended the impersonal geometric simplicity of pop art have emerged. It's Pop Art with some soul to it.
He also painted his daughter!
He not only drew several famous personalities who he had meaningful relationships with and who have been an inspiration to him as an individual, but he also painted his daughter Lily Rose Depp as you see in the picture below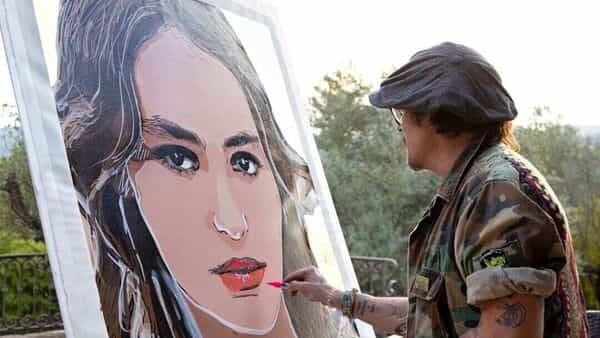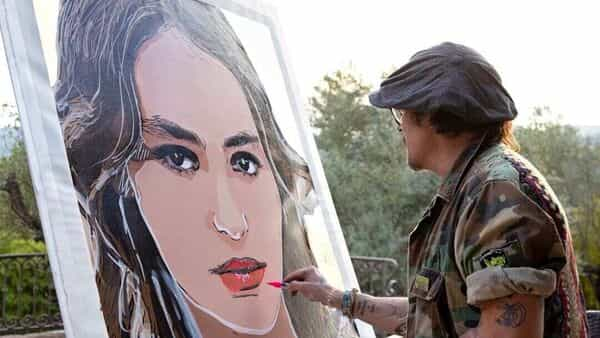 "I've always used art to express my feelings and to reflect on those who matter most to me, like my family, friends, and people I admire. My paintings surround my life, but I kept them to myself and limited myself. No one should ever limit themselves." –  Johnny Depp.
FAQ
Is Johnny Depp really an artist?
Johnny Depp officially became one recently when he shared to the world his first collection of prints to the public through the Castle Fine Art galleries which made him earn $3.6 million in a short amount of time. After a few hours, all his 780 prints had been purchased.
How much are Johnny Depp paintings?
Each picture had a worth of at least more than $4,000 (3,950 pounds), and clients had to pay a stunning amount that was over $18,000 for a framed set of all four paintings (14,950 pounds). Castle Fine Art dived deeper into Johnny`s love in art by building a blog for the "Pirates of the Caribbean" actor.
What paintings did Johnny Depp sell?
He just put recently 780 copies of his artworks out for sale through the Castle Fine Art gallery in London, and they sold out "nearly immediately." The proceeds from those sales brought him a stunning $3.6 million. The works are part of Depp's Friends & Heroes collection, containing four portraits of Bob Dylan, Elizabeth Taylor, Al Pacino, and Keith Richards.
What type of art does Johnny Depp do?
According to Castle Fine Art, the actor's paintings are located at the crossroads of pop art and street art, and they claim that the actor's work is pop art with "a feeling". The gallery had been waiting for Depp to finally agree to conduct an exhibition and sale of his artwork for a very long time. They are currently in discussions with him to showcase more of his work in the future.
What exactly is NFT art?
The abbreviation NFT refers to a non-fungible token, and it denotes the fact that each of those offbeat works of art has a singular and non-transferable piece of data that has been recorded on a digital ledger through the use of blockchain technology to establish ownership.